Raising a family is no easy feat, so you need to ensure that you can handle all the responsibilities of managing a home (HBR). You need to ensure that you earn enough for the family. Besides this, you also need to make sure you have time to bond with your spouse and your kids. Thinking about all these can make you feel overwhelmed. However, you must find a way to fulfill your obligations, especially when caring for your home and sustaining your family's needs. This doesn't mean you must focus on providing for your family. Remember, the goal is to build a healthy and happy home environment for your loved ones and yourself.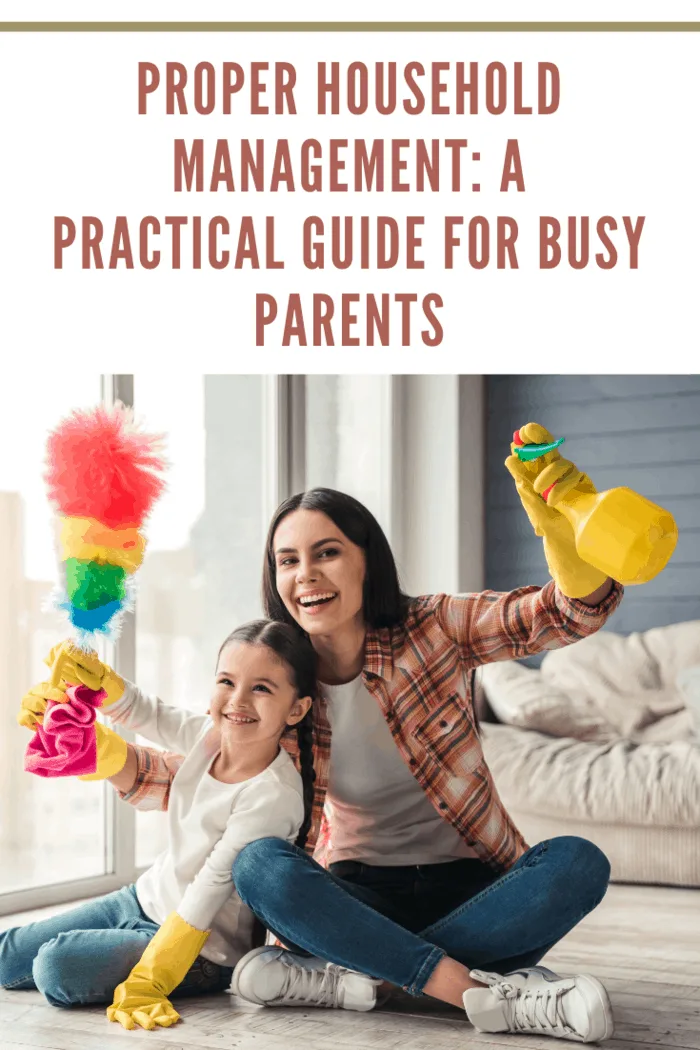 Common Challenges Faced by Working Parents
When busy parents think about handling work and family obligations, time is often the biggest issue. If both parents work full-time, they may find it hard to perform tasks at home. Aside from this, their time to bond with each other and with their kids become limited. Most working parents also find it hard to spare some time to prioritize their personal needs. They often focus on activities that will benefit their kids, spouse, or career. If you can relate to these dilemmas, you need to find a way to re-evaluate your priorities and fix your routine.
Surefire Ways to Properly Manage the Household
To find an ideal work-life balance, you need to start finding better ways to manage your home. Instead of feeling stressed and overwhelmed with all the responsibilities, you can concentrate on building a healthier and happier home for your family. Here are a few suggestions to help you successfully handle household responsibilities:
Raise independent kids-
Teach your children to perform simple tasks at home. Help them discover fun ways to help at home or finish their school activities. Ensure that they also know how to take care of themselves, such as practicing proper personal hygiene. This way, you don't need to remind them too much about how to lead a healthy and responsible lifestyle.
Maintain cleanliness and orderliness at home-
Ensure that you clean and de-clutter your home every day. This way, you don't have to worry about coming home to a dirty and messy home. Also, don't wait for household chores to pile up.
Divide responsibilities-
Talk to your spouse and discuss dividing responsibilities accordingly. Ensure that you depend on each other's work schedules. Come up with a strategy to ensure both of you still have time for your family, especially your kids. If both of you are too busy with your full-time careers, consider hiring professionals for assistance.
Schedule home improvements accordingly-
Don't forget to find time to make home upgrades or improvements. Remember that maintaining your home's aesthetics and upgrading is necessary to build and design a cozy and elegant home for your family. Ensure that you work with trusted contractors, especially if you plan to get plastic corrugated roofing sheets for your home. You can use it to repair your home's roofing system or build a patio or a deck.
Find time to take care of your needs-
Don't forget to schedule some time to prioritize your needs. Pamper yourself after a long and tiring week. Go out and have a relaxing massage or enjoy a peaceful and quiet time at home. Visit a doctor or a dentist, so you can address health issues if there are any.
Schedule vacation trips for the family-
Aside from the fun and exciting bonding activities at home, consider going on different trips. Travel the world or visit a popular destination in your city. You can also book a family staycation over the weekend.
It's easy to beat yourself up when you forget to finish a certain job as a parent. However, it's best to focus on your next step rather than think too much about your actions' negative effects. If you made a mistake, learn from it and find better ways to avoid lapses in taking care of the household in the future. Also, don't hesitate to ask for help whenever necessary. Remember, your family needs you just as much as you need them. Thus, it would be best if you allowed them to share the burden of taking care of other responsibilities, especially when taking care of your home. Ensure that you work together to enjoy a healthier work-life balance regardless of your busy schedules.