Understanding home design is not something that comes naturally to everyone. You have to learn some important rules, and it's easy to make errors when you don't have a real foundation in design. However, you don't have to spend years in school to start imagining and creating amazing interior spaces. You just need to know a few basics and some of the mistakes you should avoid. Here are a few pro decorations and remodeling tips everyone should follow.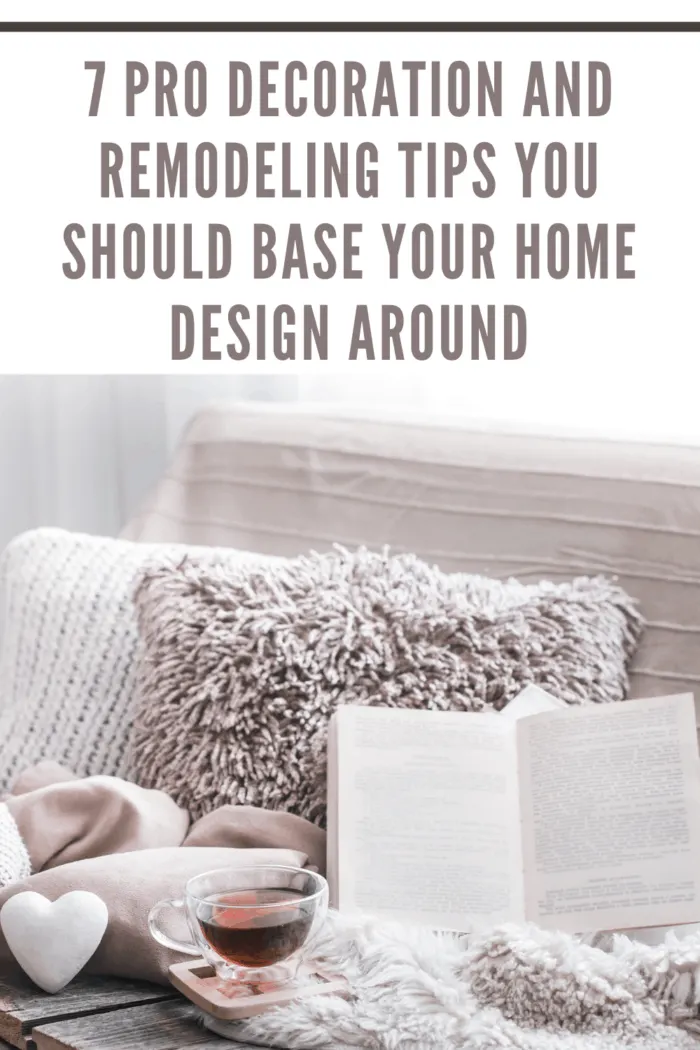 Go for Posterity
When choosing materials, you want something built to last first and foremost.
This means using the best materials and working with the right people.
Classic materials are also the best option in most cases.
Take timber, for instance. Just doing something like renovating your current stairs and going with fresh timber could make a world of difference.
People like majesticstairs.com can install timber stairs and a timber handrail that looks both contemporary and warm.
They also have different materials you can play with and combine materials if you want to.
Note that they can also install balustrades outside your house if you want to increase its curb appeal.
Focus on What You Don't Like
Instead of trying to find the absolute perfect look, consider working by elimination.
That means identifying the things you don't like first and working from there.
Some people may love the minimal look, while others might find it cold.
Identify the style elements that you don't like, and you'll quickly start to discover what you do like.
Think in Terms of Space
It's interesting to see how many people shop for furniture or design elements without even considering their space, but the goal should be to build around your space.
Retail companies seem to push large-scale furniture, and they can be partly to blame for the saturated interiors we see so often.
Understanding space is important when picking things like rugs, for instance.
Apartment Therapy has a great guide on how to buy a rug.
An undersized rug will make the room look incomplete.
You also have to go by different rules when designing larger spaces.
While symmetry can work in a small room, you should try to compartmentalize larger ones.
For instance, if you have a large living room, you could build an area for work, one for conversations, and a spot for TV viewing.
This will make the room feel much more convivial and inviting.
Learn the Art of Juxtaposition
Another thing you'll need to learn to master is juxtaposition.
While cohesion can be good to create a theme, you also have to know how to use contrasting elements.
You might love geometry when it comes to decor, but you can't have just square shapes in your home.
Throwing a few curves here and there will allow you to appreciate shapes better.
Juxtaposition also allows you to establish balance.
For instance, if you have a hectic tile pattern or rug, you have to make sure that the other elements in the room are simpler.
This will be easier on the eye and make the pattern stand out more.
Ignore Appearance Only
One of the worst things you can do is cut corners when renovating. Some people will think that they can get away with inferior quality materials for things you can't see with the naked eye.
For instance, if you're using poor materials when installing tiles in your bathroom, this could eventually lead to mold and other structural issues.
This also means that you should focus on things that matter, even if they're not apparent.
For example, you can't work on your landscaping if you have electrical or plumbing issues you have to deal with.
Use the Right Type of Paint
More should go into picking the right paint for a room than color.
You also have to think about the room itself.
For instance, flat paint is usually a better area for things like ceilings or in areas where there's low traffic.
This is mainly because it shows marks more easily. Gloss and semi-gloss paint are better options for areas with high traffic, kitchens, and bathrooms.
Don't Swear off Materials.
Another thing we encourage you to do is not to be closed-minded with materials.
Things like wallpaper, for instance, tend to have a bad reputation, but there have been great advances over the years, and wallpaper looks more luxurious now than ever.
Even things like vinyl flooring are making a comeback, with luxury vinyl tiles that can be made to replicate the look of virtually any surface without the drawbacks and costs.
So, make sure that you keep your ears open to suggestions and materials you wouldn't otherwise consider.
If you manage to follow these tips, you'll be able to take your interior design to the next level.
More importantly, you'll ensure that your next project doesn't end in a disaster.
---
Resources:
https://www.atlanticshopping.co.uk/blog/juxtaposition-in-interior-design