Want to up the game on your car's performance?
If you are looking to mod your ride and boost your car's performance, you can find the most popular choices preferred by car enthusiasts that you can consider, here.
Car modifications augment the existing genius of a car.
They can turn any gear head into a kid in a candy store.
Generations have passed, and the tradition to seek sweet mods to spruce up vehicle performance can still leave a true enthusiast with child-like excitement and anticipation.
If you are here, you must share the feeling of the pleasure derived from having sheer raw power under your foot, and the thrill of driving in a performant car.
If you are looking to mod your ride and boost your car's performance, you can find the most popular choices preferred by car enthusiasts that you can consider, here.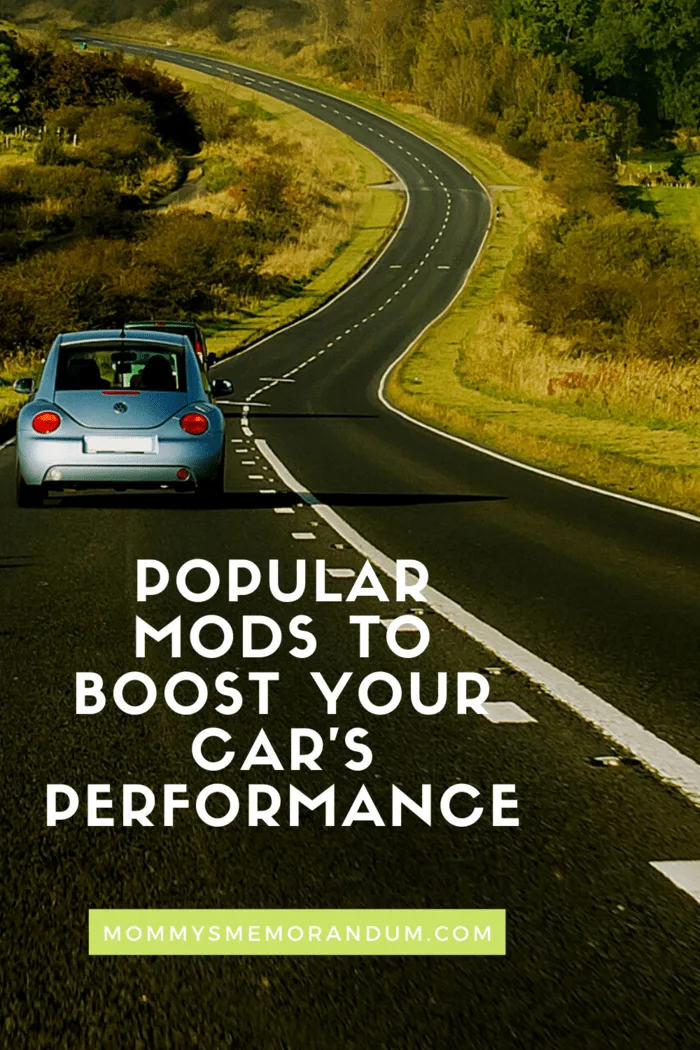 Cold Air Intake
Let's jump right in.
We all understand that performance=horsepower.
But here's the thing: your stock air filter doesn't contribute to this understanding as much as you'd like.
The problem is that it doesn't suck. When it comes to intakes, that's bad.
The engine bay gets hot as you drive, and the biggest bottleneck to your horsepower is airflow.
Swapping out your restrictive factory intake for a performance cold air intake can allow for higher airflow into your engine.
Also, cold air intake with an increased tube diameter results in a higher velocity of denser air reaching your engine, making it more powerful.
I installed a Cold Air Intake K&N 57S-9501 for my Volkswagen Jetta from PartsGeek which boosted its performance and brought a big smile to my face.
I am a convenience-addict, so I get all my Volkswagen parts with free shipping.
Pro: More efficient engine operation, especially at higher speeds.
Con: Intake noise and maintenance needs increase.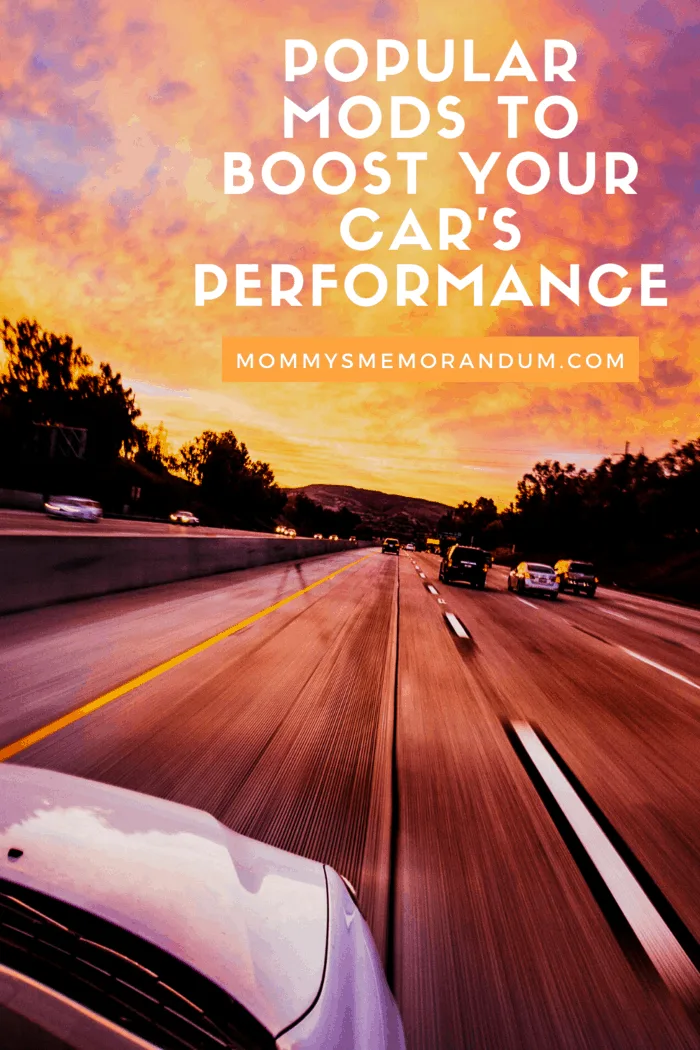 Performance Exhaust
If you are going for performance then you need an exhaust optimized to provide the best airflow.
Just like the cold air intakes, exhaust systems are used to manage the airflow into your system.
An upgraded cold air intake will get complemented by a performance exhaust system.
Aside from the obvious resonance and sound enhancements that your vehicle will achieve through a new exhaust, it will allow your engine to run more efficiently.
Vehicles usually report a 5% improvement in fuel economy following intake and exhaust upgrades.
Pro: More efficient high-speed engine operation.
Con: Exhaust noise.
High-Temperature Brake Pads
"With great speed comes great responsibility" -Uncle Gearhead. Boosted horsepower and performance need brakes that can handle them.
Your stock braking setup will not be able to handle the added stress that they will be subjected to due to higher performance from the engine.
A quick and easy brake pad replacement is one of the simplest things you can do to upgrade performance with monumental importance.
Pro: Less fade during heavy brake use and faster deceleration.
Con: Poorer brake performance when cold or wet, and squealing noise.
Performance Tires
Tires are the go-to choice to increase the performance of a vehicle.
If done right, a brand new pair of performance tires will boost your car's handling exponentially, giving your ride tighter steering, improved road presence, and an aesthetic upgrade.
What you need to understand is that the softer a tire's compound, the quicker it will warm up and the more grip it will have.
Also, the weight of the car is supported by the tires and the speed of the motor will also be supported by what's touching the ground.
Each set of tires have their pros and cons, so research for tires according to the seasons you face, the roads you face, and how much do you want to invest in them.
Pro: Tactile handling, better grip, smoother ride
Con: Mileage can reduce, quick to wear out, expensive to replace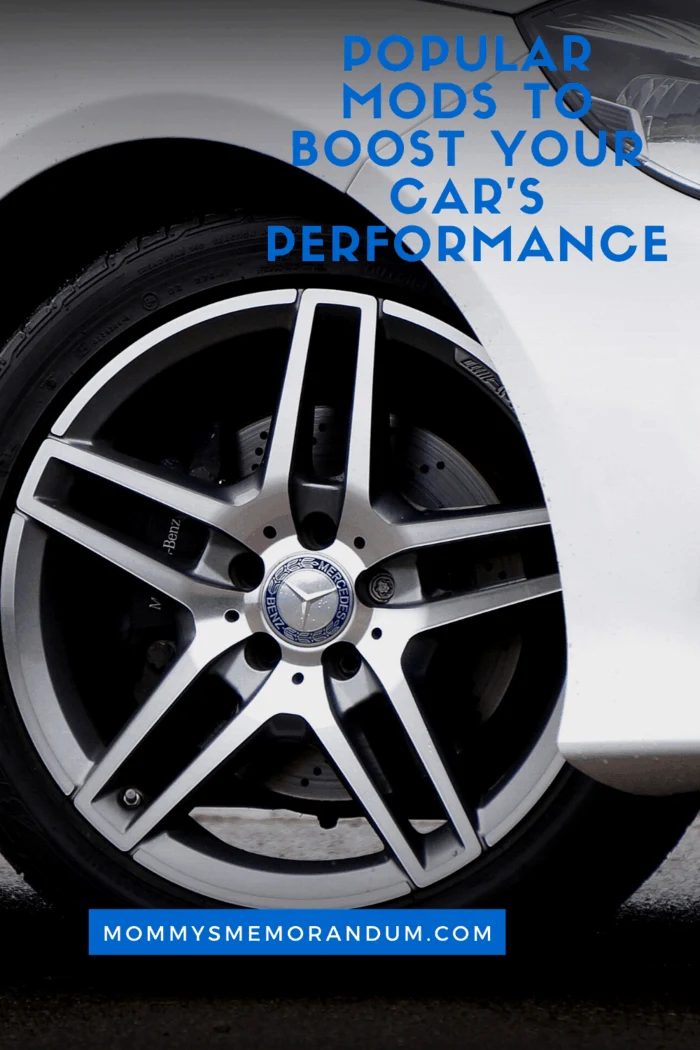 Engine Control Unit (ECU) Flash
Great!
You went ahead and boosted your performance by using one or more of the above parts, now you can bring it all together.
The computer ECU on your car controls engine function by taking readings from all the various engine sensors and uses that info to compute the most efficient burn.
This ECU can and should be remapped.
Car manufacturers are subject to more intense safety and emissions laws today.
This means that they often under-tune their cars from the factory to meet those requirements.
Therefore, your ECU's parameters are below the engine's true capability, mostly as a safety net.
A quick reprogramming can unlock all sorts of engine performance for your beauty turned beast.
Pro: Maximized performance
Con: Improper programming can degrade performance