We received Popcornopolis Nearly Naked Popcorn in exchange for this post. All opinions and our love for popcorn remain our own.
Before receiving my bag of Popcornopolis Nearly Naked Popcorn, I had dreams of a tutorial blog post. Something a little more impressive than my Easy Popcorn Balls, maybe not as fancy as my Sweet and Salty Popcorn Bark. Maybe something with lots of texture like my Easy Almond Popcorn Crunch or fun like my Popcorn Cupcakes. Afterall, they all involve a base of popcorn.
I got sidetracked when I saw the bag of Popcornopolis. It is like Shaquille O'Neal BIG! 14 ounces of hugeness.
We love popcorn at our house. I'm not really a label reader, but you might be, so I'm sharing the facts straight from the bag:
38 Calories Per Cup
0 g Trans Fat
Pure Coconut Oil
Certified Gluten-Free
Non-GMO Project Verified
Certified kosher by the Orthodox Union
Each bag has a 9-month shelf life!
And if you want to know the ingredients in Popcornopolis Nearly Naked Popcorn:
Popcorn
Coconut Oil (tree nut)
Salt
I love a snack that has simple ingredients.
Then, I opened the bag. It's white. Perfectly white.
It's fluffy, white deliciousness!
The popcorn has a light taste from the coconut oil. It has a hint of salt. Not too much. Not too little. Just perfect.
I had to have more.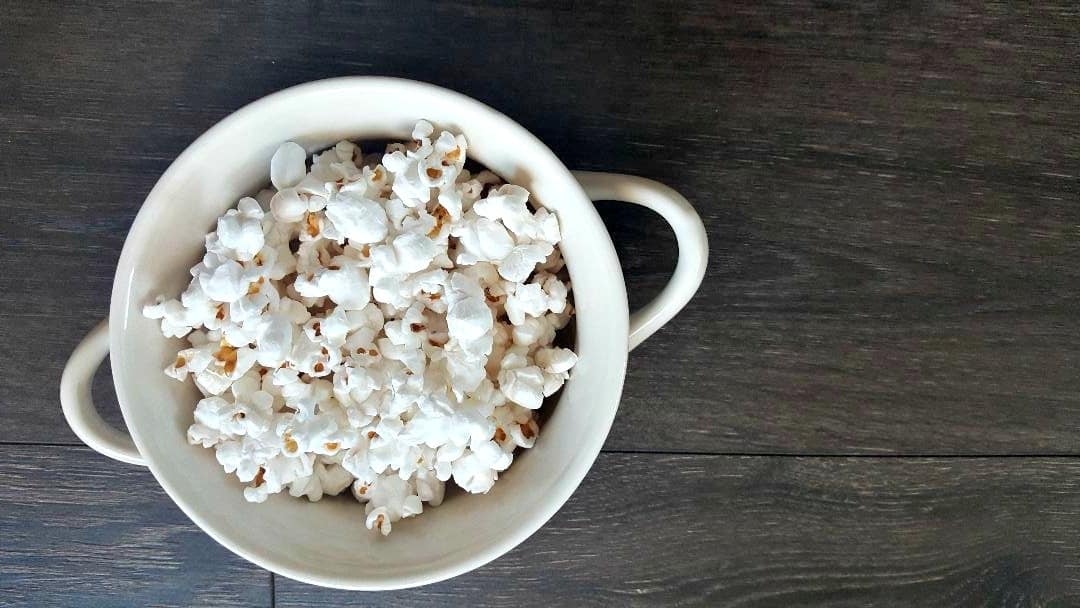 The kernels are small, and there are none of the shells that get stuck in your teeth.
It's worth the drive to Costco.
Maybe you've heard of Popcornoplis before; they ranked SIX times on Coffee Strong's top 25 rated Gourmet Popcorn on the market today list.
In addition to their Nearly Naked popcorn, Popcornopolis makes flavored popcorn too. Delicious flavors of Pecan Chocolate, Peanut Butter Cup, Red Velvet, Strawberries n' Cream, Cupcake, Cinnamon Toast, Caramel, Lemon Haven, Zebra and for those who like their flavors more savory, they offer flavors like Jalapeno Cheddar and Chipotle Jack. They even offer gourmet popcorn gift baskets.
Easter's coming, and Popcornopolis would make a great addition to the Easter basket. Heck! You could even use it in place of all that messy plastic grass!
Grab your bag of Popcornopolis can be purchased at Costco, where pricing is just $5.39 a bag. Take advantage of pricing from April 19th through May 13th when the price is only $3.49 per bag.
Popcornopolis is delicious popcorn!