pring and summer are the beautiful seasons when everything comes back to life and fresh produce is in abundance. We're sharing perfect recipes for Spring and Summer here.
Fruits, herbs, and vegetables are, hands down, at their best when in season and have the bounty of vital vitamins and minerals.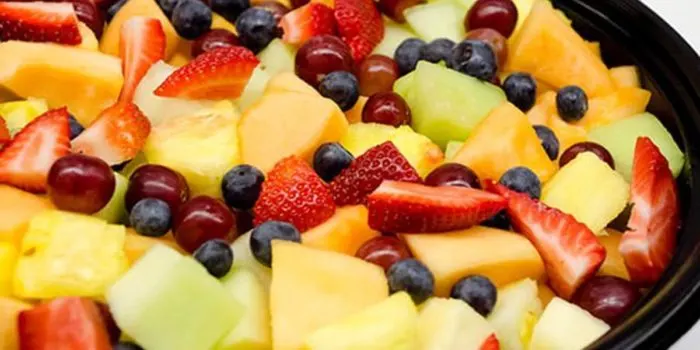 Spring and summer dishes filled with them are succulent, healthy, and bursting with vibrant colors of the rainbow.
The cravings during warm months are always for something light, and refreshing but flavorful and delicious at the same time.
Here are some wonderful ideas about what kind of meals to make during these sunny times, if you're planning to work on your fitness.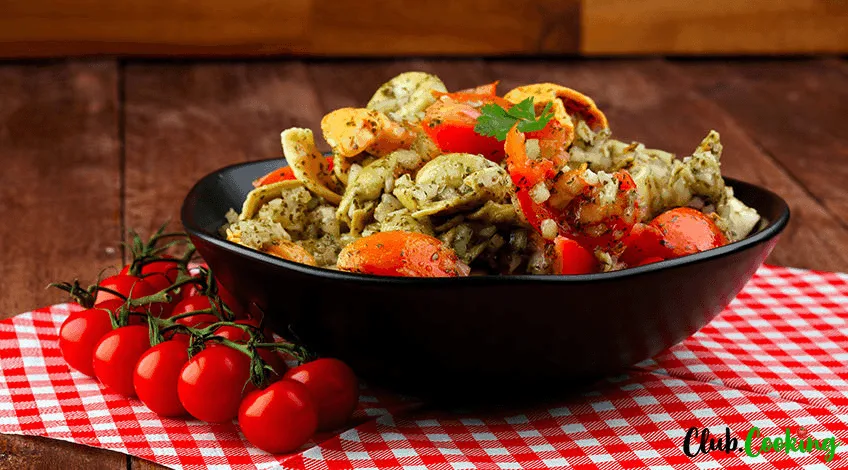 Tortellini pasta salad is an easy-to-make recipe that is like a cold Italian antipasto but in a bowl, combining all the classic ingredients like artichoke hearts, mozzarella and Parmesan cheeses, olives, pepperoni, onions, and tomatoes.
It is a great side to any summer bbq staples or could be a nice light lunch.
Super easy to put together, which means more time enjoying that pool party"and the company of your friend.
If you're holding that pool party, it may be wise to get some Co2 gas so that you can dispense enough drinks for everyone attending.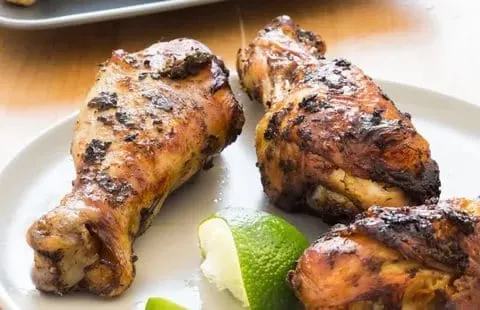 Well, summer is always in a gorgeous tropical Paradise called the Caribbean islands. That's why this Jamaican slow cooker chicken drumsticks recipe from The Daily Meal, is an ultimate summer meal.
Thanks to the slow cooker you can achieve authentic Caribbean jerk chicken flavors without having to fire up the grill and a huge mess to clean up afterward.
Pile up the chicken, spices, sauce, and vegetables in your crockpot and forget about it just to come back to your house smelling like an exotic island paradise.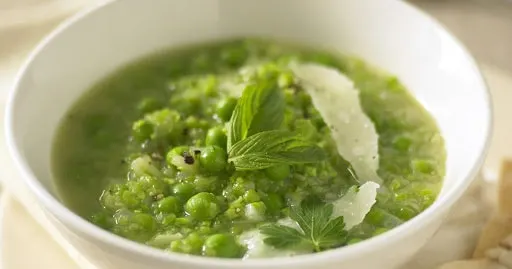 A hearty soup is usually not on the favorites list for spring or summer. But this pea, mint, and spring onion soup from BBC Good Food, is a medley of flavorful greens that is very refreshing and aromatic.
Spring onion greens sautéed and simmered with fresh peas in flavorful vegetable stock create light and a wholesome bowl of soup, which in the true sense is a comfort meal.
Rosemary focaccia or parmesan biscuits are a perfect pairing with this culinary delight.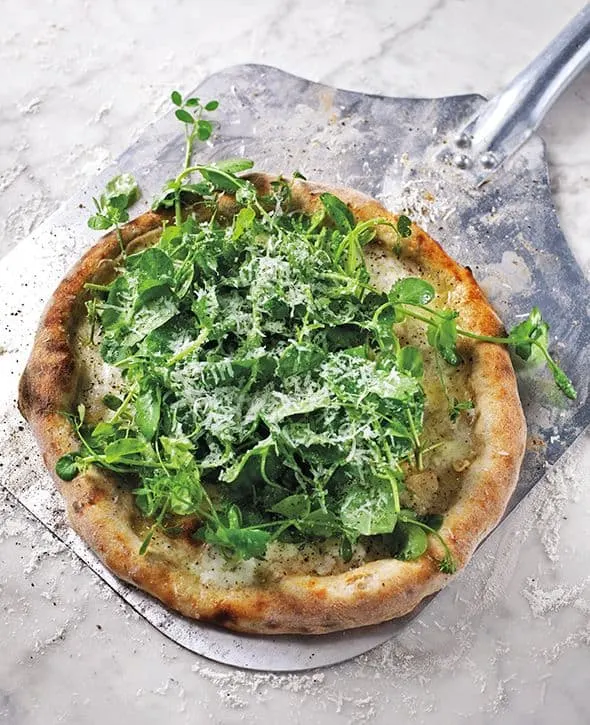 Discover watercress's nutritious and versatile wonders and get your spring eating on with this white pizza loaded with refreshing watercress greens from epicurious.
Watercress is a part of the cruciferous family of vegetables, along with kale, broccoli and arugula.
It is a great compliment to the cheesy, melty white pizza with olives. It adds an unbeatable freshness and brightness to the richness of the cheese.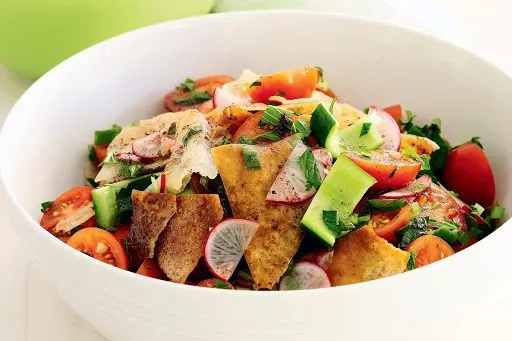 Have you ever made Fattoush? It is a colorful Lebanese salad bursting with fresh produce, lettuce, and mint.
It's refreshing, crisp and satisfying.
Fattoush is the salad to make if you have forgotten fresh vegetables like radishes, carrots, tomatoes, and cucumbers sitting in the back of the fridge with no destination and leftover pita bread.
Stale pita bread is given a second chance in life by turning it into flavorful croutons giving the salad its name from middle eastern "Fatteh."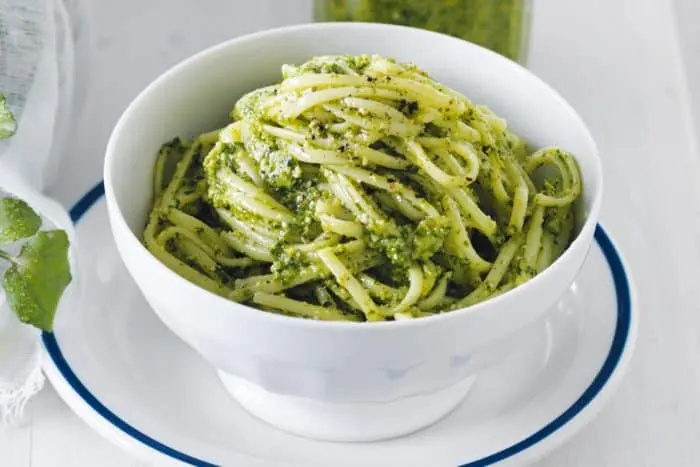 Pesto is a quintessential spring and summer recipe.
Fresh basil, arugula, spinach, and watercress are emerald greens that can be used as the base for this vibrant sauce.
Peppery watercress and citrusy bright lemon are the superstars of this luxurious watercress pesto pasta recipe.
Create pesto by blending. Together watercress, pine nuts, garlic, olive oil, lemon juice, and parmesan.
Serve with al dente linguine.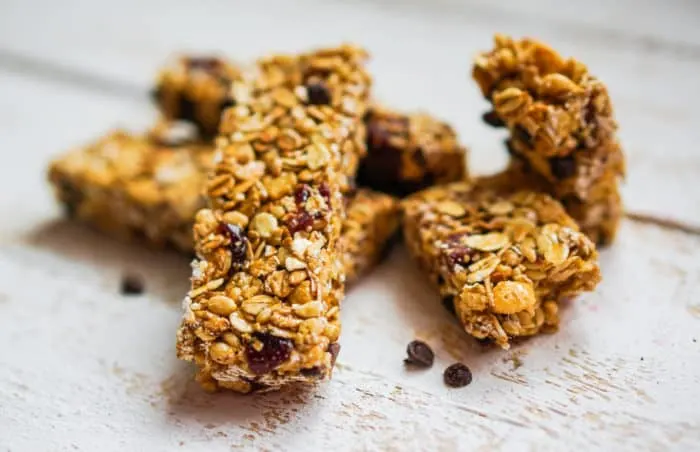 Wake up to a wholesome, delicious breakfast and wonderfully smelling house thanks to the slow-cooker granola bars.
You can't get healthier than that with ingredients like rolled oats, flax meal, coconut butter, chia seeds, dates, and shredded coconut.
Absolutely perfect for the bikini season. Granola bars are chewy, slightly sweet, and unbeatable when paired with a fresh cup of morning coffee.