The patio is one of the most neglected parts of most houses despite having functional and aesthetic importance. The suitable flower pots, furniture, and patio blinds can improve your patio's look and make it more useful. We've asked experts who deal in patio blinds to give you some options to consider, and they got some great ideas for you.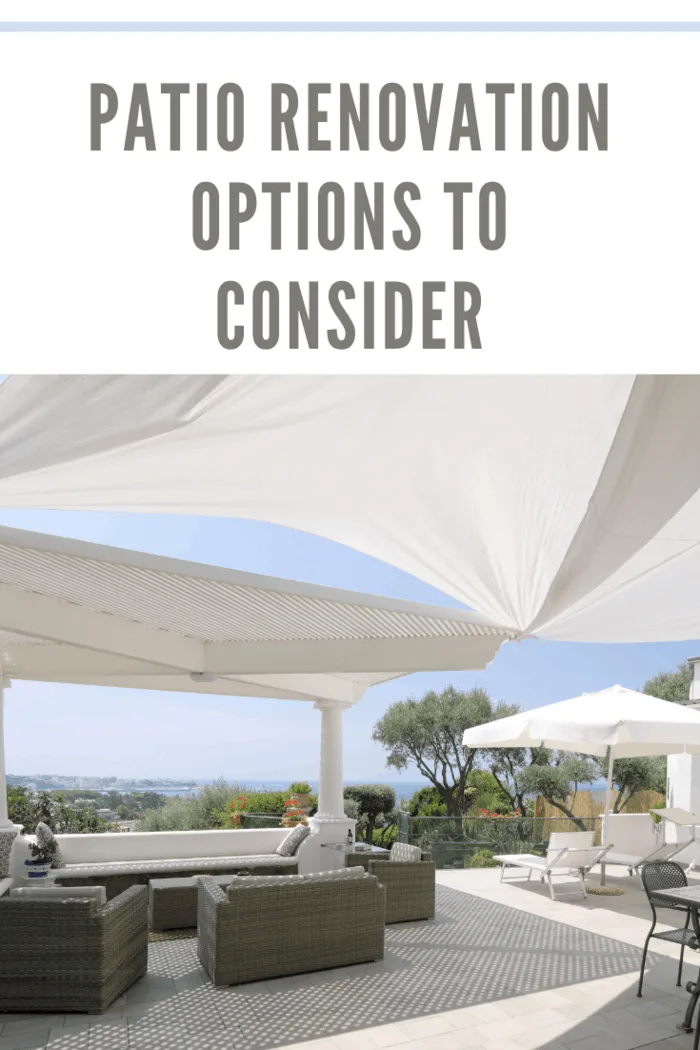 Plan Your Patio Renovation
Redesigning your patio can be exciting when you plan the project. First, define the functionality of the patio.
Do you want to create a friendly, cozy space for you and your significant other?
Or maybe you want a more open and inviting space to host your guests?
Your answers to these questions will help you see the big picture for your redesigning patio project.
If you have children or pets, you must consider them when planning your patio renovation.
Next, sit down and imagine the aesthetics you want to incorporate into the project.
Do you want the area to look modern and clean or chic and vibrant?
Is there a specific view you'd like, or maybe you want it to be more private and secluded?
Be Realistic
It's essential to be realistic and keep the ground realities of starting your project.
That design you saw on Instagram may look good and all, but does it gel with and look natural in your space?
If not, go back to the drawing board. And perhaps most importantly, set a budget and temper your expectations accordingly.
That brick oven may fit in perfectly, but do you have enough spare money to buy all the stuff that goes into its construction?
Entertainment Space
A patio can be a great extension to your home's functional space.
Consider renovating it into an outdoor entertainment space.
This could be a relaxing abode where you watch the beautiful sunset while vibing to your playlist.
You could also add a firepit where you and your children spend the evenings, enjoy the warmth of the blaze, have hot cocoa and toasted marshmallows.
It is also a good idea to turn your patio into an outdoor cinema with an outdoor projector and sound system.
Spice up Your Landscaping Game
Plantlife can spice up your patio by adding dashes of soothing, organic colors.
Even with a couple of flowerpots, you'll start to notice a huge difference.
But why stop there? Place vivid flower pots on those unused spaces like the window panes.
A vase on the patio table doesn't hurt either.
If there isn't enough space, consider hanging small baskets from the ceiling containing flowering plants or vines that will grow downwards and wrap around the patio's mullions.
Don't Forget Hardscaping.
Hardscaping is a vital element of your patio.
Be sure to determine what are the right materials for your patio renovation.
Natural stone or concrete work is excellent as ever, but porcelain and even recycled materials are becoming more common.
Walkways or steps can be used to add to the aesthetics.
They also serve to differentiate functional areas with color schemes.
Traditional benches are a timeless classic; however, the market is full of excellent and cheap patio furniture offerings.
Of course, you could always repaint your current furniture to fit your renovated patio.
---
Resources:
https://www.fivestaroutdoors.com.au/products/outdoor-blinds/
https://www.thespruce.com/what-is-hardscape-2131060