"I participated in a campaign on behalf of Mom Central Consulting for Orbit for Kids. I received product samples to facilitate my review and a promotional item as a thank you for participating."
Looking to improve your child's oral hygiene? Try Orbit for Kids sugar-free gum. It's a convenient and fun way to help protect children's teeth between brushing.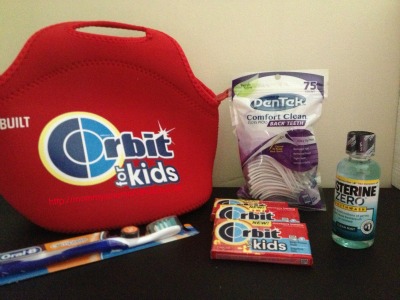 In February I attended a conference about Xylitol. I heard renowned dentists talking about giving our children gum after eating. Initially, I thought it was absurd, but after the conference, I decided I was going to try this method of oral hygiene. Suddenly there were no battles over brushing teeth or taking care of their mouths. I packed a stick of gum in their lunch to have when a toothbrush wasn't available. I carried gum in my purse in the event we were out and about and snacking. My kiddos love chewing gum and it is an easy way to enhance their oral care routine–in addition to brushing and flossing of course.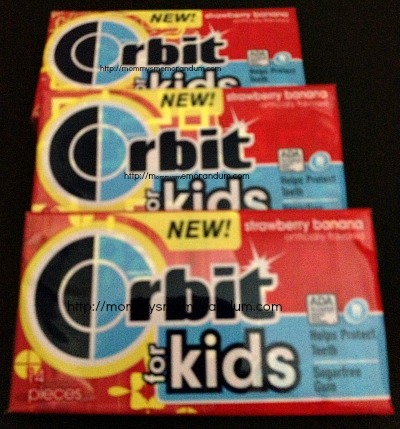 After breakfast, I give my kiddos a stick of Orbit for kids sugar-free gum to get the saliva working. After chewing the gum for five minutes, they dispose of it properly and then brush and floss their teeth before heading to school, or beginning their day. After lunch, at school, they chew their piece of gum for five minutes, dispose of it properly, and it carries them through the hours between brushing.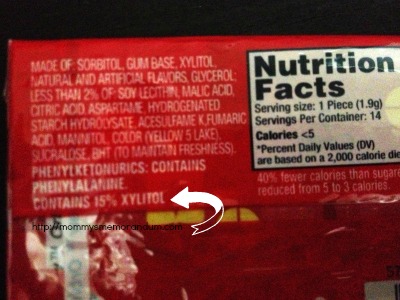 Orbit for Kids helps clean their mouths of food debris and stimulates the saliva, helping to protect their precious teeth by reducing plaque acids and strengthening teeth. Orbit for Kids contains xylitol, a natural sweetener with lots of scientific research that proves it helps protect teeth and reduce caries.
Orbit for Kids gum has been awarded the ADA Seal of Acceptance.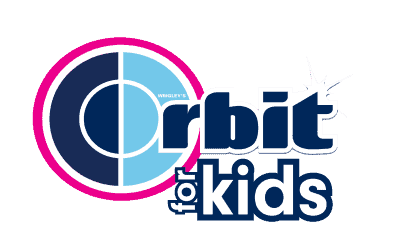 Orbit has come out with two kid-friendly sugar-free flavors, Original Bubblegum, and Strawberry Banana, so kids can continue practicing their first bubbles and we can be comforted knowing it contributes to healthy oral care. For more information about Orbit for Kids, visit OrbitGumForKids.com.