Year after year, we try to transform ourselves in many ways, be it emotionally, physically, or mentally. Every year we struggle to mold ourselves to be a better human being. People try their best, but sometimes mistakes are made, and you might regret them even after years have passed.
A great way to deal with this is to have resolutions for the coming year. This way, year after year, we can progress and take a step forward to becoming the best version of ourselves. Many people have adopted the idea of new year resolutions, but they have limited ones.
New year resolutions have no limits for you if you want to succeed and want to set goals for the coming year. Today we will be listing down the best new year resolution ideas for you from Uncultured Simplicity.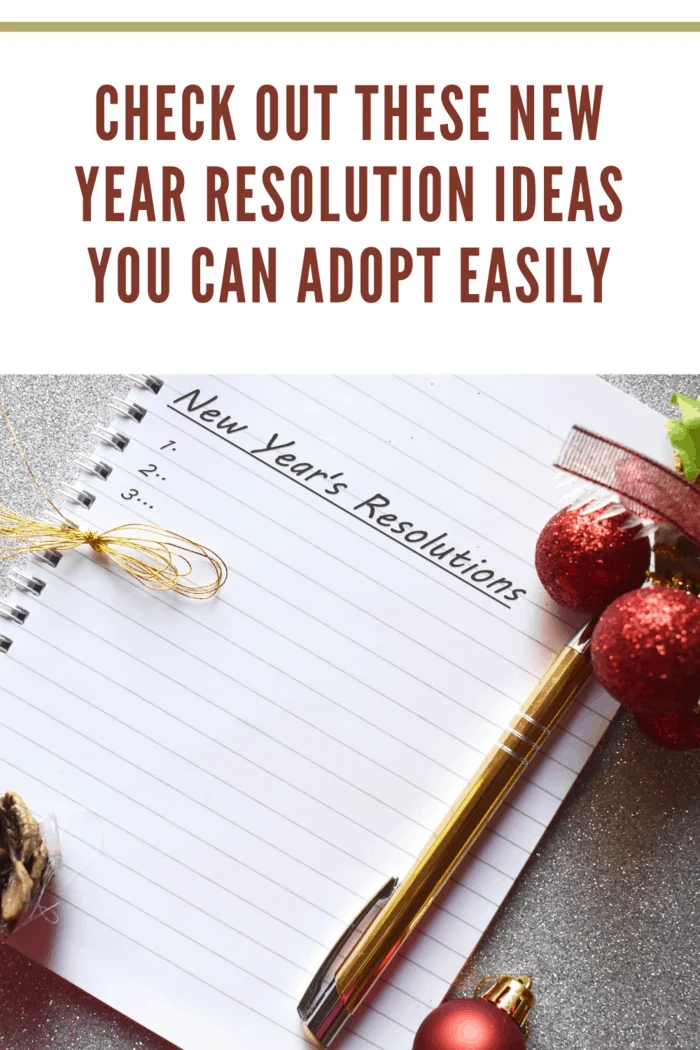 Love Yourself
Loving yourself should be the first step.
Try to treat yourself as you treat your loved ones.
Never put yourself down; loving yourself will grow and build the confidence hidden inside you.
Believe in yourself, and there would be no one who can stop or chase you to achieve your goals.
Try to forgive yourself for small mistakes.
Punishing will never work; keep yourself engaged in good things and treat yourself after every success in good terms.
Never ever let negative things affect you.
Save Time For Yourself
In a busy schedule, save precious time for yourself and talk to yourself.
You will understand yourself better when you spend some quality time with yourself.
This will increase self-belief and will eradicate the problem of self-doubts and mental problems.
Don't be busy with your work that you lose yourself and will regret after years.
Spending time with yourself is really important.
Enhance Listening Skills
Being a good listener is a step forward to being a good human.
Being quiet and listening and understanding what a person wants to say or he/she wants to express will build your base to maturity.
Listening to someone will automatically build trust and a good image in front of the person.
Never interrupt someone. Being a good listener is not just a skill; it will help you in every aspect of every field.
People will give you respect and will consider you mature enough to understand things.
As a goal, you have to polish these skills.
Limit Your List
Don't add too many goals to your new year's resolution list; too many things will create a mess and will end up decreasing your confidence.
You have to be forbear and wait for the things to implement them at the right time.
Multitasking is good.
As a human achieving multiple things at one shot will end up crashing your flight and confidence.
Your self-belief can be a casualty. Don't rush and run behind things; everything has the right time, which will happen accordingly.
Set Some Limits
Set limits to everything that overlaps with your personal time.
Have or build the strength to resist yourself to do things forcefully.
Limit your workload, set targets, and achieve those; overdoing anything will create a mess.
Setting boundaries to the extra load in our daily lives will make us free and allow us to do whatever we want to do.
Have An Appreciative Nature
Always appreciate everyone's effort.
You never know how important your thank you is.
Even apologizing to someone builds a base of trust.
Never be arrogant or mean to people; if they are already facing some problem, your mean nature will tear them apart.
Always have the mindset to help someone on good terms.
Never expect someone to help you, too, and never help someone if you expect the same from him/her.
Have a pure heart; being a good human is the easiest and rarest thing on earth.
Conclusion
So, guys, these are some of the New Year resolution ideas you can adapt.
The ideas are plenty, but you must make the right choice to make this world a better place.
The ideas we shared with you are the ones we felt most people want to achieve but fail to do so.
Good luck :)