After nine months of waiting, you finally got the opportunity of meeting your bundle of joy and become a mother. Whether it is your first time giving birth or not, there is almost no chance of escaping the presence of mixed feelings of excitement and relief. And while most of your focus and energy will go towards taking care of your baby, you must not forget to take care of yourself, too.
Postpartum recovery is what every new mother experiences after giving birth. It relates to the number of changes the body goes through during the first six weeks after childbirth, says Healthline. These changes include healing, breastfeeding, sleep deprivation, and hormonal mood swings. In short, it may all seem like a lot, which is why it is important to know what to expect from both your body and mind.
Therefore, for you to go through this period with as much ease as possible, take a look at the postpartum essentials checklist, which leads to a fast and healthy postpartum recovery.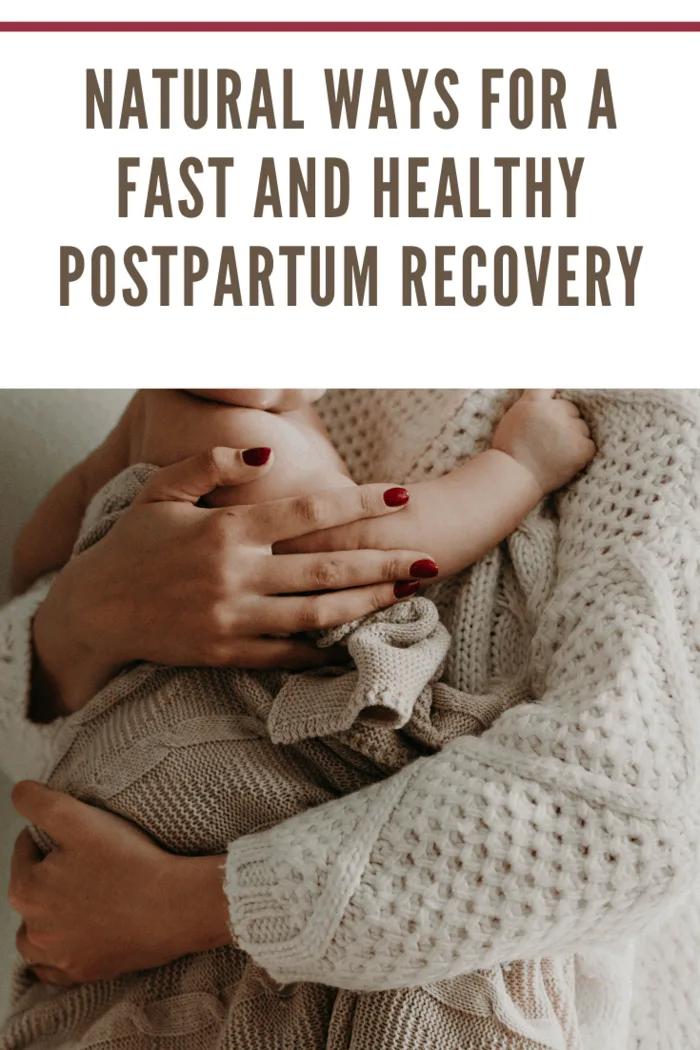 Hydrate your body with tea
The first thing that usually comes to mind when you are thinking of natural ways to deal with postpartum recovery is herbal remedies. Besides playing an important role during pregnancy, herbal remedies have also proven to be helpful in the postpartum period.
There are plenty of herbal teas that help promote physical resilience and recovery. For example, a red raspberry leaf tea is a nutritive herb used to relieve pain, increase breast milk supply, and promote proper uterine function.
Another everyday herbal tea is nettle leaf tea. It is extremely rich in iron, making it useful for postpartum bleeding. It also helps promote breast milk supply and eases the pain in the uterus and legs in the days after childbirth.
Tea Experts at Harney and Sons say that to get the most benefits of herbal teas, you should look for the best loose leaf tea that will suit your preferences and help you through the recovery period.
Increase your nutrient intake
You must pay extra special attention to your diet, especially during the first weeks you establish your milk supply. By eating a clean, well-balanced diet, your body will receive all the necessary nutrients that help you recover and rebalance the hormones.
A good and healthy diet should include protein, fruits, vegetables, iron-rich, and DHA-rich foods that will benefit your and your baby's overall health and development. Avoid greasy foods, especially dairy products, because you are already producing milk, and you don't need added hormones.
For example, Healthline recommends bone broth as it includes many vital nutrients, such as calcium and magnesium, that help speed up the recovery process. Remember that whatever you are eating, you pass it on to the baby through your breast milk.
Also, make sure you drink lots of water and avoid alcohol and caffeine because they can affect your moods.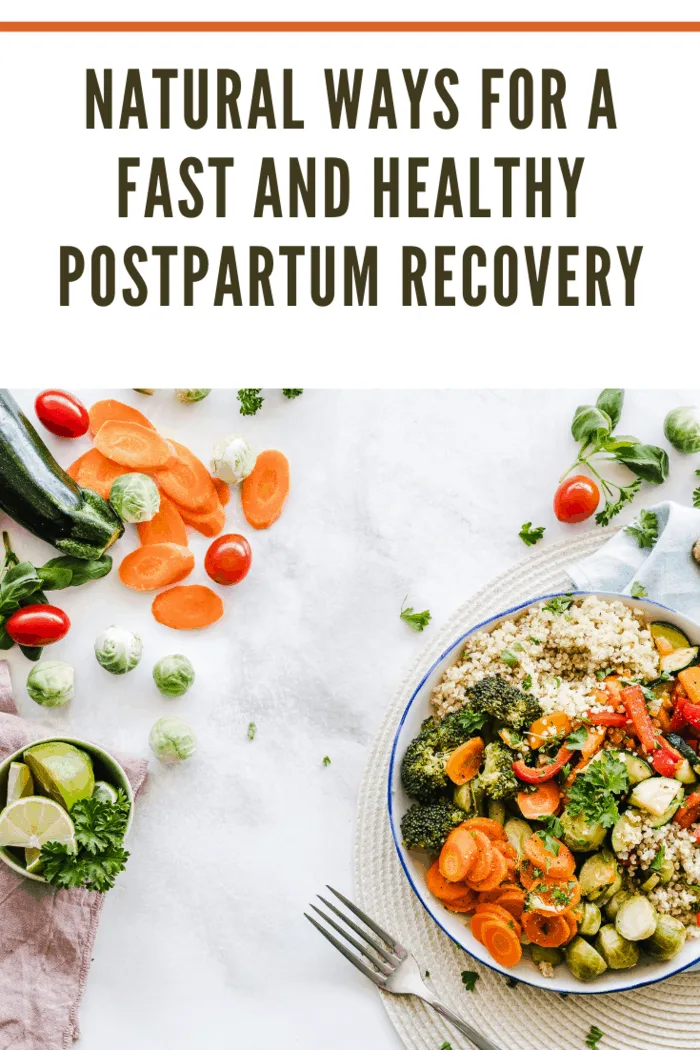 Be active
After childbirth, you will probably spend most of your time indoors taking care of your baby. However, staying at home and not taking the time to reconnect with nature may lead to some undesired consequences, which can affect your mood.
For example, engaging in nature walks will allow your body to heal faster and become stronger (MayoClinic). This way, you will strengthen your muscles and raise your energy levels, which can help in making you feel less tired and stressed. Also, being active can help you become fitter and lose weight, which many new mothers struggle with after childbirth.
In addition to being physically better, exercise is good for your mental health as well. Since many new moms suffer from postnatal depression, you will be able to relieve any stress symptoms by moving around. Just remember that you might not have the energy or time you used to have before having your baby, so do the best you can.
Take soothing baths
The soreness and discomfort you will most likely feel after childbirth can vary from mild to extreme. There are many benefits of taking soothing baths after giving birth, says Healthline. For example, sitz baths help promote healing and improve blood flow by reducing the swelling you may be feeling in the perineal area. Such baths also relax the muscles in the perineum, which helps relieve the pain of tears. Besides this, they help ease itching symptoms that may occur from hemorrhoids.
Many mothers use healing herbs such as lavender, calendula, sage, comfrey, and Himalayan salt for perineum care. Others use witch hazel pads, which are helpful in soothing the wound in your perineal area.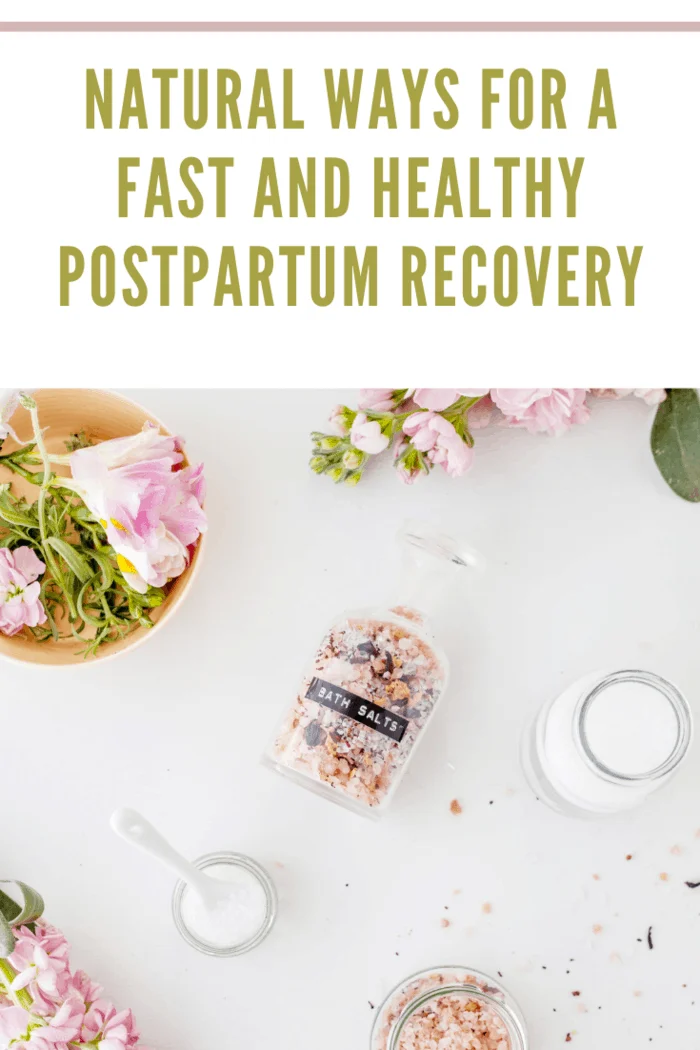 Balance your mood
According to Hopkins Medicine, about 85% of new mothers usually experience mild depression, also known as "baby blues," immediately after birth. This condition's symptoms include mood swings ranging from euphoria to intense sadness.
One way of keeping your hormones in check is by using essential oils that have soothing effects on your body and mind. For example, bergamot and geranium oils are known to uplift mood and balance hormones (Healthline). This can certainly help alleviate many symptoms of anxiety or depression; you may be feeling. You can either diffuse these oils in each room of your home or spray some in the air.
Another way of maintaining your mental health is by getting enough rest. When you are sleep deprived, you are often tired and aren't thinking clearly. You need to get as much sleep as possible to prevent extreme mood swings.
Final thoughts
Every new mom is different, meaning each one recovers at a different rate from various postpartum symptoms. While most of these go away within a week, some may continue for several weeks, which causes extreme discomfort. By being well-informed and prepared about everything that constitutes the postpartum period, you will be able to speed up the recovery process and bring your life back to normal. So, if you are looking for natural ways to go through this time, make sure you refer back to this guide and ease into motherhood much easier.