It is very important that you can manage money properly while in drug recovery. If you mismanage your funds and start getting into debts, then it will put too much stress on you. And this additional stress can easily tempt you to start using drugs again. In this post, we outline five simple financial tips that will help you effectively deal with money during your recovery phase.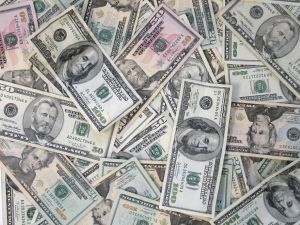 Create A Budget
The very first thing you must do is to set a budget. Calculate your income per week and list out all the weekly expenses. Remove the expenses that you consider wasteful and only keep those that are necessary to live your life healthily. Ensure that you limit the weekly expenses to only 80% of your weekly income.  This allows you to save 20% of the money, which can be later used for some other purposes. And once you set the budget, make sure that you stick to it 100%. Never give in to the temptation of overspending. Once you start exceeding the budget, the limit will only keep increasing until you start spending 100% of your income. This must not happen.
You should also ensure that you keep aside a certain amount of drug rehabilitation expenses. This would include things like medication, therapy, attending group meetings, and so on. Plus, make sure that you are only overcoming addiction with proven treatment plans. Don't join up for any treatment plan that will have you spend thousands of dollars on some 'magical' herb that will cure your addiction in ten days. Such things don't exist. Find a good therapist or rehab center that enjoys an excellent reputation and sign up for a treatment program with them.
Set Up Automatic Debt Payments
Make sure that you set up automatic debt payments that will deduct the money from your bank account every month towards the payment of your existing debt. This way, you will always pay off your debt on time. Otherwise, you might be tempted to withhold the debt payments at a later time, which unfortunately may not happen. And eventually, your debt obligations will pile on you, making you feel pressured and depressed. This will likely throw you off your mental balance and can force you to resort to drugs once more. In addition to paying existing debts on time, ensure that you never take any new debt while on recovery. Having to pay extra debt is one of the worst financial things that can happen to you during the recovery phase.
Need Vs. Want
Have a clear understanding of what you 'need' and what you 'want.' People often confuse the two as being the same. But the truth is that it is not. And as someone recovering from drugs, understanding the difference between a 'need' and a 'want' will help you manage your finances better. A 'need' is the necessity of something that is essential for your existence. For example, you need food, shelter, water, clothing, friends, love, etc.
In contrast, a 'want' is the necessity of something that your heart desires but is not essential for your existence. For example, you may want the new iPhone model, the new PlayStation, tickets for the Super Bowl, and so on. But these are not necessary for your existence. You will be able to exist peacefully even without these things. Once you grasp this basic difference between a 'need' and a 'want,' the only thing you have to do is to classify your expenses into one of these two categories and avoid indulging in 'wants.' This should keep your financial position solid during the recovery.
Avoid Carrying Cards
It is also a good idea to avoid carrying any debit or credit cards with you. Only carry cash and pay for everything in cash. If required, just take your debit card while going out. That's it. Never carry the credit card with you. The temptation to overspend will be very strong when you have a credit card while shopping. And this can eventually push you into credit card debt and unnecessary stress.
Save Money For Something
Set up a goal in your mind and start saving money for it. For example, maybe you want to buy a new phone worth $600. So, you can start saving about $50 per month, which will allow you to buy that phone 12 months down the line. Setting such goals will ensure that you can save your money every month without fail rather than feeling tempted to spend all of it.