Are you a stay-at-home mom? Or a single mom? Or a career mom who desires to have side hustles to increase your cash flow? Whatever type of mother you are, know that you are not just a mother. Remind yourself that if you are capable of taking care of your kids, you can do anything. And that means even starting your own business that you have been dreaming of for so long.
Thus, grab your pad and pen and write down these seven must-know ideas to kickstart your business.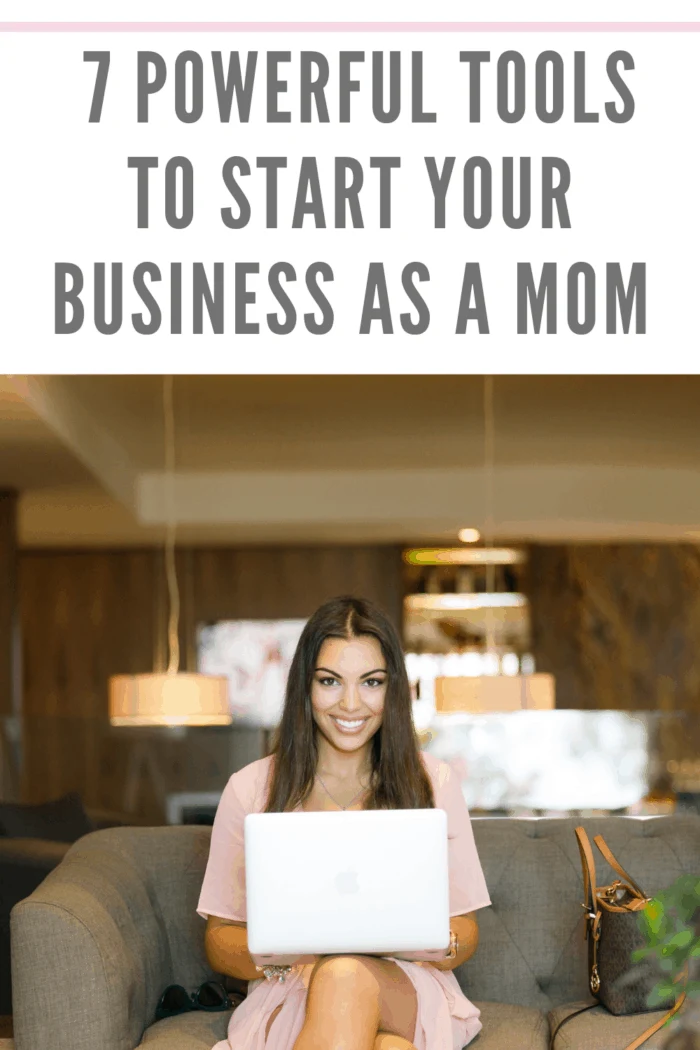 1. Know Your Passion
Knowing your passion is the mother of all businesses there are in the world. It means that there are things that you love to do.
And the best thing about it is that you can capitalize on it and generate income.
For instance, if you love fashion, you can earn income by designing and sewing clothes for prospective clients.
If you have a niche for baking, you can start baking cakes or cookies and selling them.
According to Life Hack, to know your passion, you must ask yourself what you find doing worthwhile.
Then you can start creating a detailed business plan according to your desired business.
2. Do a Market Research
Doing market research means knowing your target customers or buyers.
Knowing your passion is not enough because generating income through it involves knowing your market.
So if you love designing and sewing, you must understand that your potential market is people interested in the fashion industry, brides-to-be, or debutantes.
If your passion is baking, your prospective buyers are people who have a sweet tooth.
Further, narrow down your ideal clients according to their needs, age, gender, circumstance, location, and income level.
With this, it will be easier for you to connect with and sell to them.
3. Captivate Your Target Market
Captivating your target market is another term for making your business desirable and trustworthy to your present and future customers.
How?
Remember that we live in a digital age where almost all people use the internet, if not depend on, the internet.
Thus, you must take advantage of technology by installing online review software.
It is a form of customer review software where your clients get to leave an online review and comment about their experiences on your business.
In short, it is a process of gathering comments smoothly.
And when your ideal buyers chance upon your business on the internet, they will look at the review section.
And when your business is flooded with positive feedback, these ideal customers will undoubtedly be captivated and curious about trying to experience your business.
Consequently, your business expands, and customers increase, generating more income.
4. Create an Office Space
Office space is indispensable to your business, whether at home or through a lease agreement.
You need some spot where you conduct your business operations.
Find a nice corner to do your business if you are at home.
And if you're renting out space, consider the rental fees and include them in your costs.
5. Provide or Find Funding
With a burning passion, a detailed business plan, cozy office space, and reliable online review software, you are now ready to launch your business.
And the last thing to complete your dream business is funding.
And if you have set aside some of your income in the past, you can provide financing yourself.
However, if you are quite tight on your budget, you can pitch investors by finding people you trust and arranging the mechanics with them.
You can also obtain a small business loan as your last option to help you turn your business into reality.
Note: It's worth mentioning that most lending institutions prefer a more official feel to businesses they loan to.
This includes many things, but creating a business structure is the starting point. If you're unfamiliar with this, research what an LLC is and how it works.
This will be your first business so remember to start small and grow it slowly.
6. Get Your Kids Involved
You are a mom, and your kids need you.
That's why it is crucial to start a business while having children depending on you.
The good news is that you may include your kids in your business operations if they're old enough.
You may begin by delegating some appropriate tasks to them to feel they're part of your business.
Therefore, you can ask them to prepare the tools you need for the day, clean your stuff, or sell your products.
This way, you excel both as a mother and an entrepreneur.
Your business succeeds, and your child is closer to you than ever.
7. Don't Be Too Hard on Yourself
Being a mompreneur is not easy since juggling your time as a mother and businesswoman is a must. (Investopedia)
Hence, it's understandable to make some mistakes along the way.
But the most important thing you need to remind yourself repeatedly is to never be too hard on yourself.
Everyone makes mistakes, and you're not exempted.
Takeaway
Mothers like you are superwomen.
You can do a lot of things and go beyond what is expected of you by society.
So never second guess yourself because you can be excellent both in mothering and doing business.