The CDC estimates that dogs in the United States bite around 4.5 million people per year. Over half of these injuries occur at home with dogs that are familiar to the victim. Homeowners' insurance usually covers dog bite liability, up to policy limits, but owners may be responsible for costs beyond that. The average cost paid out for a dog bite claim in 2019 was a whopping $44,760 says Insurance Information Institute.
If you've been bitten by a dog and suffered a serious injury, you need to know how to proceed to protect yourself and any injury case you may bring in court. Most people don't have a plan in mind for such incidents, and there are several mistakes you can make that may hurt your case. Here's what not to do.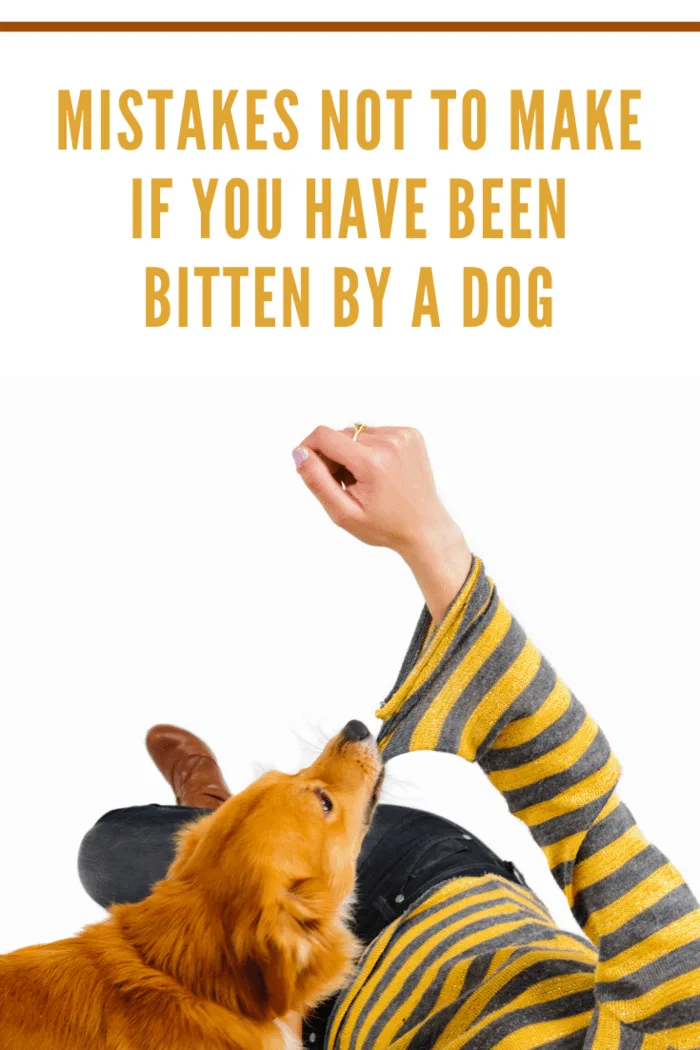 Not Getting Immediate Medical Treatment
This is not only a mistake for any legal case you may file, but it's also a threat to your health. Even if the wound seems minor, any animal bite can introduce bacteria into your body and cause a potentially serious infection to develop. If you don't get medical attention immediately, you risk suffering much more severe damage from infections or complications. Seeking immediate medical attention is also important for a legal case by establishing documentation and proof of the source of your injury and its seriousness.
Not Documenting Injuries
In addition to third-party medical professionals, the best proof of your injury is in the form of photos. By the time you've taken a case to court or started negotiating a settlement, your injury will have (hopefully) long since healed. It's important to document the extent and severity of your injury as it's happening.
Not Reporting a Dog Bite
As far as legal liability for a dog bite case, one of the biggest mistakes you can make is not reporting a vicious and aggressive dog to the proper authorities. By reporting to police and/or animal control, you establish documentation of the dog's behavior and the owner's responsibility.
Talking to the Owner's Insurance Company
You may not think speaking with a dog owner's insurance company representative will do any harm, but you have to remember that they are working against you. Their goal is to limit the liability and payout amount of the insurance company. They will try to do that by manipulating you into admitting fault for the incident, downplaying the severity of your injuries, or coercing you into a settlement that undervalues your damages.
Not Consulting a Lawyer
The most important thing you can do to protect yourself and your legal interests is to consult a qualified Personal Injury Lawyer who is well-versed in the law and its application and will be able to discuss your case and get the best possible outcome for you, both medically and financially. You need someone who is highly familiar with your rights and negligent parties' responsibilities to ensure that you receive fair compensation for your injuries and suffering. Insurance companies aren't interested in providing you the compensation you're entitled to, only keeping their costs as low as possible. You need someone on your side who's not afraid to stand up to insurance companies and force them to play fair.