End Summer boredom before it gets out of bed with Michaels Craft Stores Passport to Imagination! It's craft time that makes learning fun and gets the kiddos away from the electronics, out of the heat and having fun!
Passport to Imagination is Michaels annual in-store crafting summer program for children ages 5 to 12 years. Now through August 1, Michaels stores nationwide are participating, offering classes every Monday, Wednesday and Friday from 10am to 12pm. The 2-hour session is just $2 per child per class.
The theme this year is unique! Michaels has partnered with 7 of North America's best museums to create a museum road trip. Each day, kids will experience culture through crafts with projects inspired by world-class museum exhibits.
The first 50 participants who attend Passport to Imagination at each Michaels location will receive a free portfolio to store and display their work.
My kiddos had a chance to visit as part of Camp Grandma and Grandpa! My kiddos attended on Day 1 where they learned about the Field Museum of Chicago.
The weeks' themes were:
June 16 – Fossil Impression, Magic Fossil Art, Layers of the Earth
June 18 – Dinosaur Skeleton, Design-a-Dinosaur
June 20 – Lifecycle of a Butterfly, Tree Frog Printmaking
We had the option of reserving our spot by visiting a local Michaels store, or registering online through Classes.Michaels.com (giftcards cannot be used online).
The kiddos had a blast. They were able to create a Fossil Impression, which Li'l Man, just couldn't stop telling me about when I talked to him.
Using white Model Magic, and various objects like dinosaurs, shells, plastic plants and more, they were able to knead the Model Magic and roll it out then press the objects of their choice into the Model Magic to leave an impression and create a fossil.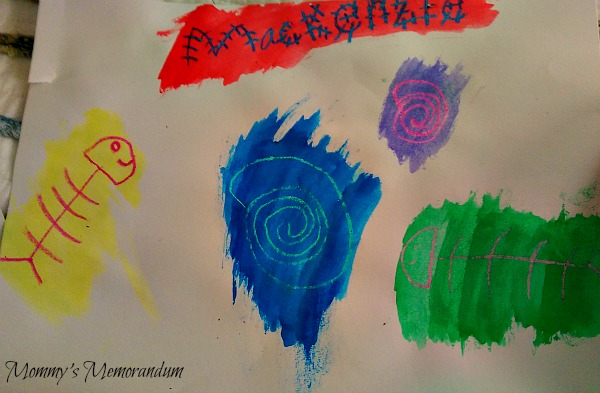 Miss M's favorite activity of the class was Magic Fossil Art.
Using Recollections Value Pack Cardstock, Crayola Cryaons and Crayola Watercolrs they created some really neat art work. They drew their fossil onto the cardstock with the crayon, and then painted over the fossil drawing with the watercolor paints.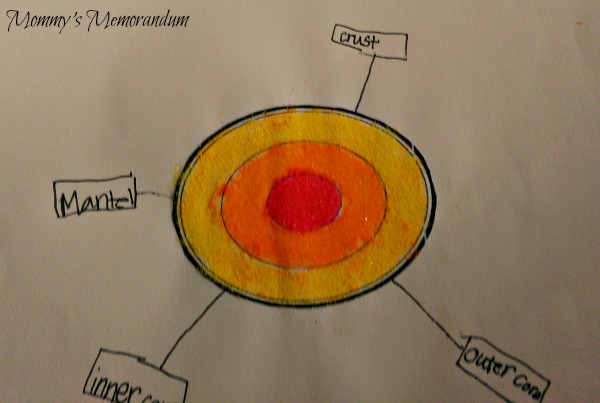 Both of the kiddos thought the Layers of the Earth was fun and I love that it keeps their mind remembering things they learned in school.
This project used cardstock, crayola markers, Sharpie markers and colored Sand.
Michaels Craft Stores continues this fun again on Monday and every week until August 1! Join your local Michaels and begin your summer Passport of Imagination!