The captivating tale of Black Panther has thrilled and inspired generations of moviegoers around the world. The global cultural phenomenon has dominated box office charts – and now, fans can finally bring home the spectacle to watch over and over again, Digitally in HD, 4K Ultra HD™ and Movies Anywhere on May 8 and on 4K Ultra HD™, Blu-ray™, DVD and On-Demand on May 15.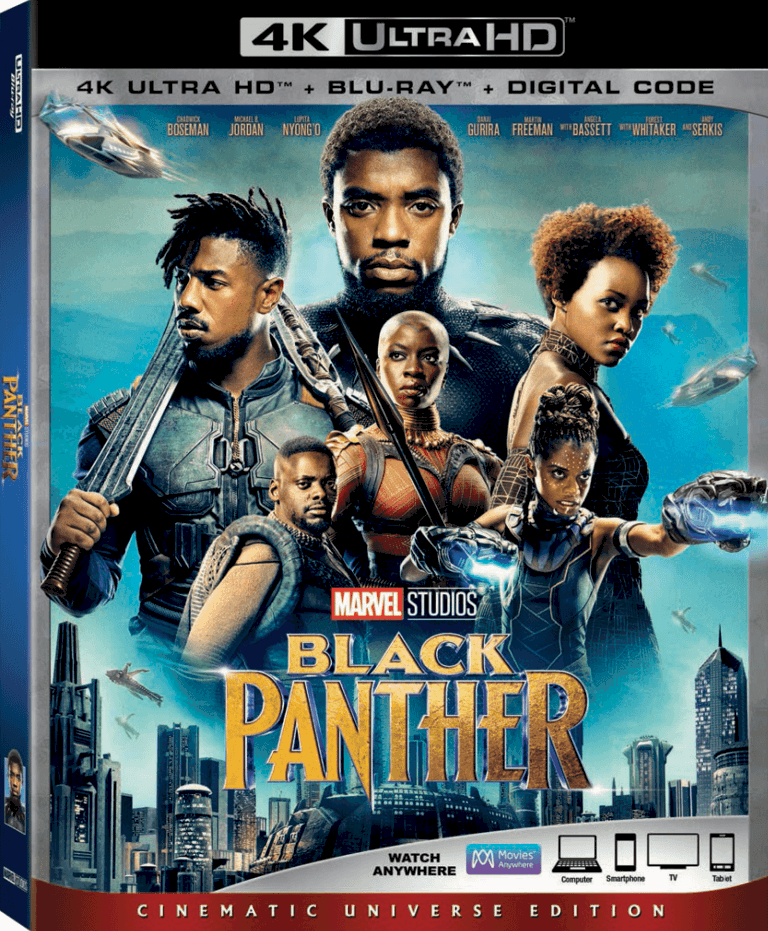 We have Black Panther Activity Sheets you can download and print for free to add to your movie night.
Black PantherSynopsis:
Marvel Studios' Black Panther is the highly-celebrated story of a young African prince named T'Challa (played by Chadwick Boseman). Following the death of his father, T'Challa returns home to the hidden high-tech African nation of Wakanda to succeed to the throne and take his rightful place as king. But when a man named Killmonger (Michael B. Jordan) appears, T'Challa's mettle as king – and Black Panther – is tested when he's drawn into a formidable conflict that puts the fate of Wakanda and the entire world at risk. Pitted against his own family, the king must rally his allies and release the full power of Black Panther to defeat his foes and embrace his future as an Avenger.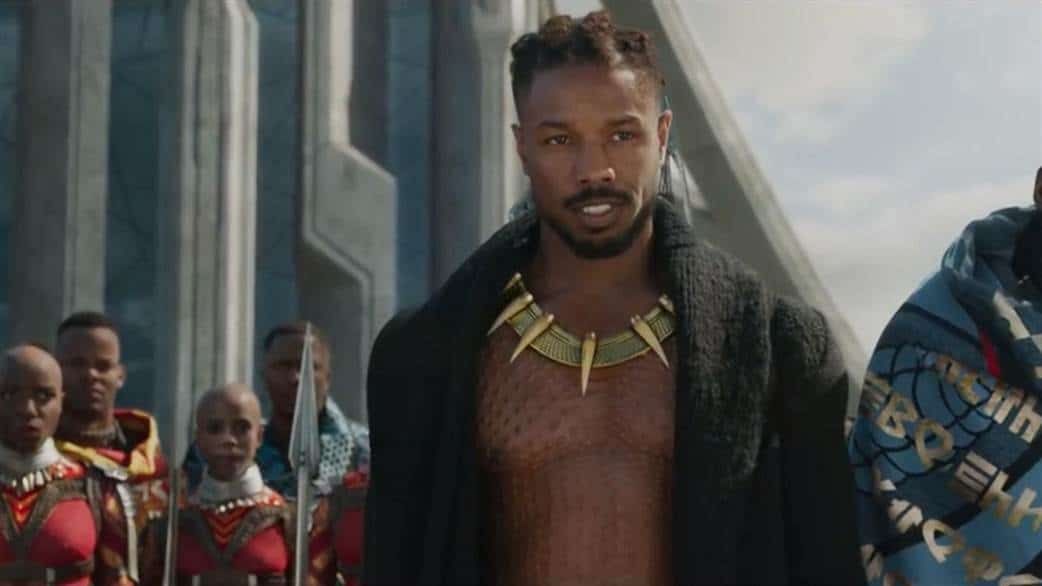 Michael B. Jordan Interview:
To celebrate the thrilling in-home release, we talk to Michael B. Jordan to find out his thoughts on the birth of an epic new superhero saga… 
Take us back to the very beginning … What went through your mind when you read the script of Black Panther for the very first time?
The first time I read the script, I was excited. When I sat down to read it, I made sure I'd done everything I needed to do for the day. I put my phone away. I got fully prepared. And as soon as I started to read it, I remember being overwhelmed with emotion. I felt proud and excited that this movie was being made.
Have you always been interested in comics and superheroes?
I loved to read comics when I was a kid. I'm a big comic book guy, and Black Panther was one I always saw myself in. It was great entertainment. I liked it a lot.
Did you always dream of being part of the Marvel Universe?
Oh, yeah. As a kid, I was always playing make-believe with my friends. We'd play around in the living room with sofa cushions and stuff. Back then, I always wanted to be a superhero or a comic book character. Now, I get to do it as an actor. I've got this great character, and I get to be the villain. I love this stuff. 
How would you describe your character in the movie?
Erik Killmonger is smart. He grew up in Oakland, but he wants the throne of Wakanda. He cares about a lot of the same things that T'Challa cares about, but he has different ways of getting them. Technically, I feel like he's the villain of the movie – but if we've done our job right, people can empathize and see his point of view. Some of the best villains are characters where you can see where they're coming from and you can understand their pain. [Black Panther director] Ryan Coogler and me took a lot of time and patience to try and figure out how we could achieve that with Killmonger. We spent a lot of time on the back story. We focused on getting him as 360 as possible.
How much fun is it to play the bad guy?
Over the years, the characters I've played always tend to be good guys, so it was fun to play a guy who doesn't give a damn about anything. He's unapologetic about who he is, which is exciting to play. It's fun to have no boundaries; to have no ceiling, and to do things by any means necessary. I enjoyed playing the bad guy. 
What would Marvel fans be surprised to hear about the set of Black Panther?
What's different about a Marvel set? Well, on Black Panther we didn't use green screen; we used a blue screen. Why? I have no idea, but we used all blue screens on this one. On the sound stages, there were huge walls of blue; not green. That might be a fun little trivia fact for fans.
What was the first set you walked onto?
The first set I walked onto was the Tribal Council room, which is where Erik challenges T'Challa for the throne. It's the scene where he walks into the room in handcuffs, and he shows everyone who he is. That was the first day I walked on set. That was the very first scene I shot, and it felt like the first day of school. I was really excited. I couldn't wait to get to work; to get to go on set with all my friends, Ryan Coogler and our cinematographer, Rachel Morrison. It was really exciting to get back to work with them, but it was also my first time working with Chadwick, which was also exciting. It was a really, really intense scene – but I loved it. We jumped right into the deep end on the very first day and we really went for it.
What does it mean to you to make a movie like this now?
What does it feel like to make a black superhero film at this time? I feel like it's a perfect time. I feel like there are so many things that had to happen for this movie to be possible, but I understand that this is a business.
What had to happen?
Chadwick Boseman had to have the career he had up until this point. Ryan Coogler had to have the career he had in order to get to this point. I had to have the career I had. Lupita [Nyong'o] had to have the career she had. Danai [Gurira] had to have the career she had. Many things had to come into place for people to think, 'Okay, cool. This is something we want to invest in. This is something that we are going to get a return on.' We needed a Disney, or a Marvel, to get behind and legitimize this project. A movie like this is very, very expensive to make – but if it doesn't work, we may not get another one. You know what I'm saying? That's real, so a lot of things had to fall into place in order for this to happen. I feel like lots of television shows helped, too. You've got Atlanta. You've got your Insecure. You've got Masters Of None. You've got so many different shows going on right now, so people are finally feeling comfortable to embrace the culture.
 At the end of Black Panther, Wakanda opens up to the world. What do you think of that message of the movie? Does it resonate with you?
I wouldn't say Wakanda is completely open to the world, but I feel like they are more into being involved in world activities. They are interested in being more social and I feel like there's something to that, because it's important for nations to understand one another. I think that opening up communication between people with differences or people with different perspectives, different ethnicities, and different nationalities is a good positive message. Maybe you don't have to completely assimilate with somebody to understand somebody's point of view, but I think communication and openness are extremely important.
How much would you like to visit Wakanda?
I'd love it. If I could visit Wakanda, you'd find me right there in the middle of it all. I'd be enjoying the markets and the stores. For me, it's all about the technology of Wakanda and I'm pretty sure they have a lot of cool tech stuff for me to play with. I know they mentioned hover-bikes in the movie. Well, it would be cool to take one of those for a ride. That would be a lot of fun.
What was the atmosphere like on the set of Black Panther? Was it lighthearted or serious?
Ryan Coogler's sets are definitely a lot of work, but we also have fun. We had to enjoy ourselves while we were making this project. Ryan always keeps things loose and collaborative. He's always cracking jokes and we always end up having a good time living out our dreams. It was great.