Going on vacation means you need to pack the essentials.
This means maybe not all ten pairs of shoes, and possibly not three different winter coats.
You try your best to be as minimal as you can be because the last thing you need is the airport worker saying your bag is too heavy.
We also plan outfits and talk about which beach towels to bring, but what we do not always ask is what medications to take on vacation?
Here is some advice to consider before leaving for any trip.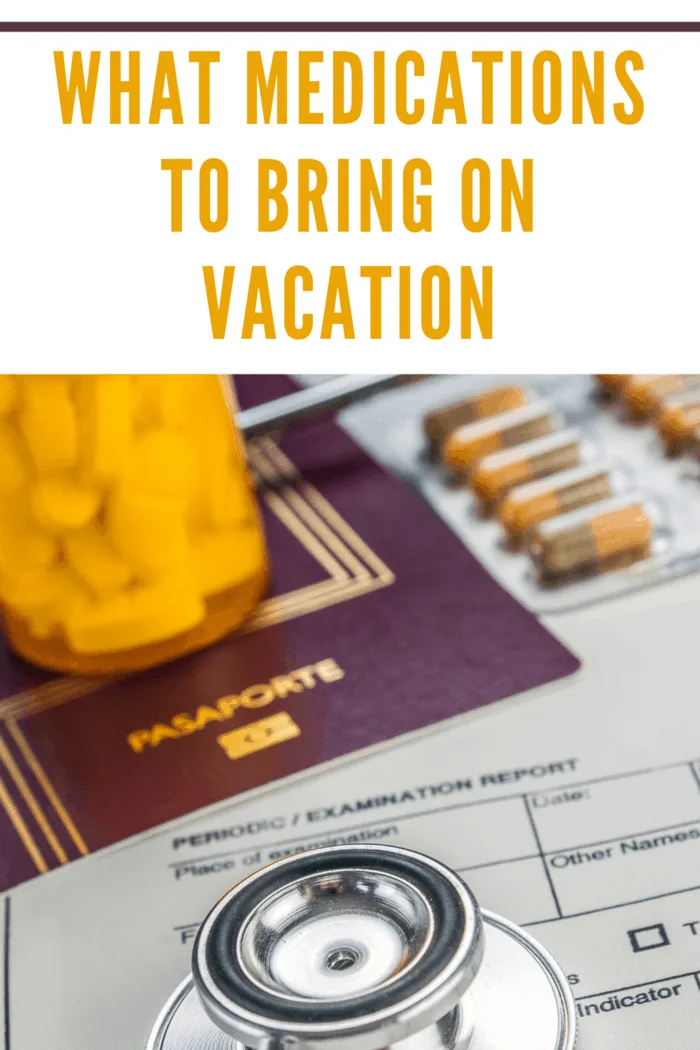 Dramamine
It happens to the best of us–motion sickness.
It is for the best to bring this medicine if you are prone to getting nauseous on long car rides or flying.
Sometimes sleeping through hours of travel is better than continually feeling dizzy or getting ready to puke.
Tums
Upset stomachs at all ages are something none of us want to have, let alone during vacation.
Tums is easy, over the counter drug that helps settle our stomachs.
You do not have to worry about taking it with food or water, so it is straightforward.
Cough Drops
Depending on where you are traveling and the different types of public places you are going to, you will be exposed to more germs.
The increased risk of getting sick can be controlled with some cough drops to relieve an itchy or sore throat.
Plus, you can carry them in your pocket or purse!
Mild Pain Reliever
Whether you have been dragging around luggage, hiking up mountains, sitting still on a long plane ride, or searching real estate for sale in Whistler, you are almost bound to get a little sore during your vacation.
You will be grateful you packed Advil or Tylenol to help you do the most on your trip.
Melatonin or Sleep-Aid
Sleeping away from your bed can always be a hard thing to do.
Taking melatonin and different types of sleep-aid can make your trip much more enjoyable.
If you can not sleep, your vacation days jam-packed with fun activities could be ruined!
Especially if you are traveling long distances with different time zones, your sleeping schedules will inevitably get messed up.
Trying to get on the same clock where you are staying and getting drowsy during bedtime is not a half-bad idea.
Aloe
If you are taking a beach vacation or walking around in the sun all day, sunburn can happen, no matter how much sunscreen.
Although not medication, aloe can be a lifesaver and a cooling relief when it comes to pain and burning skin.
This is essential!
Conclusion
Vacation is the time to relax and let loose.
Unfortunately, sometimes our body disagrees with what we want.
To try and help prevent this from happening, bring some of these medications on your trip.
It is better to be safe than sorry for something you have been looking forward to!