The Mealthy CrispLid is now available on the Mealthy website and
Amazon.com
for $49.95, plus, as a summer sale Mealthy has waived the shipping, so FREE SHIPPING.
And, it will be available in Canada, the UK, and India from the end of August, early September.
The CrispLid air fryer comes with: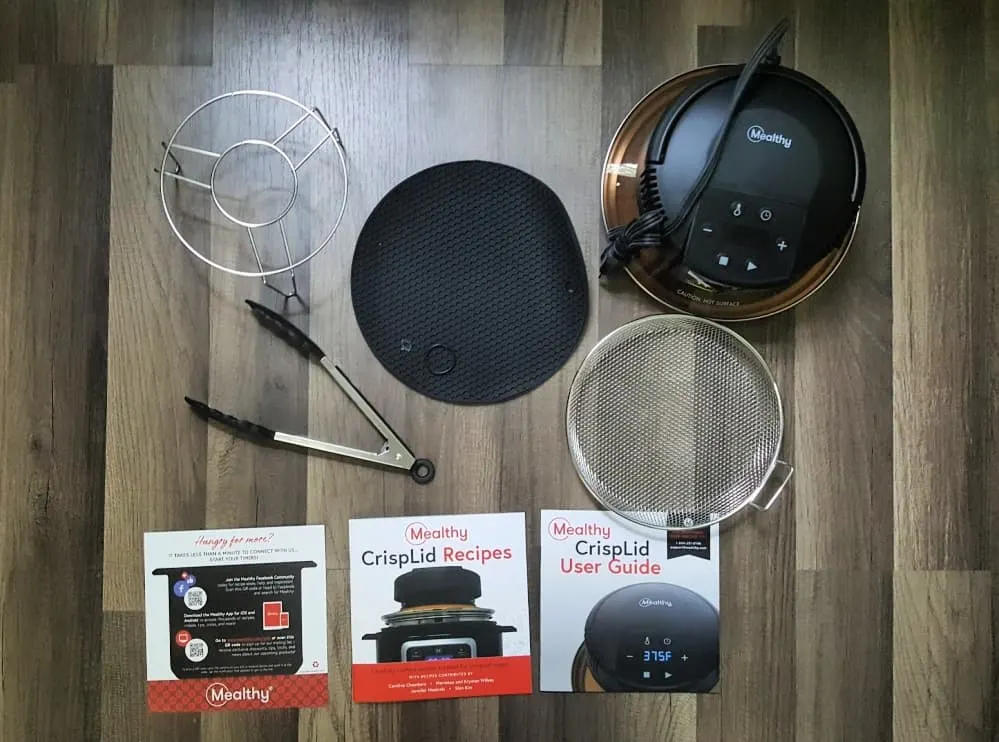 3-inch tall metal triveta mesh air frying basketshort stainless steel tongs
and a silicone trivet*
The silicone trivet is a must-have—the air fryer is HOT after using, and it's really nice to have a dedicated, safe place to put it.
This electric pressure cooker accessory is quickly becoming our favorite.
We made Air Fried Crispy Brussels Sprouts right away.
It was an impressive start yielding tender brussels sprouts on the outside with a CRISPY outside.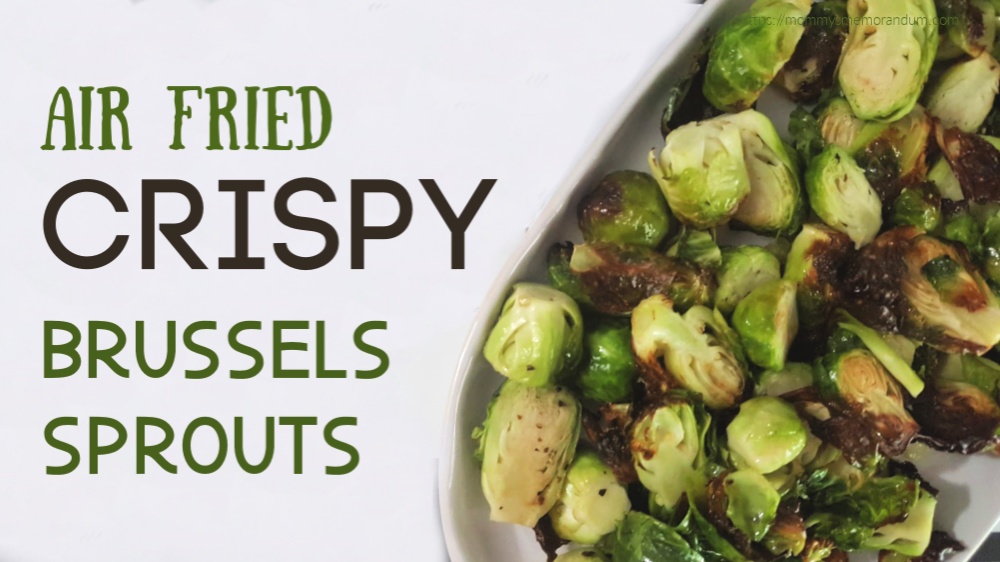 Here's a video of the Mealthy CrispLid in action for the Air Fried Crispy Brussel Sprouts recipe.
Our next recipe was Chicken Parmesan.
It is a delicious and easy recipe that is sure to be a go-to.
One the Chicken Parmesan, it requires removing the lid during cooking, the CrispLid automatically remembers the time and temperature so there's no fuss!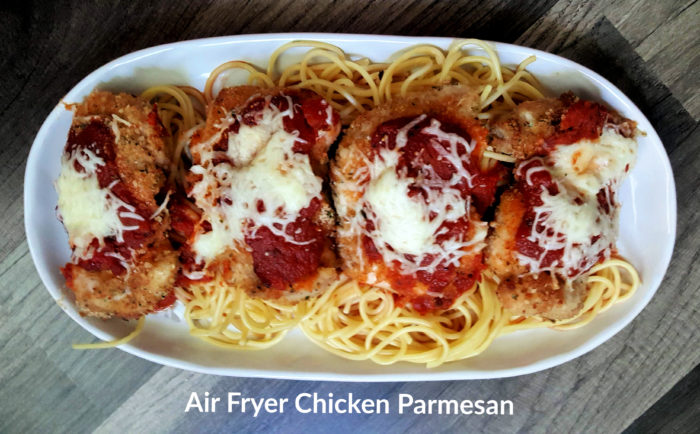 Like the MultiPot, the CrispLid has an easy-to-follow user guide.
Even my husband who doesn't like reading instructions can follow along, thanks to the helpful illustrations.
I do recommend you read the manual—don't be my husband.
The CrispLid has limits.
It can only be used with a stainless steel pot.
The air fryer basket is an okay size.
It cooked 1 pound of Brussels Sprouts without effort, but it was filled to the brim.
This does result in needing to rotate your food or do a few smaller batches to crisp food throughout.
If I could change one thing about the CrispLid, it would be the cord. It has a cord that has to be plugged into an electric outlet, but it is short.
I realize it is a safety issue having cords lying about, but four more inches would have made it perfect for me!
Another safety feature that is built-in is that when you use it to cook 450-degrees or higher, you are limited to 20-minutes.
It will automatically turn off and you will have to wait for 10-minutes to resume.
Below 450-degrees has a maximum on time of 60-minutes.
The thing I really love about the CrispLid is that it converts your electric cooker to an air fryer without effort.
For the Brussels Sprouts, we just added them to the mesh basket and were on our way.
BUT, it also can be used when you are pressure cooking a meal.
This would be the Chicken Parmesan. We first cooked it in the Mealthy and then did the CrispLid to give it a crispy crust.
You'll just need to keep in mind you should unplug the pressure cooker when done cooking and BEFORE using the CrispLid.
Make sure no food is above the max line marked on the stainless steel insert.
Always use the silicone trivet (included) when removing the lid.
The Mealthy Pressure Cooker has been approved for use with the Mealthy CrispLid. (Read my review on the Mealthy pressure cooker.)
I am an absolute fan of the CrispLid.
I think it's brilliant. The fact that it can be used on other brands of electric pressure cookers is also an incredible benefit.
The pricing is great and when you consider that you don't have to store another appliance, and the cost is far less than buying an air fryer, it becomes even more of a value.
Check out the CrispLid and elevate your pressure cooker!!