From which month to wear pregnancy clothes? How to dress well when you are pregnant? When to start dressing your maternity linens? When the belly begins to round and the chest gains volume, it's time to change your wardrobe by choosing clothes adapted to this new body type: best bra, comfy jeans, and beautiful tops are some of the answers to the pregnancy wardrobe question.
But just because you have a round stomach doesn't mean you have to forget yourself and no longer dress as you like! Today the future-mothers collections are as great as they are complete and you will inevitably find what you are looking for, to stay stylish for 9 months.
Lingerie during pregnancy
During pregnancy the breast increases at least a cup size and during breastfeeding, the breast volume increases further, this is a sensitive and fragile area, sometimes painful and inconvenient, so we understand the apprehension of a large number of women in pregnancy, especially when it comes to the first child.
Lingerie that has suddenly become too tight is often the first sign of pregnancy and therefore needs to be changed. The chest is one of the most stressed parts of the body during pregnancy, so you need to take care of it, hydrate it and provide it with the softness, comfort and support it needs using the best bra.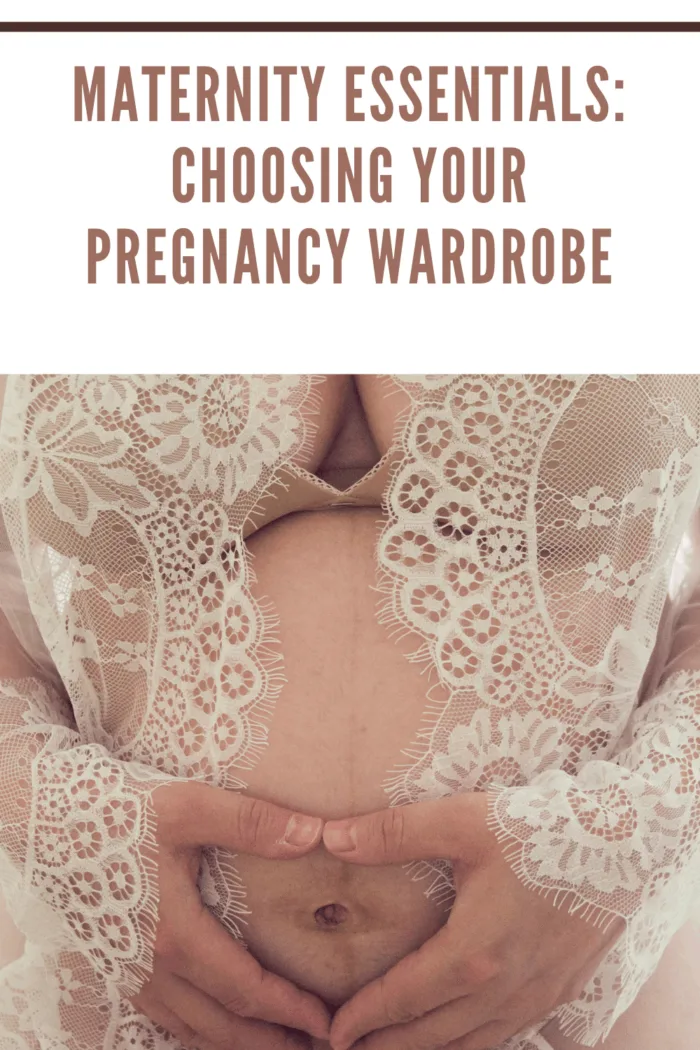 Choosing the best bra
While breastfeeding bras are available with an opening system for breastfeeding, it is often more difficult to find an optimal bra for the period of pregnancy. Pregnancy indeed involves strong variations, in terms of cup volume, but also in terms of skin elasticity, but then how do you choose the best bra for pregnancy?
The choice of whether to wear underwired lingerie or not depends on the needs and habits of each woman, in general, those with a generous breast need more support than small breasts, so they will instead turn to underwire bras and wide straps so as not to hurt their shoulders.
You can easily find bras types with optimized materials that offer the greatest comfort and the best support while letting the skin breathe, so they are ideal for pregnancy. There are also maternity clothes and maternity lingerie, from swimsuits to nightgowns. For those who prefer to sleep with a bra in order to avoid pain, it is advisable to use a brassiere or a bra without a seam or underwire.
Finally, being pregnant does not mean forgetting to be seductive, high-quality bras with undeniable comfort can also be very aesthetic: classic, sexy, black, white, in color or in lace.
Jeans or jeggings: two essentials for chic or casual outfits
If there is a time in a woman's life when the quest for comfort in dressing is paramount, it is when she is pregnant. No more low waists or tight pants. In autumn, we put on comfortable basics such as stretch jeans or jeggings.
Any advice? Pregnancy lasts 9 months and while some pieces can still be used after childbirth, it is best not to break the bank by redoing your entire wardrobe. So think about efficiency: 2 pants will make an ideal base for your fall outfits depending on the situation.
For a casual look, faded jeans will go well with a sweater and sneakers. If you still have a few months to work before your maternity leave, you will also need more chic outfits. And what better than black to compose distinguished ensembles? You can easily pair black jeggings with a blouse and jacket or with a long-sleeved t-shirt, cardigan, and ankle boots. Don't forget the long necklace to enhance your outfits.
Pregnancy dress to pop up pregnancy beauty
Do you like to dress up and you want to stay on top during your pregnancy? All mothers who have already given birth will be able to confirm it: the pregnancy dress is THE garment to have without your maternity wardrobe. It keeps you comfortable all day long and can be accommodated in many different ways.
In winter, opt for the sweater dress, ideal for keeping warm while remaining elegant. You can pair it with leggings, tights, and even slip a tank top or long-sleeved t-shirt underneath if you're very cautious. The good tip: if you have decided to breastfeed, choose a pregnancy and breastfeeding model, which will follow you out of the maternity ward while your baby bump disappears.