This is my L'Oreal Telescopic Explosion Mascara Review.
While I love Maybelline's Colossal Mascara, I'm constantly seeking one that makes my eyes more sultry and works "magic" on my thin, puny, short lashes.
I jumped at the chance to try L'oreal's Telescopic Explosion Mascara.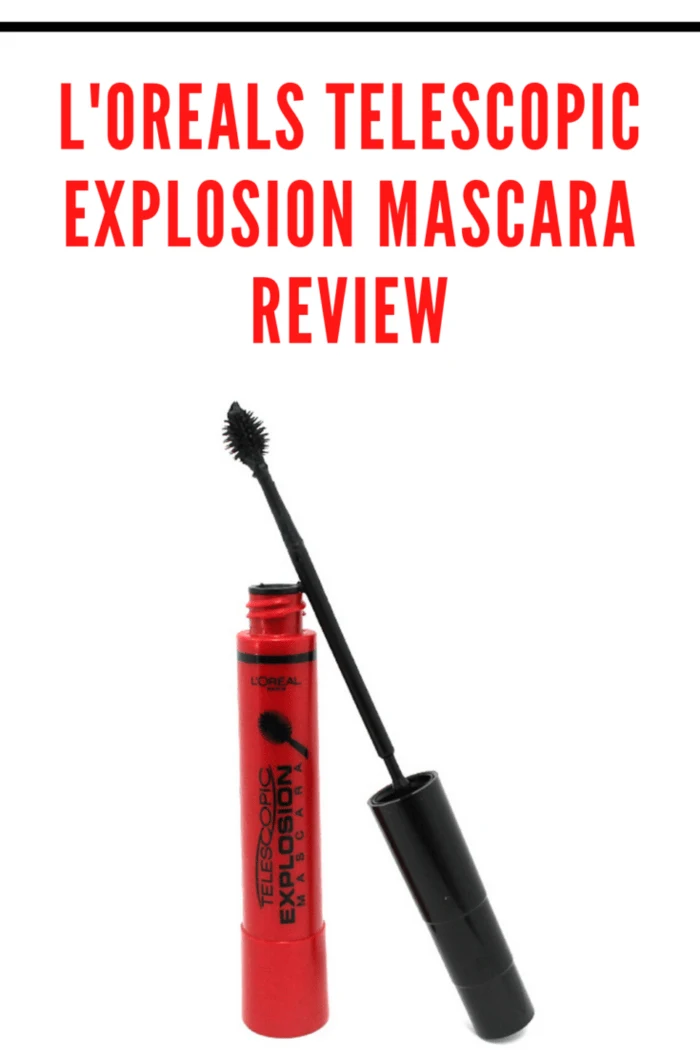 The packaging isn't going to jump off the shelf at you.
It's red and black and a smaller version of that 80s mascara where you dialed your number for the amount of mascara you wanted (just no dial on this one).
I was shocked when I saw the wand.
It's like a cocklebur stuck to the end of a flexible wand.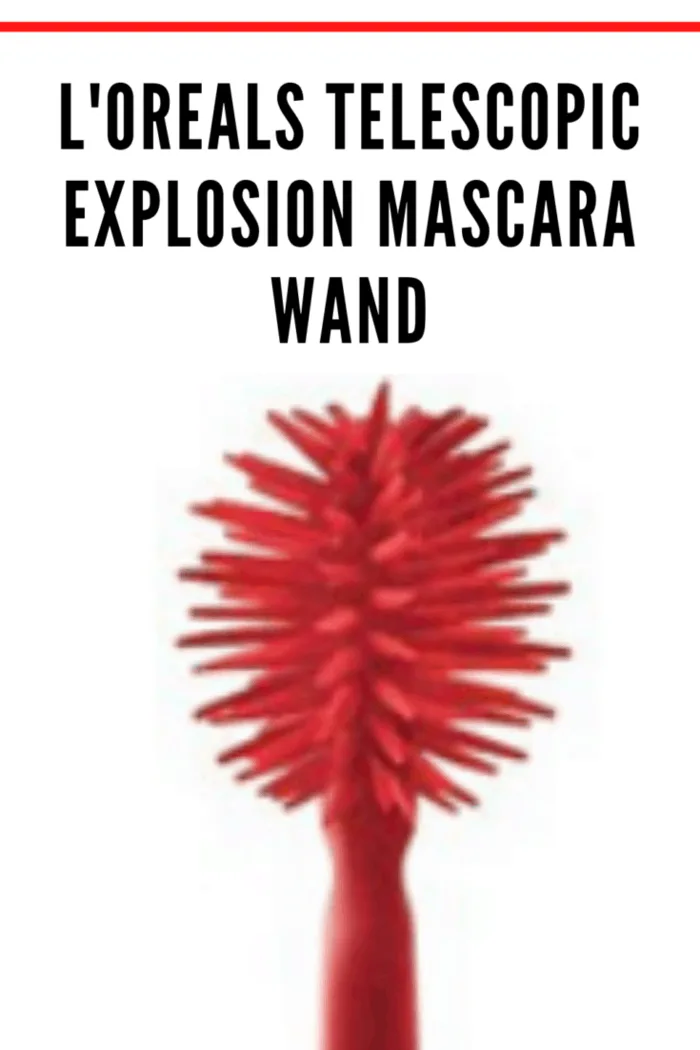 I first tried to apply it the traditional manner (horizontal).
I was not impressed.
This led to clumps and mascara on my face.
The combs are not where they typically are.
Perhaps it due to it being a sphere rather than a straight or curved edge.
Once I tried applying it vertically, this mascara captured every single lash, no matter how tiny.
It also kept leaving a black smudge on my cheek.
My lashes fanned out more than they ever have.
It also lengthened my lashes but did absolutely nothing for volume.
And while my lashes were long, I felt this left my eyelashes resembling squished spiders.
My lashes were clumps.
The end result looked like I was trying to emulate a Simpsons' character.
The formula is nothing amazing, but it's not bad.
Once I learned the dynamics of the sphere rather than a stick it was smooth sailing.
I prefer this mascara for my lower lashes as it gets the tiniest lash, without clumping and doesn't smudge.
I wore it all day and it still looked wonderful!
Due to the small size of the sphere applicator, you'll need to set aside a few more minutes to apply this mascara.
It doesn't cover the full radius of lashes in one sweep of the wand.
That being said, it does lengthen and separate (into 3 or 4 lashes), though it does nothing for volume.
It retails for $7.99 at Target.
I like it.
I don't love it.
I'll keep L'Oreal Telescopic Explosion Mascara in a bin as a backup, but otherwise don't plan to use it again in my regular routine.