There are some of the best couch covers out there that you need to pick. However, if you do not know how to do so, you will buy the wrong piece that will not only be ill-fitting but also wear off pretty quickly.
First, you must know about the couch covers you wish to buy.
Remember, the couch covers do not have the same functionality as simply covering a dirty old couch instead of throwing it away.
Today, the use of these has changed dramatically over the years, and there are a lot of other reasons why people invest on these couch covers.
Even the manufacturers are designing the couch covers, keeping these aspects in mind to add functionality.
The couch covers now come in different designs, colors, and patterns that will add a new meaning to the interior of your living room and blend with any design scheme.
You can use these modern couch covers to transform the look of your living room according to the seasonal changes since you get these covers made from virtually any kind of fabric.
Based on the source, these couch covers can be defined differently, such as loose covers, slipcovers, etc.
Simply put, these covers are the clothing of your furniture.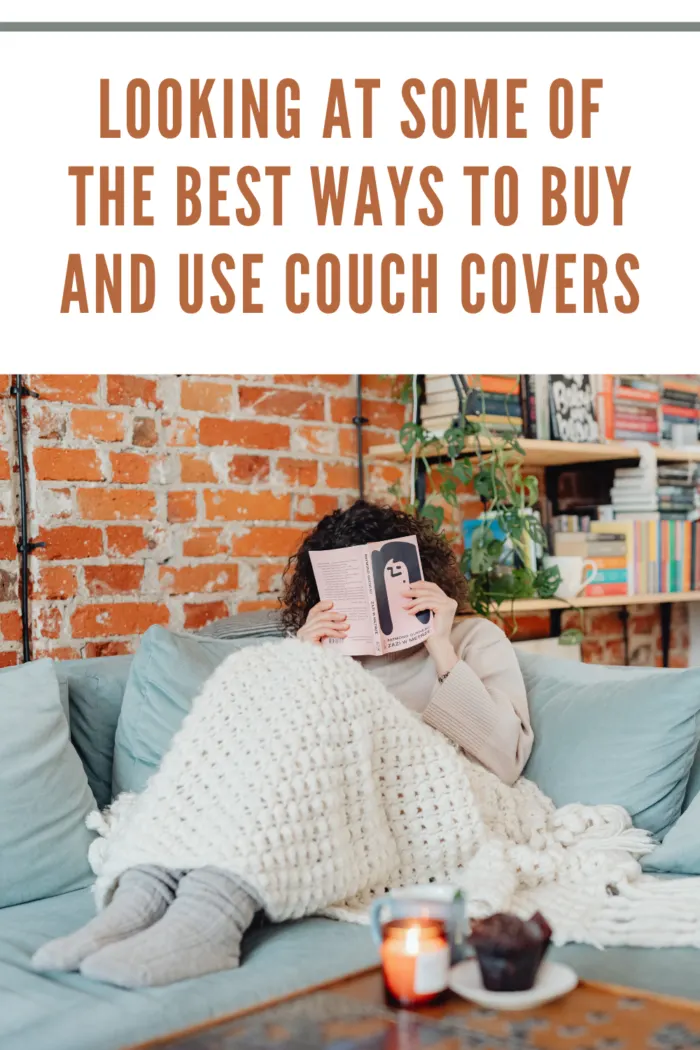 Looking At Some Of The Best Ways To Buy And Use Couch Covers
Buying a cover
You must exercise extreme caution when you buy a cover for your couch.
The first thing you should ensure is that the cover should fit properly on the couch.
For this, you will need to measure your sofa precisely using a tape measure that is flexible and following this process:
Measure the length and width of the sofa from one side to another and from back to front.
Be extra cautious if you have a Chesterfield sofa, as they can damage easily.
Note the highest and widest points, which are the minimum size you must match to find the right cover for your sofa.
You will find that most of the shops will sell couch covers based primarily on the length of the couch, but if you want to have a more customized couch cover, then such accurate measurements will help you a lot.
As for the fabric, color, and style of the cover, you can choose anything you like.
You can choose:
Solid colors (Forbes)
Patterns or prints
Canvas or cotton material
Upscale or casual design.
There are so many to choose from but make sure you consider the traffic and other design elements in your room and choose a cover that will blend seamlessly.
Tips to use
Now that you have bought your couch cover follow these tips to put it on.
Wash these covers and dry them before putting it on.
This will not only remove the irritants but also keep wrinkles to a minimum.
When you put it on, check for the center front tab, arrange it by smoothing and tucking it wherever necessary and tie each corner.