Today's Best Recipe is Lime Coconut Buttermilk Pie.
You know that expression, "Easy as pie?"
It probably originated from buttermilk pie.
The only technique you need is using a whisk.
Buttermilk pie is Southern.
A word of caution here, if the word buttermilk turns you off, it's a ploy to keep this pie all for itself.
Buttermilk pie is a delicate, slightly tangy custard blended with sugar and just enough eggs to set the filling.
That buttermilk?
Well, it's low in fat, making it less rich than your standard custard pie–and the low fat means you can have two slices; right?!
OH, but it's about to get better.
When it comes to the flavor of this pie, you have choices.
This recipe is a lime coconut buttermilk pie.
It tastes a lot like a key lime pie.
Garnish with fresh fruit and a fork!
You can use a store-bought pastry shell or this flaky pastry crust recipe.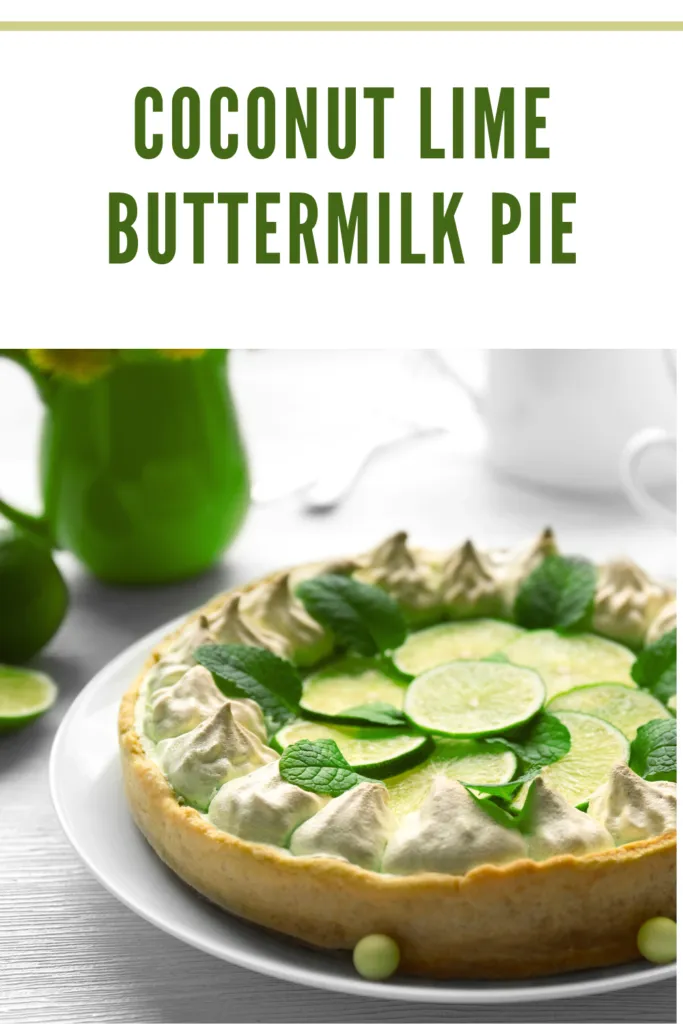 Lime Coconut Buttermilk Pie.
Makes (1) 9-inch pie
Total Time: 1 hour (plus cooling)
Ingredients:
1 1/2 cup sugar
3/4 cup sweetened shredded coconut
1/2 cup buttermilk
1/2 cup unsweetened coconut milk
1 Tablespoon all-purpose flour
2 eggs
2 egg yolks
1/2 teaspoon vanilla extract
1 lime, juiced and zested
1/4 teaspoon salt
9-inch unbaked pie shell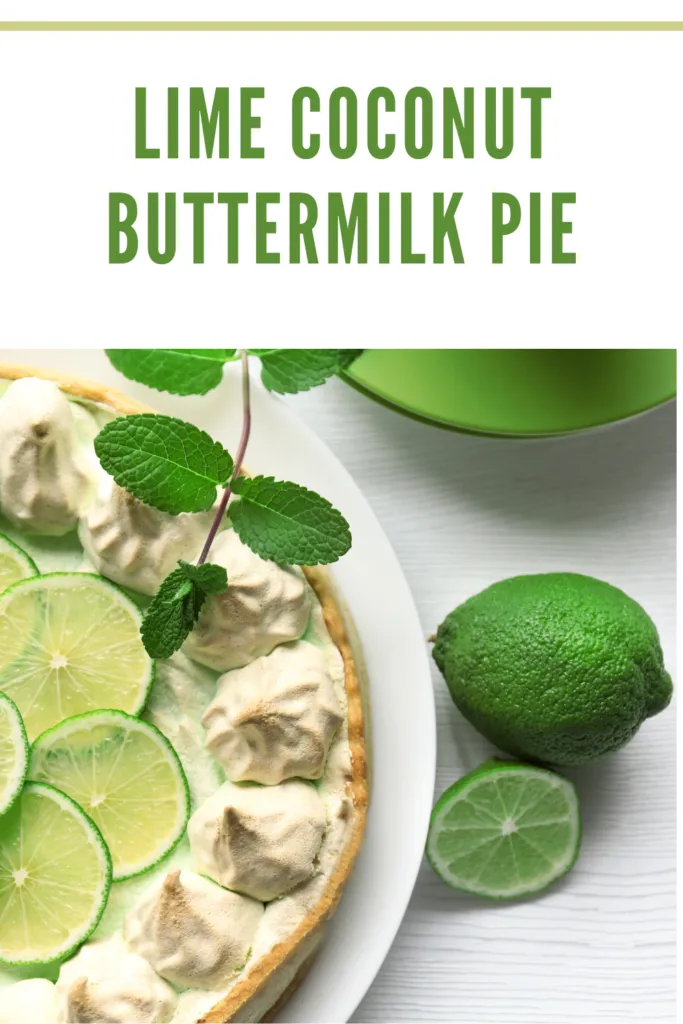 How to Make Coconut Lime Buttermilk Pie:
Set oven rack to center and preheat oven to 350 degrees
In a large bowl, whisk all ingredients together.
Pour mixture into pie shell and place on a baking sheet in preheated oven.
Bake for 40-50 minutes or until the filling is jiggly but set.
Remove the pie from the oven and cool it to room temperature.
Place in refrigerator if not serving right away.
If placed in the refrigerator, remove the pie 15 minutes before serving.