Religion. For many it is something that we are born into and brought up with, for others, the journey is one of self-discovery. Chicken Soup for the Soul releases Finding My Faith in 101 Inspirational stories about Life, Belief and Spiritual Renewal. It's a story about people whose life is comforted by religion, by faith. It's story after story about a sense of comfort, security and peace of mind.


Faith is not something I question, but sometimes direction seems a little in need of a compass, reading this book touched me and rekindled my faith. I loved the diversity of the stories Jewish, Christian, it's all here. Stories of strength, fortitude and finding one's way back into the fold.
It is no secret I love the Chicken Soup books. They are inspirational, and heart warming, and helpful in so many ways. This edition of the Chicken Soup for the Soul books, Finding My Faith is 101 Inspirational stories of people's life, beliefs and how they found their spiritual renewal.
This is a book that is a good read when you're feeling life is balanced. It is a great read when facing troubling times. It's a book to pull out when faith waivers or just when you want to connect with the truth you have inside.
Chicken Soup for the Soul continues to deliver with well written stories from a page or two to many. Each story will touch someone differently. Many in Finding My Faith, touched me.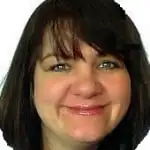 Julee is a quirky, dorky, North Carolina Transplant with an appetite to taste the world, meets its desserts and blog about them. When she's not behind the computer you can find her playing with her family, reading a good book, being a Bon Jovi fangirl and celebrating the little things.
Disclosure of Material Connection: I received one or more of the products or services mentioned above for free in the hope that I would mention it on my blog. Regardless, I only recommend products or services I use personally and believe will be good for my readers. I am disclosing this in accordance with the Federal Trade Commission's 16 CFR, Part 255: "Guides Concerning the Use of Endorsements and Testimonials in Advertising.".Julee Morrison