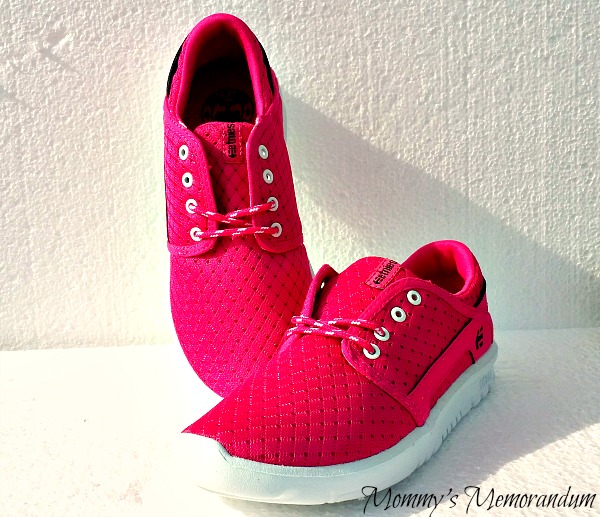 My kiddos hit the ground running and they require shoes that can keep up with what they demand. We were recently sent the new
etnies
Kids Scout shoe and it's unlike any other shoe my kiddos have owned. Sure, it's fashionable, available in four hot colors:
Black, Pink/White, Red/Black and Navy/Orange, $44.99, is now available in select retailers across the U.S and available on
etnies.com
. These shoes go beyond the aesthetics and offers some soul for the pavement.
Out of the box, we were stunned by how lightweight and flexible the etnies Scout is. It is almost weightless and so flexible. It took us a few minutes of "oooh" and "aaah", as well as bending, tossing and flexing before we realized the shoe should be worn.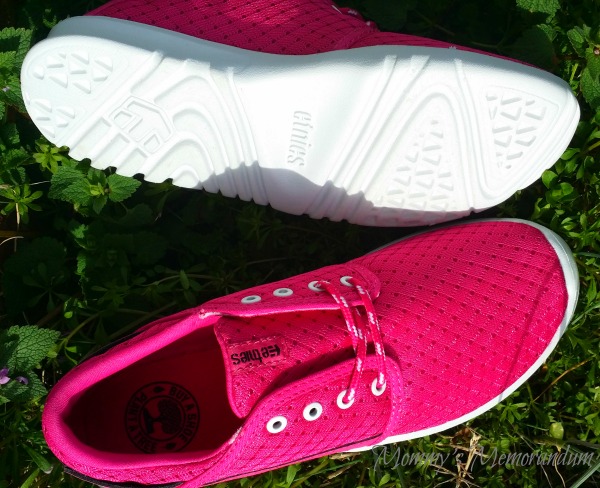 The combination of breathability, STI Evolution Foam™ midsole and the Ortholite outsole, which features a patented salt-based antimicrobial that fights against fungus, bacteria and odor, makes this shoe perfect for any pair of feet!
My kiddos absolutley love the comfort of the etnies Scout. My children are like night and day…one loves the outdoors and skateboarding, the other enjoy leisurely comfort, strolling the grass looking at dandelions and sitting on the porch. None of my children like socks and etnies has me covered. The mesh allows breathing so I don't have to keep febreeze by the door so the stank doesn't move us out!
Know what else I love about etnies Scouts? The shoe's heel support. It has an elastic that allows flexibility but that's not what I adore about these shoes…the heel support can be pushed down and worn like sandals! Yeah! I'm diggin' this feature!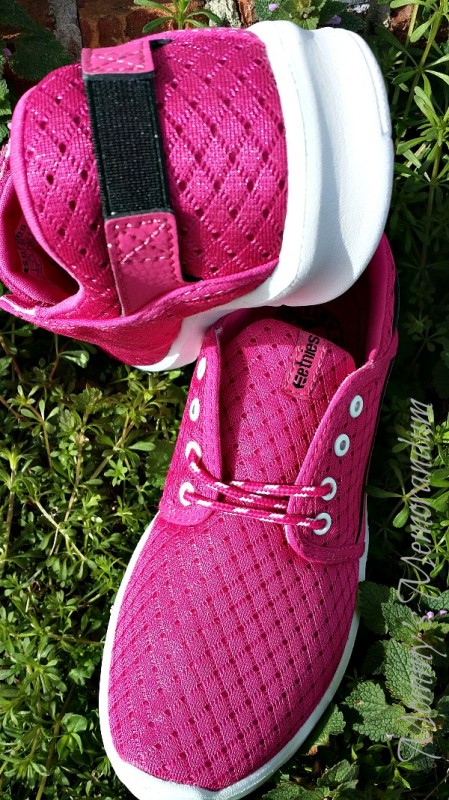 While these shoes are getting rave reviews from my children and I'm loving the no socks required, no stink and the heel, there's a side of etnies that really gives back. Etnies use a sustainable, no-waste molding process. It's a new addition to etnies'
Buy A Shoe Plant A Tree
(BASPAT) initiative. For every pair of Scouts sold, a tree is planted with the Trees for The Future Foundation in Brazil. etnies' BASPAT reforestation program helps kids see that their happy feet means a happy forest. For more info, visit:
etnies.com/buyashoeplantatree
.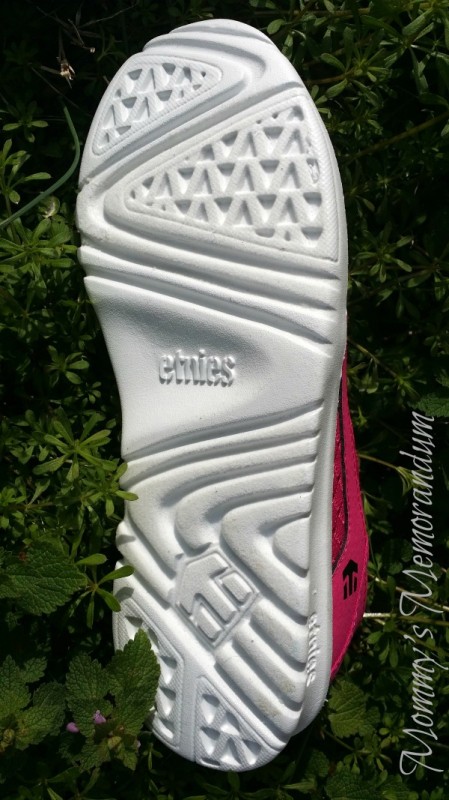 These shoes are amazing. They hug my daughter's fragile, thin heel without sliding. They are durable and fashionable. Miss M wears hers with jeans and with her leggings. She loves the bright color and not one night has she complained about tired feet or sore legs.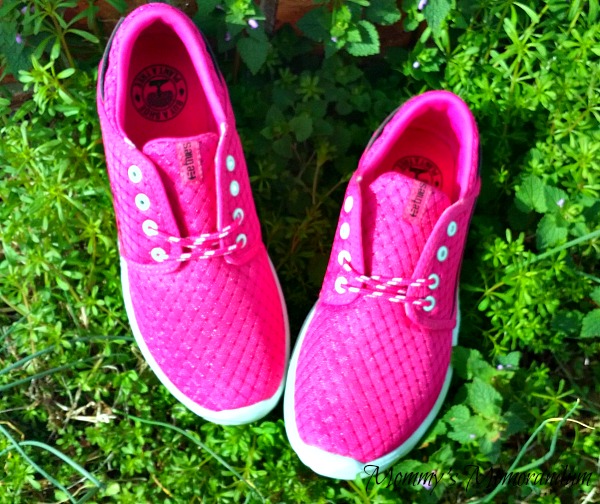 About etnies:
Established in 1986, etnies is the first skateboarder-owned and operated global action sports footwear and apparel company. etnies not only pushed the envelope by creating the first pro model skate shoe, but it pioneered technological advances and changed the face of skateboard footwear forever. Today, etnies' vision, led by owner and skateboarder Pierre-André Senizergues, is to remain the leading action sports company committed to creating innovative products that provide the most style, comfort and protection possible. etnies stays true to its roots by sponsoring world class skateboarding, surfing, snowboarding, moto x, BMX and auto teams and continues its dedication by giving back to each of these communities. For additional information, visit
etnies.com
.