For many of us, cleaning the bathroom is our least favorite chore.
Other than being icky to clean, the bathroom can get dirty pretty quickly, even if only one person is using it.
Don't want to scrub your toilet and clean the shower so frequently?
Here are some good bathroom habits that you should adopt right away:
Don't put these things down your drain
Many drain-cleaning services in Salt Lake City handle all sorts of clogs.
However, recurring drain blockage is not good for your plumbing (nor your patience).
Hence, whether it is the shower drain or the bathroom sink, here are some of the things that you should never wash down the drain:
Any type of oil or grease
Makeup
Lotions or creams
Paper towels
Solvents
Baby powder
Not only can these products accumulate in your drain and cause a clog, but they can also make it harder for you to clean the drain efficiently.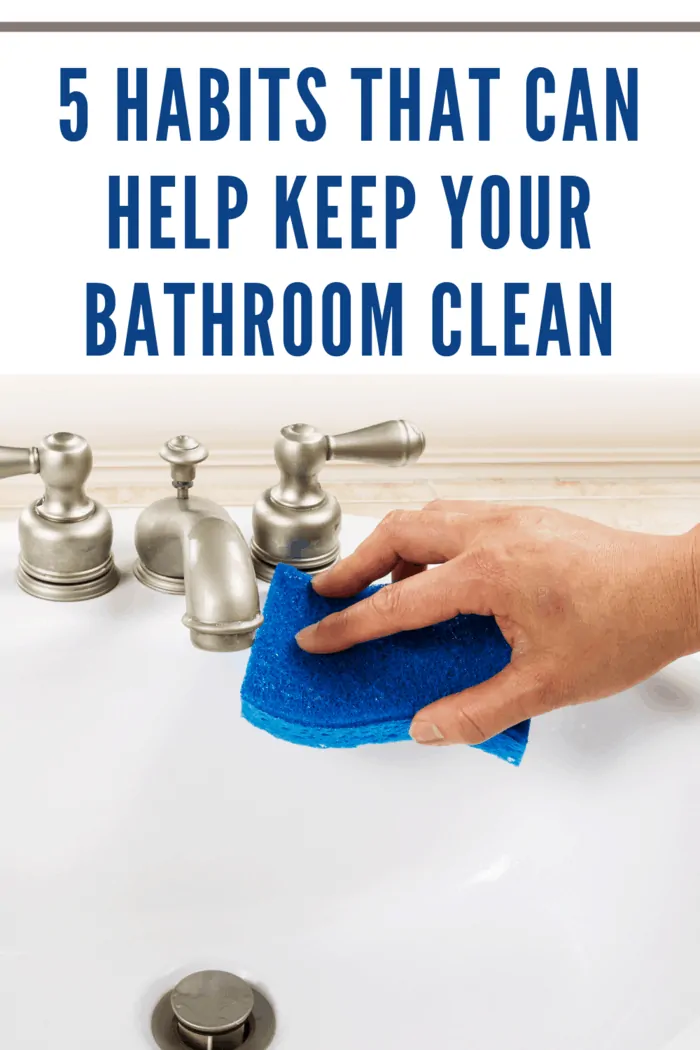 Flush the toilet with the lid down
Every time you flush a toilet with the lid up, tiny droplets of water can end up everywhere within a few feet.
Nasty, right? Well, these droplets harbor all sorts of germs that can transfer to your towels, toothbrushes, toiletries, and just about anything that is near your toilet.
If you want to avoid this, make it a habit to flush the toilet with the lid down.
Wipe the shower walls after every use
It's better to spend a few minutes wiping down the shower walls after each use than to spend hours scrubbing them to get rid of grime and water stains.
Apart from ensuring that your shower won't accumulate moisture (which can also cause mold), adopting this habit allows you to enjoy a clean shower every time you walk in.
Brush your teeth facing the sink
If you brush your teeth with your head facing forward instead of towards the sink, you'll likely see small toothpaste stains on the mirror all the time.
Toothpaste stains are gross because they contain saliva, and you don't want to look at them every time you look in the mirror.
Hence, brushing your teeth while your head is facing the sink is the best way to prevent toothpaste bubbles from ending up anywhere else.
Similarly, make it a habit to spit out the toothpaste while leaning your head low, so it doesn't spatter all over the counter.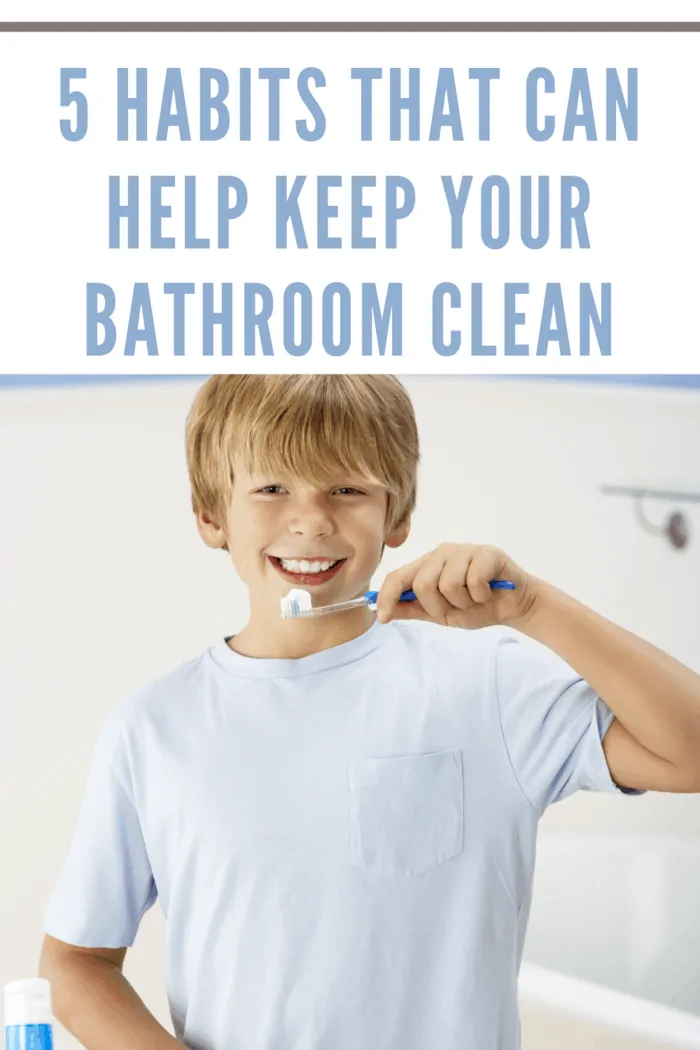 Do little chores every day
Don't want to spend half a day cleaning up a disastrous bathroom?
Spend a few minutes every day doing these little chores instead:
Wipe down the counter and sink before going to bed
Empty the clothes hamper
Scrub the toilet with baking soda for a minute or two
Spray the shower walls with water to get rid of soap scum
Empty the trash can
Wipe the floor dry
If cleaning the bathroom is your least favorite in the household, these habits can help you keep your bathroom clean and minimize the number of chores that you need to do.
More importantly, adopting these habits keeps your bathroom hygienic, thus protecting you from any harmful viruses or bacteria lurking in the corners.