We received an IVI 3D Play Carpet in exchange for this post. All opinions and my love for creative play remain my own.
Remember what life was like before electronics? We played with toys on the floor and used our imagination! Get children to step away from their tablets and play with toys again using these really neat IVI 3D Play Carpets.
What if your child's room decor morphed into playtime. IVI Play Rugs takes a top-down view of the world with incredibly detailed aerial townscapes brought to life by the plush 3D pile. It is decor meets playtime, meets racetrack, meets dollhouse.
You read it right. Two new designs have been released. Time to rev up those matchbox engines to take on the IVI Play Rugs Mini City (from $159.95), with loads of roads to zip and zoom around and a dock, an airport, and parklands for your figurines to explore.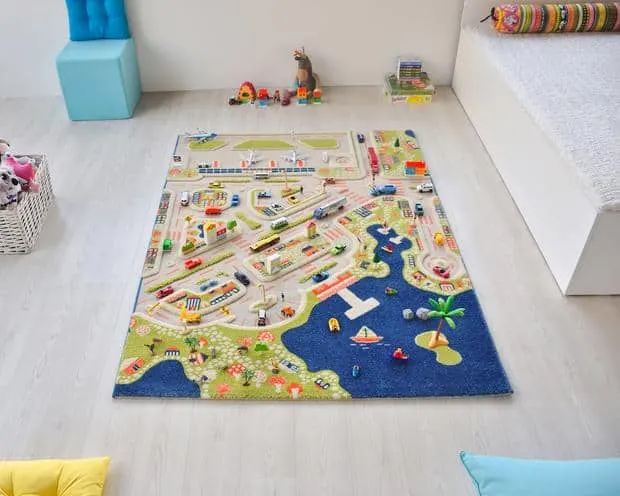 Invite all your friends over with the Doll House rug (from $74.95): everything you dreamed of for your poolside house, there's plenty of room for your dolls to stretch out on. The interior rooms are all ready for tiny inhabitants – add a few accessories for an instant dolly dream pad.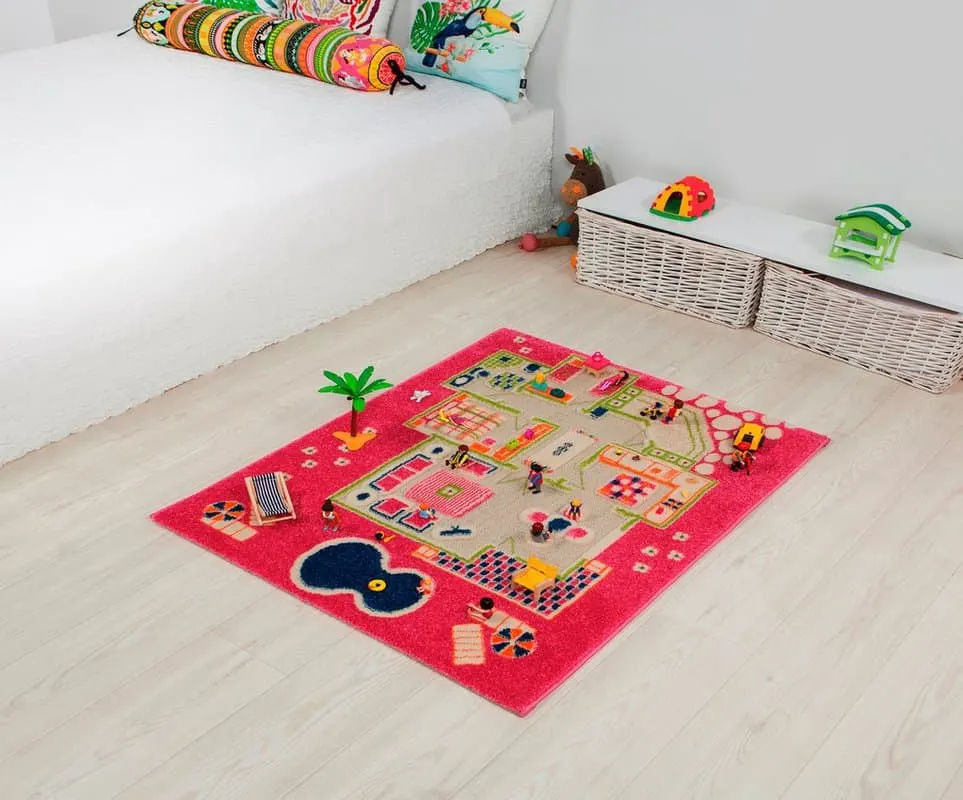 My girls spent a lot of time playing with wooden dollhouses. I loved that they used their imagination and everyone could play together.
We just learned about IVI 3D Play Rugs, which, unlike conventional flat playmats, have a unique raised element to their designs. Where was this when MacKenzie was a wee-one?
We received the small IVI 3D Pink Doll House Play Rug for review. I was genuinely excited to see how it looked and when we unrolled it, I was in awe of how amazing it felt like a rug!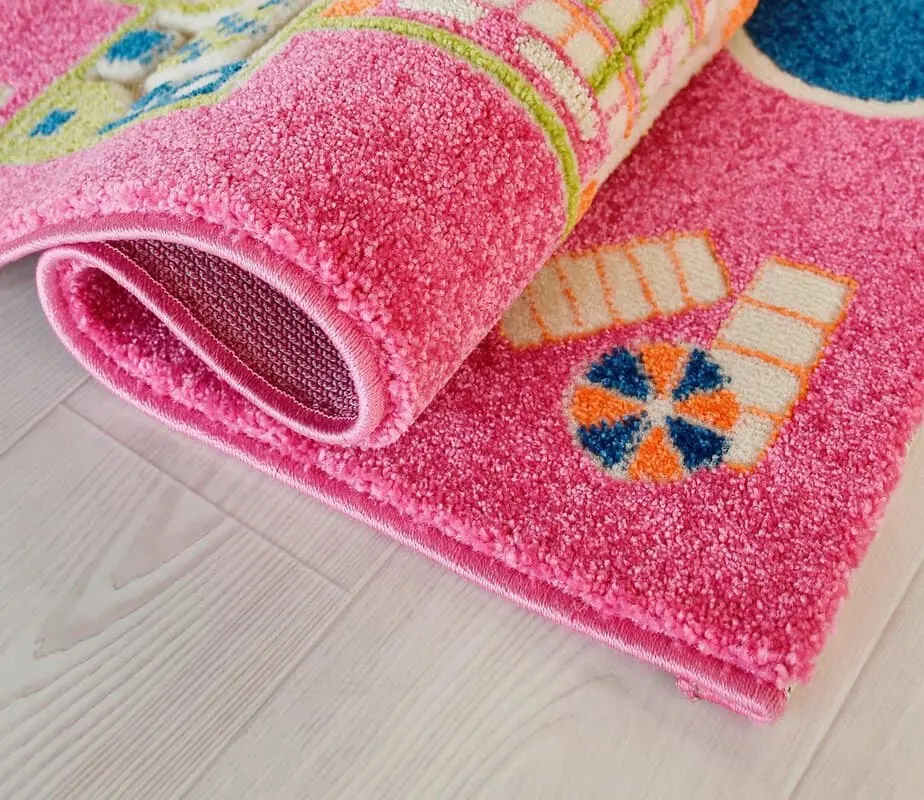 It was surprisingly lightweight for a rug. This sort of worried me. I like thick rugs. There was nothing to worry about. The lightweight and compactness of this rug are my favorite features! It can be rolled up and put away without effort, even by a small child.
Once I removed the storage bag and rolled that baby out – I audibly gasped. Holy wow! The pile is thick and fluffy. The "flat areas" are sturdy, with no fluff or gaps that would "catch" on a toy. The layout is fun and traditional.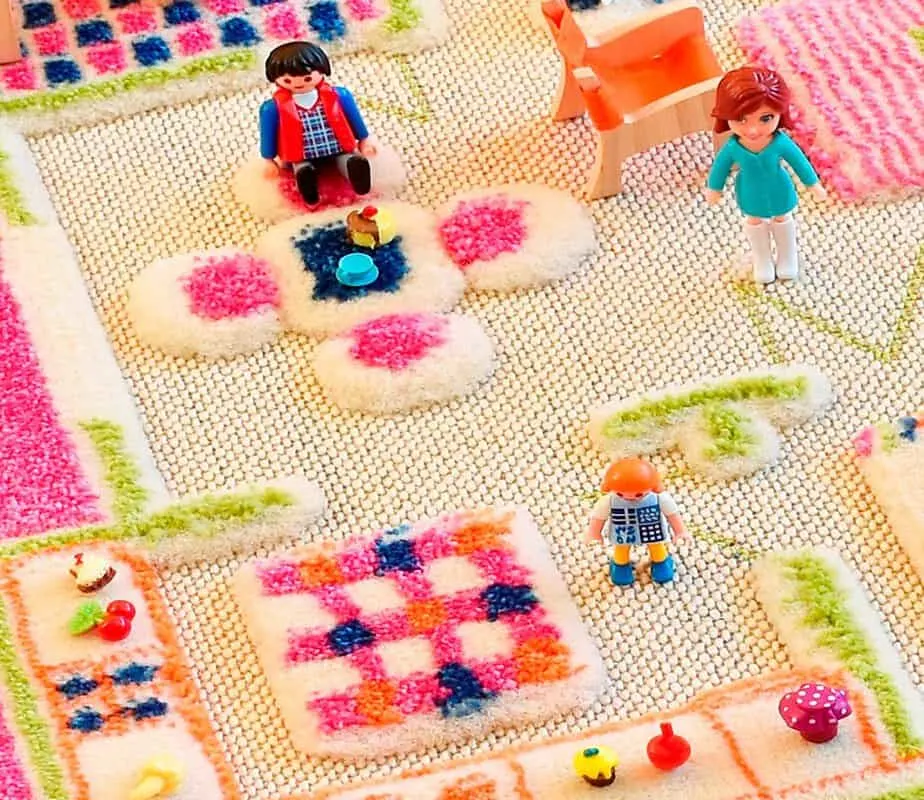 The rug is stand-alone. Meaning it doesn't come with accessories. I think this is great because a child can choose what to play with on the rug. Over Thanksgiving, my niece shared that she likes to play with her animal toys in the dollhouse.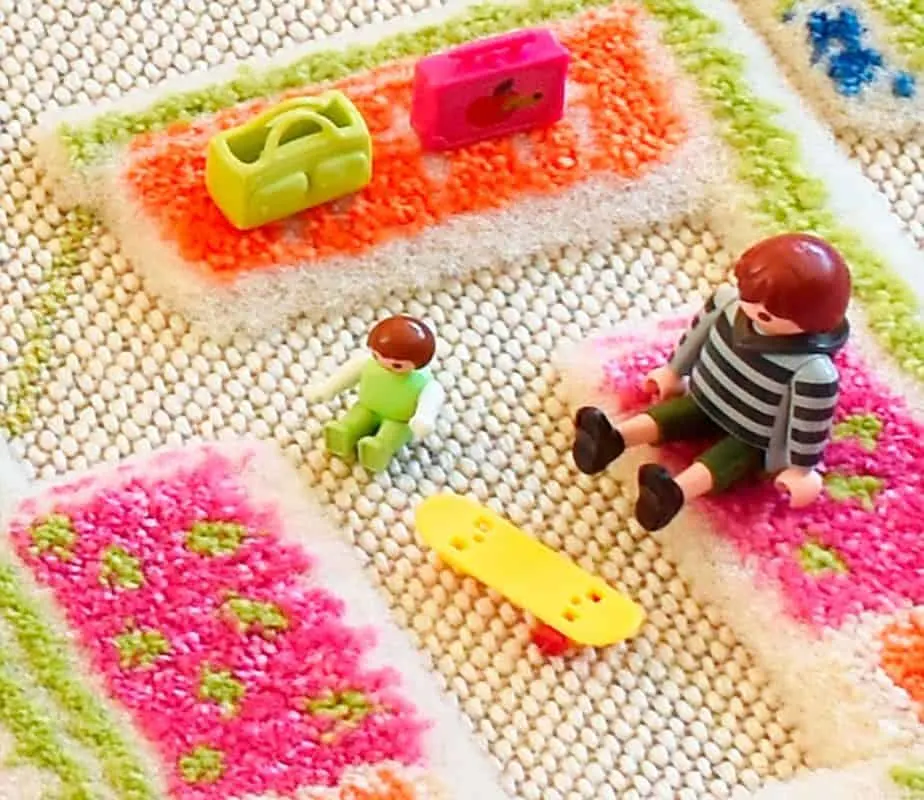 This rug is unique and of high quality. It encourages imaginative play. It is beautiful as a rug or play area.
I think it raises the bar for playtime and offers a ready-to-play space for children.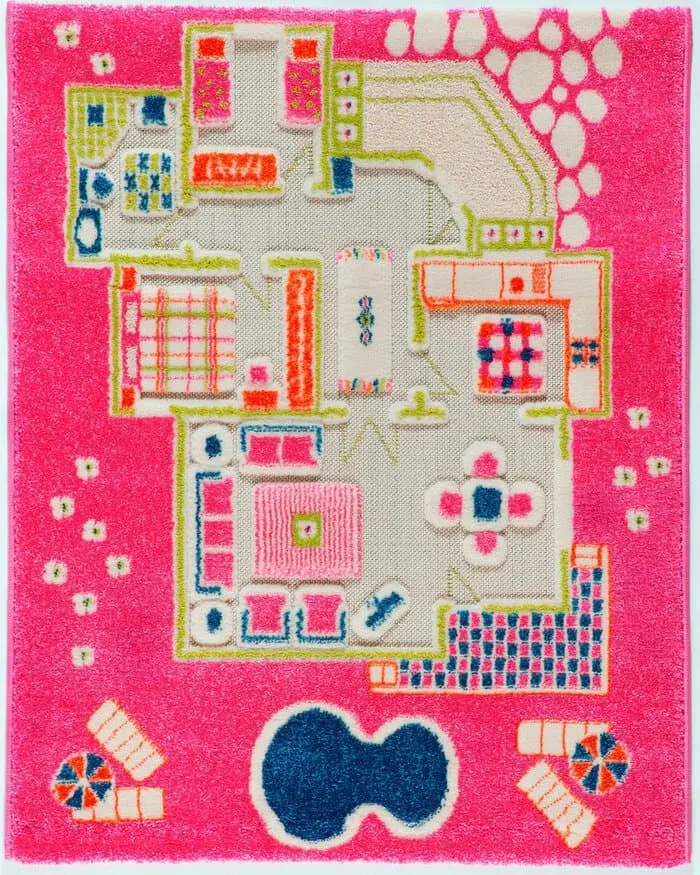 IVI 3D Play Carpets are designed to stimulate and encourage play in a creative, entertaining, and interactive way with room for friends and siblings to join in. IVI 3D Play Carpets will get little imagination buzzing with its unique, raised detailing. The three-dimensional quality provides a beautiful tactile range of textures and loads of fun. Children of all ages can add their toys and play! IVI 3D Play Carpets are perfect for decorating a nursery floor or jazzing up a playroom.
IVI 3D Play Carpets have a variety of themes, including flowers, sports, animals, and more. Mini City, Playhouse Pink, Traffic, Farm, and Twin Houses are bestsellers. Toys not included.
IVI rugs are hypo-allergenic, anti-static, stain-resistant, and made using non-toxic dyes and fabrics. Sizes range from XS to XL; $89.95 and up; sold on Amazon and https://iviworld.com.
It's a rug that will give your child play space and help keep a mess-free house even with small children.