Are you planning to propose to your significant other in the near future? If so, you are likely dealing with a number of concerns. Most professionals recommend that you save the equivalent of two months of your salary is able to afford a decent engagement ring (and any associated gemstones).
However, some times in the year might be better than others regarding when a ring should be bought?
You may be surprised to learn the answer to this question.
Let us take a look at why a bit of foresight could be able to save you time and a significant amount of money.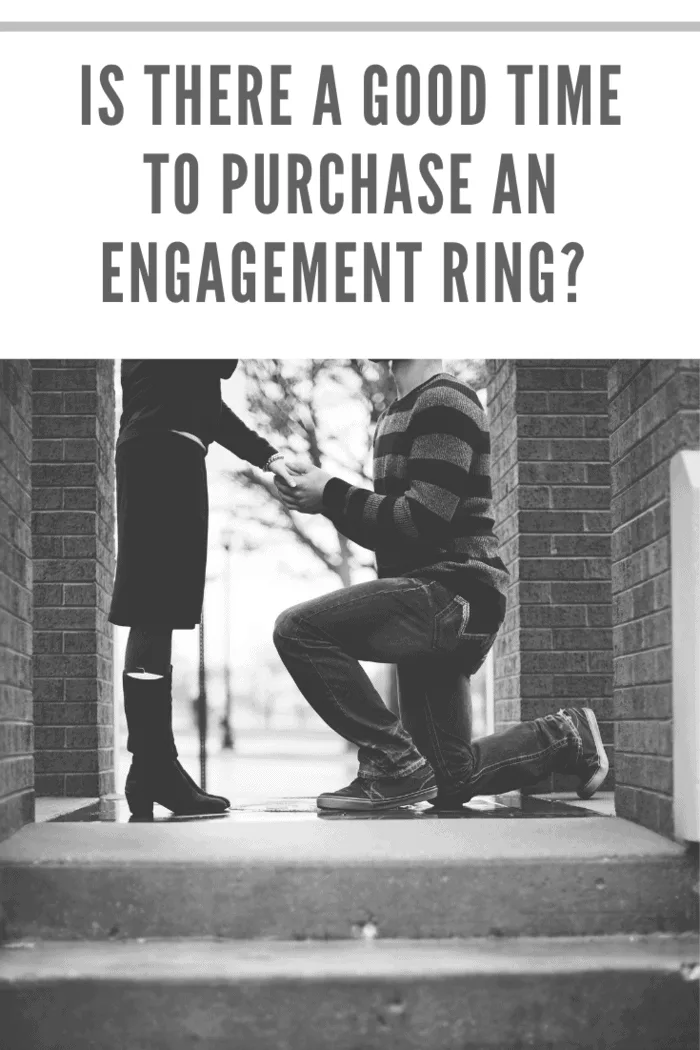 The Strange Relationship Between Supply and Demand
All of us are aware of the basic principle of supply and demand.
Normally, the price of a specific product or service will rise with an increase in demand. Interestingly enough, this is normally not the case with engagement rings.
Jewelers and dealers are instead eager to cater to the needs of a large audience.
As a result, they will often offer significant discounts when compared to times of the year associated with lower demand.
Here are some examples of when engagement rings can be slightly more affordable:
• Cyber Monday and Black Friday.
• Immediately before and after Christmas.
• After Valentine's day and during the early months of spring.
Having said this, it is also wise to stay away from vendors offering engagement rings at massively reduced prices (generally between 25 and 50 percent).
This is normally a sign of low-quality rings.
Take Advantage of the Quieter Times of the Year
Although the observations involving supply and demand mentioned above are important to remember, there are still other times when a slower season may prompt prices to fall.
The months of September and October are slightly quieter than others, as most consumers are waiting for the holiday season to arrive before making any substantial purposes.
So, it could be wise to look at the available offers to appreciate your options.
A Bit of a Loaded Question
Still, some professional jewelers claim that the time of the year is less important than the money that you can afford to spend.
This is particularly the case when referring to an engagement ring with a high-quality diamond.
As demand for diamonds rarely wanes, a handful of professionals instead recommend that you base the ultimate decision off of your unique circumstances as well as when you ultimately decide to propose.
Therefore, we can see many variables to consider if you hope to make an informed decision.
Of course, you can always see more engagement ring advice by visiting whiteflash.com.
The bottom line is that personal preferences are just as important as any seasonal variations that may exist.
It is wise to compare and contrast different engagement rings and their associated prices to get a better idea of the choices and styles at your disposal.