Let's be real here and talk about the dirty job of cleaning. If you have children, you're spending a lot of time trying to keep your home in order while the kiddos are spending a lot of time in lands of imagination and creation stations. Cleaning takes time–time away from things you really want to be doing.
What if I told you there's a way to buy back that time? What if I told you that you'll never have to vacuum again? It's all true. Meet the iRobot® Roomba® 870.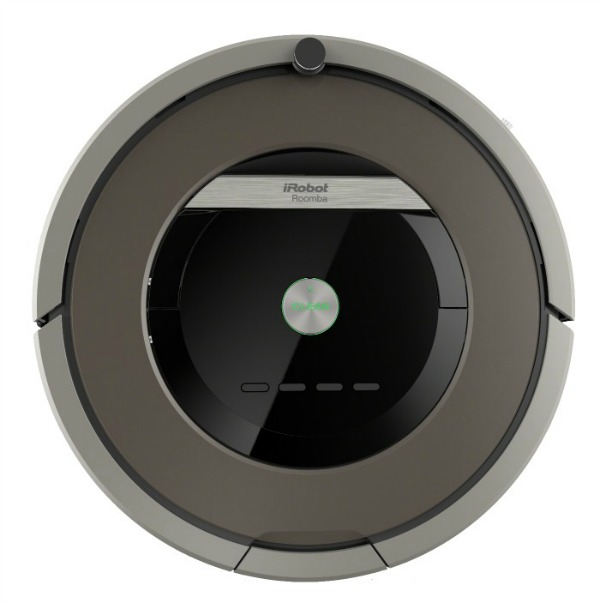 Technology is amazing. Robots are insanely awesome. iRobot Roomba is my bestie! I can literally vacuum while I'm out having a blast, playing with my kiddos, at work, sleeping, watching television, making dinner, at the movies, anytime, no matter where I am!
I can simply press the "CLEAN" button and iRobot Roomba does a little jingle, backs out of the charging home base and gets cleaning!
The iRobot Roomba works on my tile: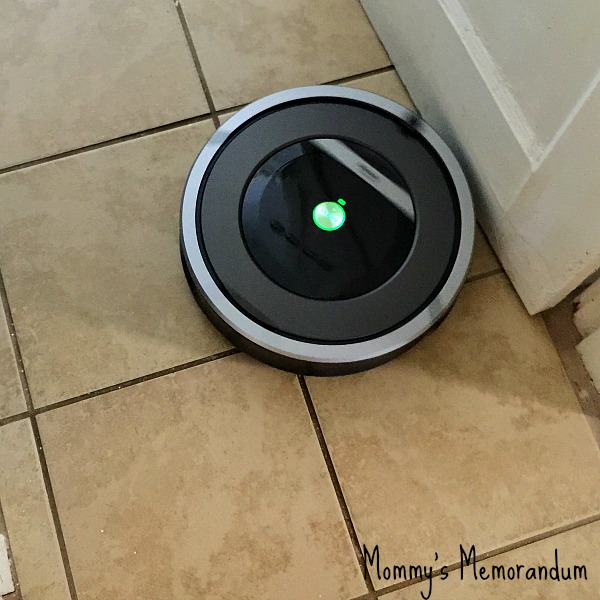 iRobot Roomba can transition to carpet, including rugs: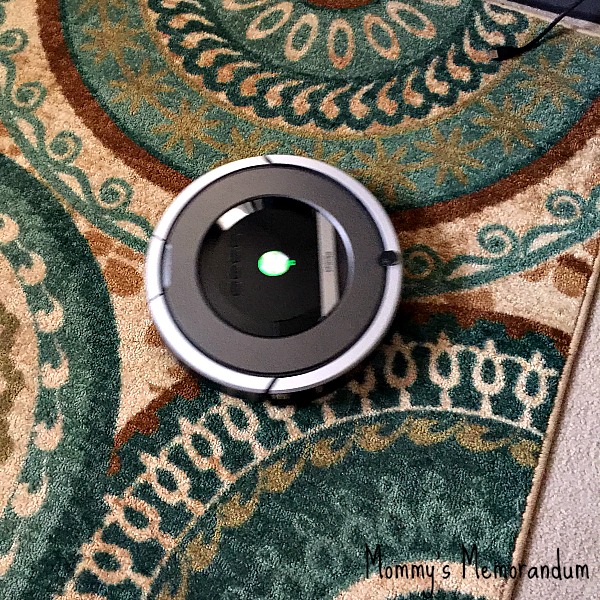 And thanks to the AeroForce™ Performance Cleaning System, the most powerful vacuuming system yet delivering 5x the suction and removes up to 50% more dirt, dust, hair and debris than my traditional vacuum.
It transitions easily from one height to the next: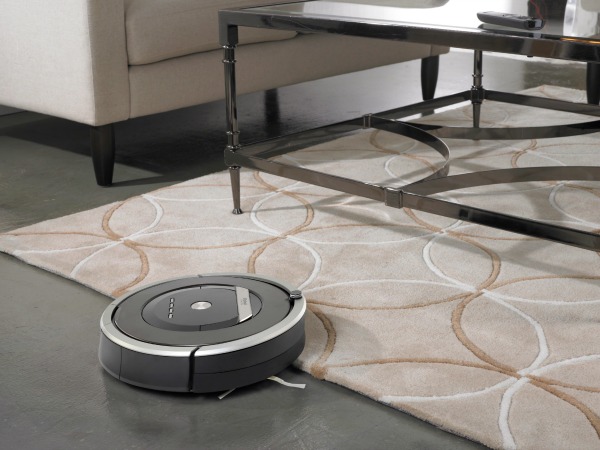 I can schedule iRobot Roomba to clean every day of the week at a time that's convenient for us. I set mine for while I am at work, and every night I return to find iRobot Roomba in the home base, recharged. That's right, there's no need to hunt Roomba down– it automatically returns to its Home Base® to recharge between cleanings.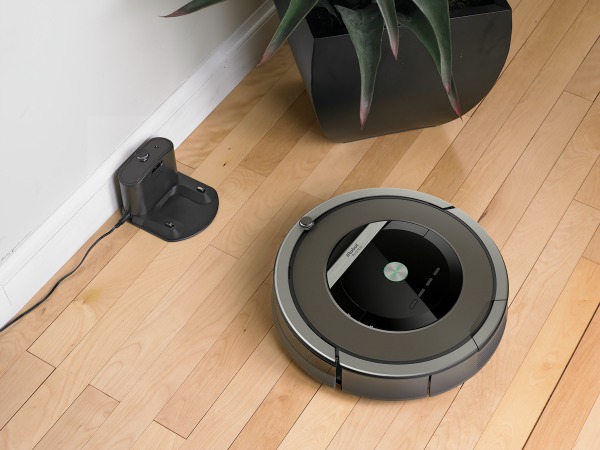 The cleaning is awesome, even leaving vacuum tracks, which I LOVE by the way!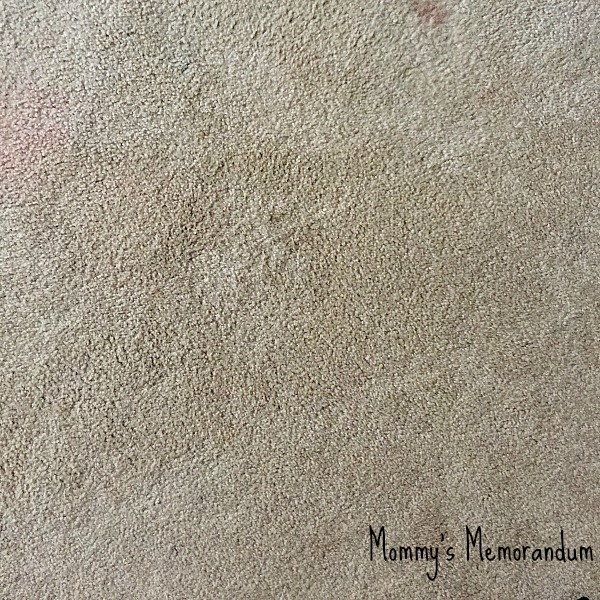 It's so easy, iRobot Roomba even has a Bin Full indicator light that lets you know when to empty it.
So it's about to get gross here, and I apologize. I really do.
When my iRobot Roomba arrived, it required 24 hours of charging. While it was charging, I thoroughly vacuumed and swept my home. I even move furniture! I thought I'd done a stand-up job.
The next day, with the iRobot Roomba charged, I pressed "CLEAN" and it did it's thing.
I opened the bin where it collects the dust and dirt and saw this: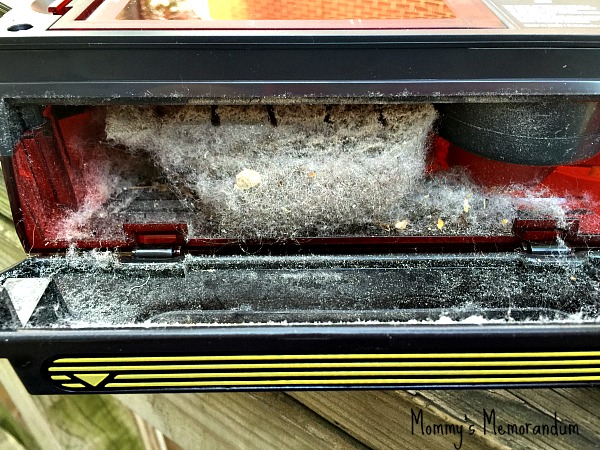 Hmm…I pulled it out and, what I thought was "a little" was this much!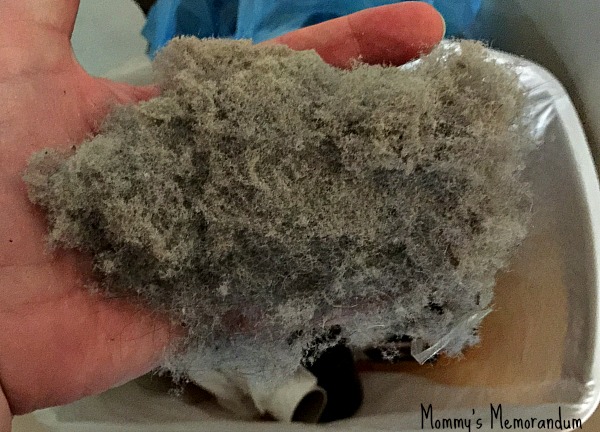 How did my vacuum not get this dirt?
My traditional vacuum is now in time out. It's now been in my hall closet for a week, while iRobot Roomba is doing its thing, making my carpet and floors look and feel amazing!
PLUS, iRobot Roomba is smart, I don't have to worry about iRobot Roomba falling down stairs, it comes equipped with iAdapt® Responsive Navigation Technology that can sense drop offs, so it can clean where it's supposed to and not go tumbling down stairs!
My house is very small and my couch is heavy, iRobot Roomba can get under my couch without effort, cleaning carpet that use to just collect dust bunnies until I felt like struggling with the couch! Roomba's slim profile lets it clean under furniture, including beds, skirted furniture, tables and cabinetry while the spinning side brush grabs dirt and debris from tough places like wall edges and corners.
iRobot Roomba also will clean only the room I want thanks to two virtual wall barriers that are easy to set up and won't let iRobt Roomba pass through.
iRobot® XLife™ Extended Life Battery provides double the battery cycles so I feel confident it is going to keep going.
And with Spring here, and iRobot Roomba 870 is taking care of our allergies with its large HEPA filter, keeping dust, dander and allergens out of the air, giving us the ability to breathe easy.
No more cleaning brushes! Tangle-free AeroForce™ Extractors are virtually maintenance free, making it even easier for Roomba to tackle daily dirt build-up and leave more time for you to enjoy your day.
I love the iRobot Roomba 870. It's like the Cher song, "If I could Turn Back Time" is happening. Think about this: let's say that I vacuum one hour every week. It's feasible. With iRobot Roomba doing the work now, I just got back 52 hours of my life to do what I want to do!
Head to Best Buy to try iRobot Roomba 870 out for yourself and learn more about all of the iRobot products available at Best Buy.
The reviewer has been compensated in the form of a Best Buy Gift Card and/or received the product/service at a reduced price or for free.