Installing a television seems like an effortless task, but it is not. It can be a simple installation when somebody has called upon the best TV mounting service. Other than that, it will be a hard nut to crack. The following tips are some essential solutions and tricks for installing a television.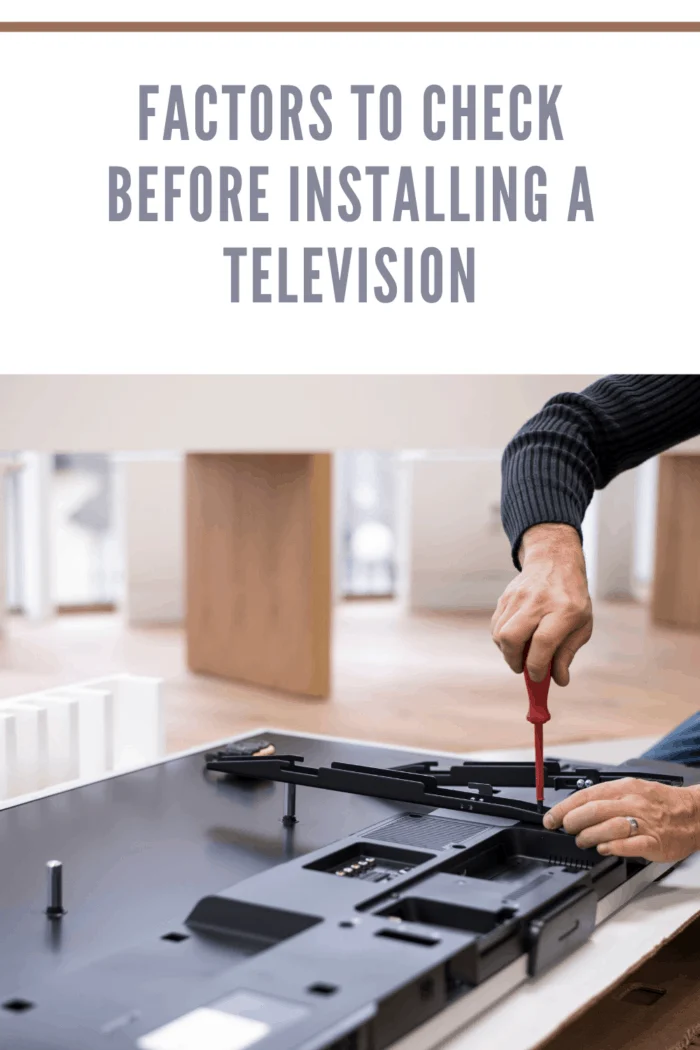 Check the area first.
The experts at Eagle TV Mounting explain you cannot place your television anywhere you want.
Find the best place for it; the ideal site to fix a television is the center of a wall.
One more thing to consider is the angle of the television.
Placing a flat-screen TV at a height can help, but a table or TV trolley can work for a curved screen.
The wires and electricity connection
A secure power connection is essential to run the television.
Using leads when you have kids around can be a bit risky.
It is better to have a closed socket near the tv.
Before installing the television, try checking the type of socket required to make it functional.
It can be a three-pin switch for advanced televisions, while the regular television may come with a two-pin switch.
Changing the socket board of a nearby socket can help if there is no other switchboard.
Set the external antenna
It is necessary to connect your television with an external antenna.
To watch some great content on the television, there are two options for the external antenna, either do it yourself or call some of the best tv installation services.
You must follow a few tips and suggestions to install the antenna correctly.
Set a budget
After buying a television for $200-$400, no one wants to spend $200 again on installation.
It is better to consider all the available options to save some bucks.
Call all the service providers and compare the budgets.
One more thing a wise person should do is check the value of money.
What are the services being offered? Installing a television involves a lot of other benefits as well.
The warranty
What if the tv is not fixed properly and is hanging on the wall?
Or the cable connection is not fine, and the external antenna not working?
It is to get a service with a warranty to avoid any risks.
A warranty for a year or two is regular.
Some companies will only give a few months, but it can go fine if they are trustworthy.
The right tools
Several tools are required to install a television.
Before starting, one must ensure that all the essential tools are around.
Similarly, getting an intelligent person will always check if the installers are coming with proper preparation in the case of service.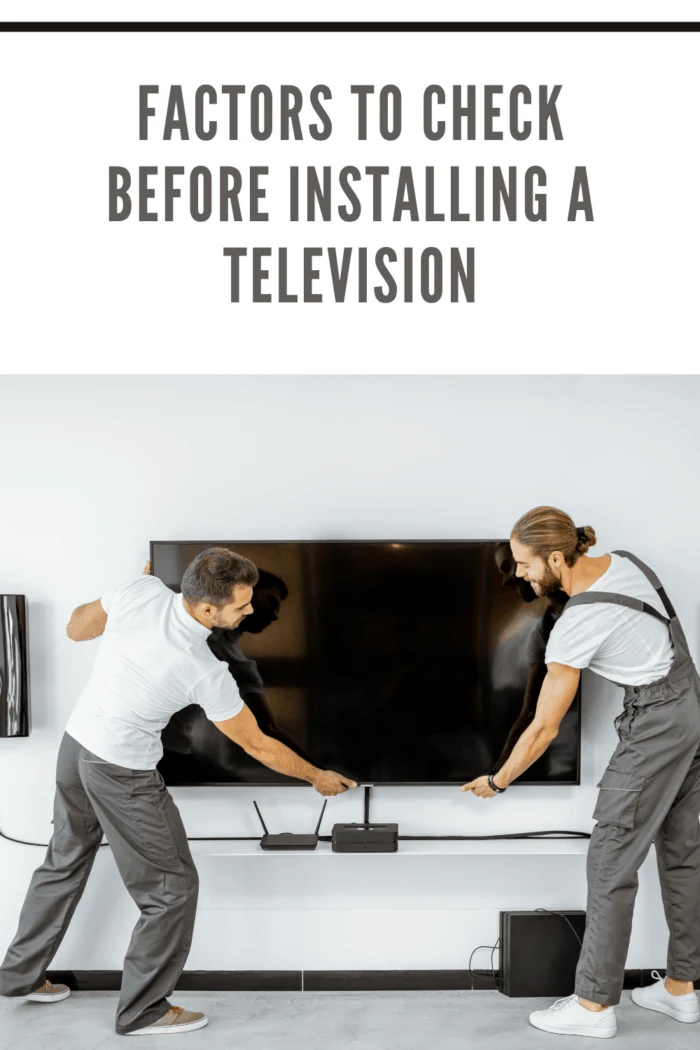 Ask for help
To install a television, people can go for two types of help.
One is calling upon all the family members to assist, second to watch tutorials.
In case somebody knows nothing about installing a television, it is better to rely on professionals and tutorials.