The exterior of your home is the first impression that guests and passers-by will have, so it's essential to ensure it's attractive and well-maintained. A National Association of Home Builders study found that the most critical factor in a home's overall appearance is its facade.
However, there are many reasons why people fail to keep their home's facades looking good. The cost of improvements, lack of time and skills, and a fear of change can all be factors. Still, it might be time to make some improvements because the look of your home facade can affect the value of your home.
Here are a few tips for improving your home's facade and how they can contribute to the value of your property.
Exterior Paint Update
The color of your home's exterior can significantly impact its overall appearance. A fresh coat of paint can make it look new again, and if you choose a popular color or style, it can also add to the value of your home.
A study by the National Association of Realtors found that homes with light-colored exteriors sell for $5,400 more than those with darker surfaces. And according to the same study, homes with a neutral exterior color sell for an average of $2,000 more than homes with a bold exterior color.
Light colors or neutrals are always safe if you're thinking about painting your home's exterior. You can also perform it yourself, as long as you have the right supplies and know how to prepare your home's surface.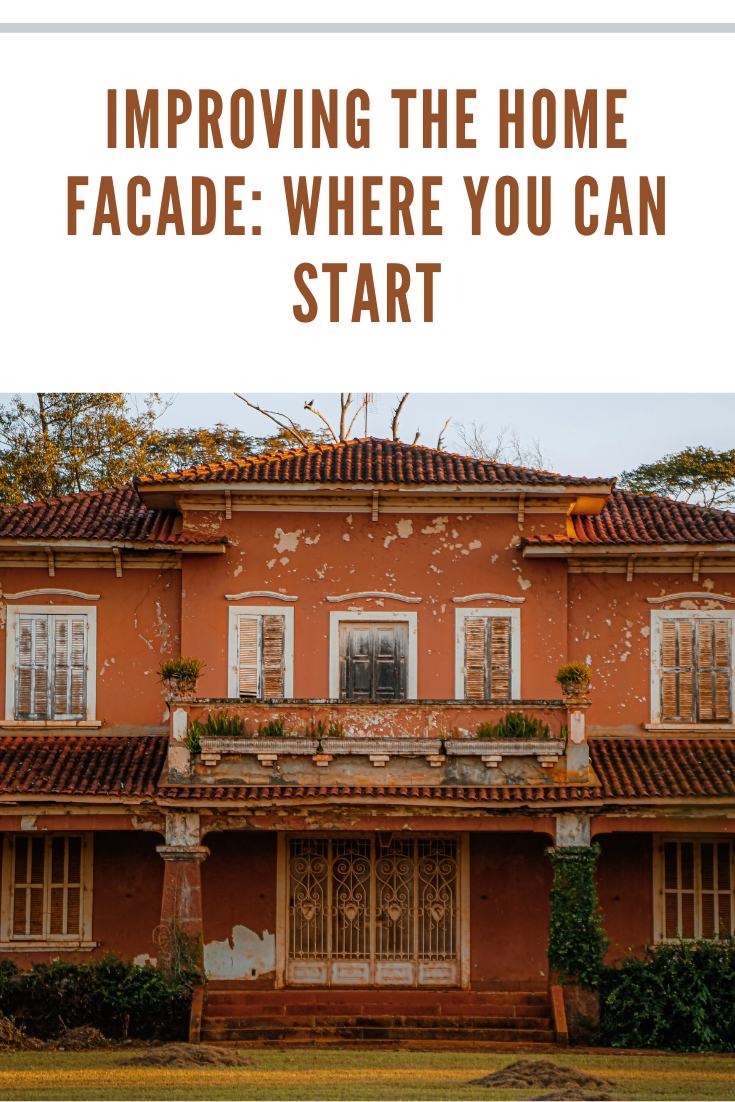 Landscaping Update
The landscaping of a property is critical in giving it good curb appeal. A well-maintained landscape can boost the value of a home by up to 20%. Properly trimmed trees and shrubs add structure, texture, and color to a home's exterior and provide much-needed shade to help keep energy costs down.
Landscaping updates don't have to be expensive or time-consuming, either. Simple tasks like re-planting flower beds and adding new plants can often make a big difference with minimal work and cost. If you feel overwhelmed by the job, consider hiring an experienced landscaper who can advise and guide you on making the most of your home's exterior.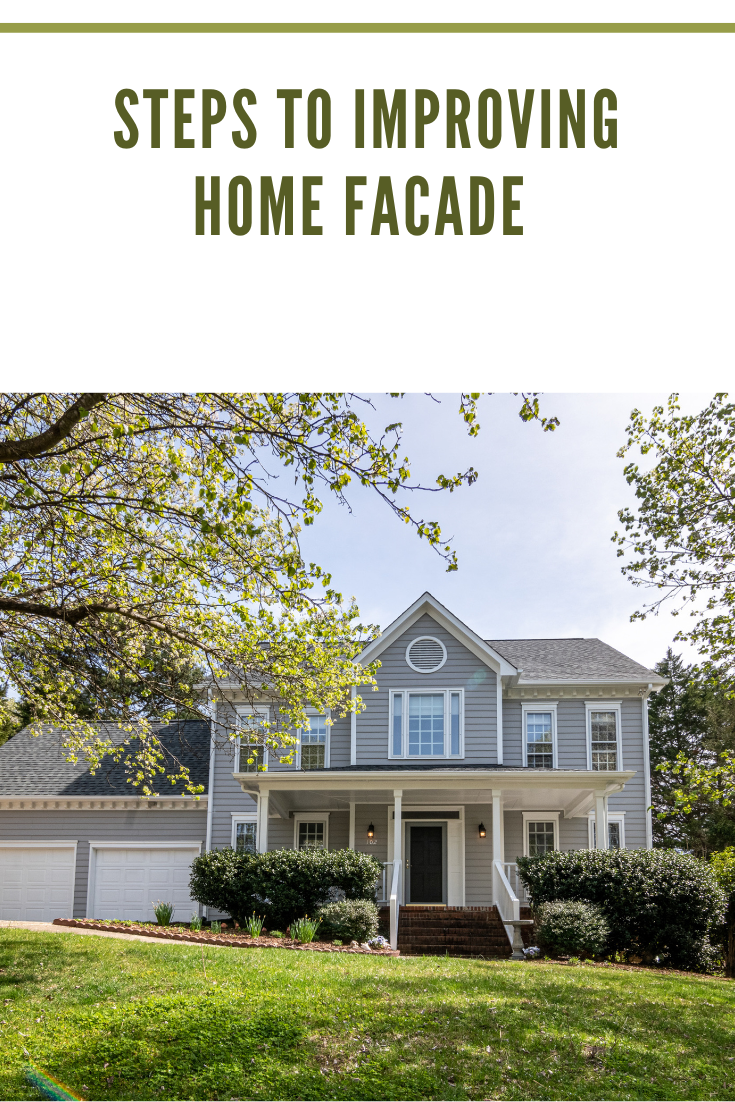 Lighting Update
Updating your home's lighting is a great way to improve the look of its facade. Installing new light fixtures or adding landscape lighting for nighttime appeal can create a more inviting atmosphere and add extra safety and security. Lighting updates don't have to be expensive either; many LED lights are available that are both energy-efficient and cost-effective. Moreover, it will significantly impact people's moods, says TCPI.
Adding these simple updates to your home's facade can help you get the most out of your property when it comes time to sell, but they can also give you an immediate sense of pride in how your home looks. With a little effort, you can give your home a facelift that will increase its value and make it more attractive to potential buyers.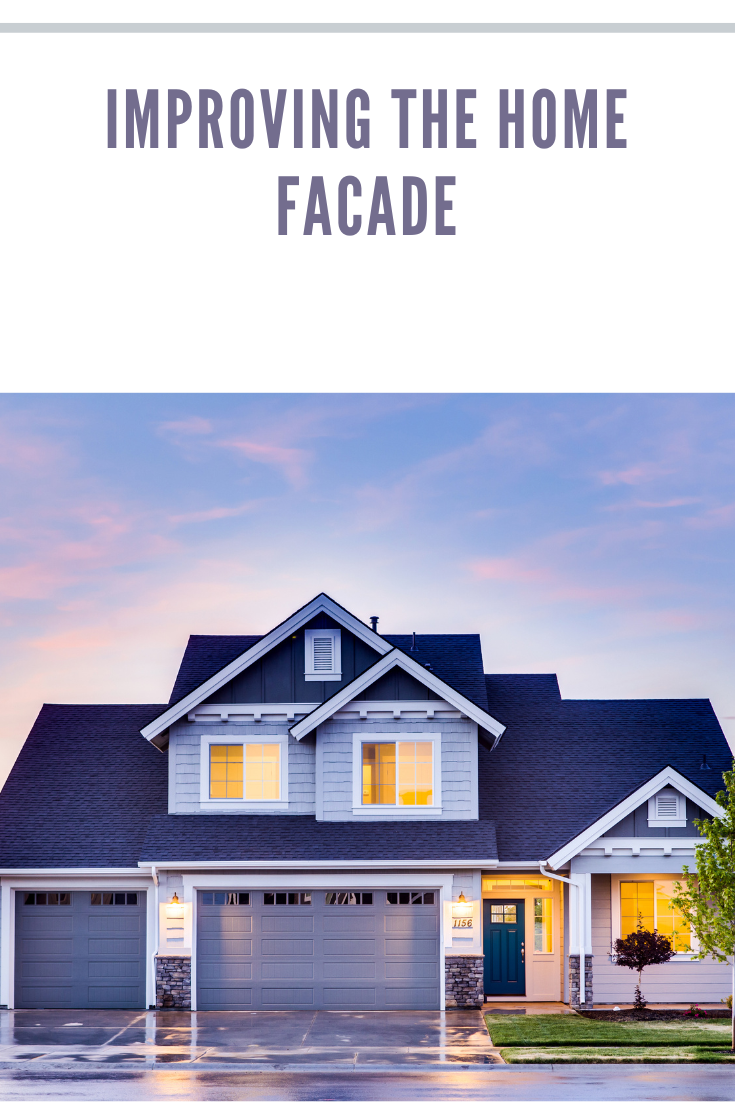 Garage Door Installation
Another way to improve the look of your home's facade is with a new garage door installation. A stylish and well-maintained garage door can make a significant impact on the overall appearance of your home.
Plus, a new garage door will provide better insulation, which can help reduce energy costs. And in addition to improving the look of your home's facade, you may get some money back through tax credits for investing in an energy-efficient model.
Installing or replacing a garage door can be a big job, so it's best to leave this one to the professionals. But with modern styles ranging from traditional wood doors to sleek metal ones, you're sure to find something that will fit your home's look.
Outdoor Furniture
Once you've spruced up the exterior of your property with paint, landscaping, and lighting updates, remember one more critical element: outdoor furniture. Adding stylish outdoor furniture is an excellent way to give a facelift to any space while also making it more inviting and comfortable.
Whether you purchase new furniture or spruce up existing pieces, outdoor furniture can be a great way to add a personal touch and make your home's exterior feel more inviting. Most works involve minimal assembly and can be easily DIYed if you're handy. However, there will be plenty of stylish, ready-made options on the market that you can purchase and place.
Final Thoughts
Updating your property's facade doesn't have to take weeks or cost thousands of dollars. With thoughtful updates, you can give it a facelift that will instantly improve its look and add value to your home. From painting and landscaping to lighting and outdoor furniture, there are plenty of ways to spruce up your home's exterior without breaking the bank. So don't wait-start improving your home's facade today!