Improving the home's curb appeal will be essential for homeowner satisfaction. However, you will find that priorities have to be made.
Improving curb appeal can significantly impact homeowners' satisfaction and the resale value of their property.
Landscaping is one of the most important aspects of improving a home's curb appeal.
Homeowners should also consider hardscaping elements such as pathways, decks, or fences to add beauty and function to their yards.
Outdoor lighting fixtures can help illuminate pathways and decorative elements while creating an inviting ambiance after dark.
With door upgrades and decorative accents like potted plants or house numbers, entry points should be given special attention.
Curb appeal is an essential factor in the satisfaction of any homeowner. A home's exterior appearance can significantly impact how much joy and pride a homeowner takes from their property. Not only does it reflect the overall aesthetic of the neighborhood, but it also directly affects resale value and neighborhood pride. Homeowners should prioritize improving their curb appeal to ensure they get the most out of their property.
Statistics show that not only does improving curb appeal help increase a home's resale value, but it also helps attract buyers faster than listings without improved landscaping (Investopedia). According to data collected by Zillow, homes with improved curb appeal sold for 8% more on average than homes without enhanced landscaping. Furthermore, 82% of real estate agents surveyed said buyers are willing to pay more for homes with good curb appeal.
You must make changes to improve your home's curb appeal. Here are a few areas to prioritize.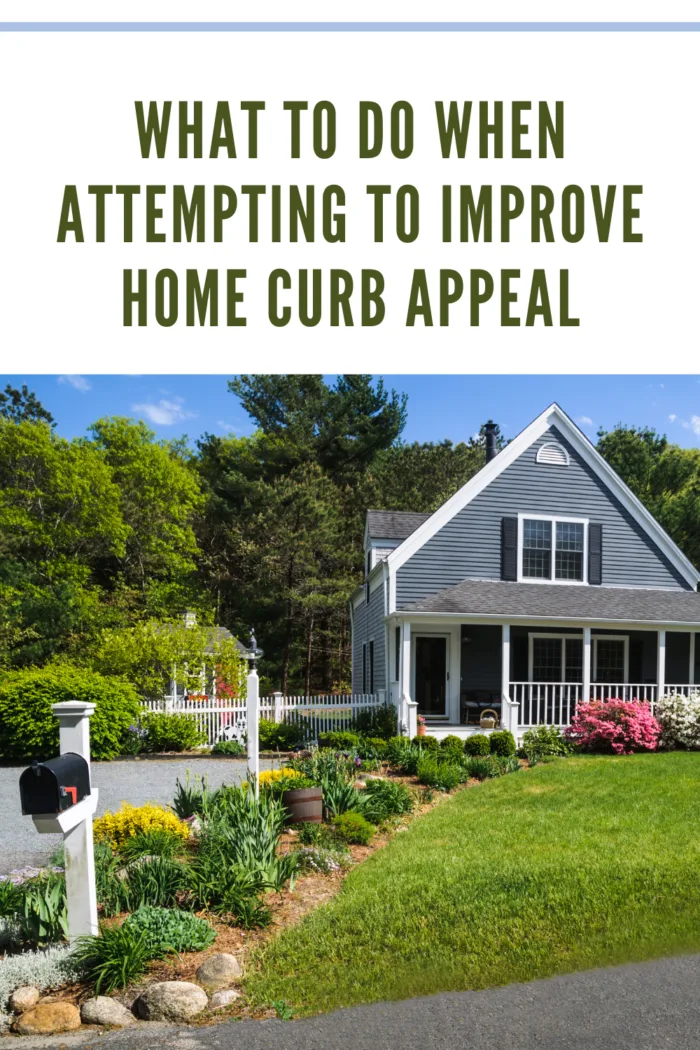 What to Do When Attempting to Improve Home Curb Appeal
Landscape
Landscaping is one of the most important aspects of improving a home's curb appeal. Suitable landscaping can give any home an inviting, polished look that will make it stand out from the rest of the neighborhood. Homeowners should consider different landscape options and focus on projects that will add beauty and function to the exterior.
Greenery
One typical project for improving the landscape is adding greenery (Ellison Chair). Trees, shrubs, and flowers can add color and life to any yard for minimal cost. Not only do these plants look beautiful when in bloom, but they also provide aesthetic year-round due to evergreen foliage and seedpods in winter. Additionally, landscaping with native plants can reduce water usage and help create a more sustainable environment.
Pathways and Decks
Along with greenery, homeowners can also add hardscaping elements such as pathways, decks, or fences to give their property more structure. These added features can act as accents or borders that draw attention to different parts of the yard while providing function. Decks are great for entertaining friends and family outdoors, while pathways offer a safe way to traverse the property without getting muddy or wet during rainstorms.
Safety Design
When planning a landscape project, homeowners should also consider safety concerns such as proper drainage systems or avoiding tree roots near walkways or driveways. Homeowners may also want to consider hiring an experienced landscaper who knows local climates, soil conditions, and other considerations for successful landscaping projects.
Lighting
It isn't enough to ensure curb appeal is aesthetic during the day. You will also have to consider the nighttime landscape. Installing outdoor lighting can help illuminate your yard's pathways, trees, or other decorative elements. This will give your property a warm and inviting ambiance after dark and add an extra layer of security to the home.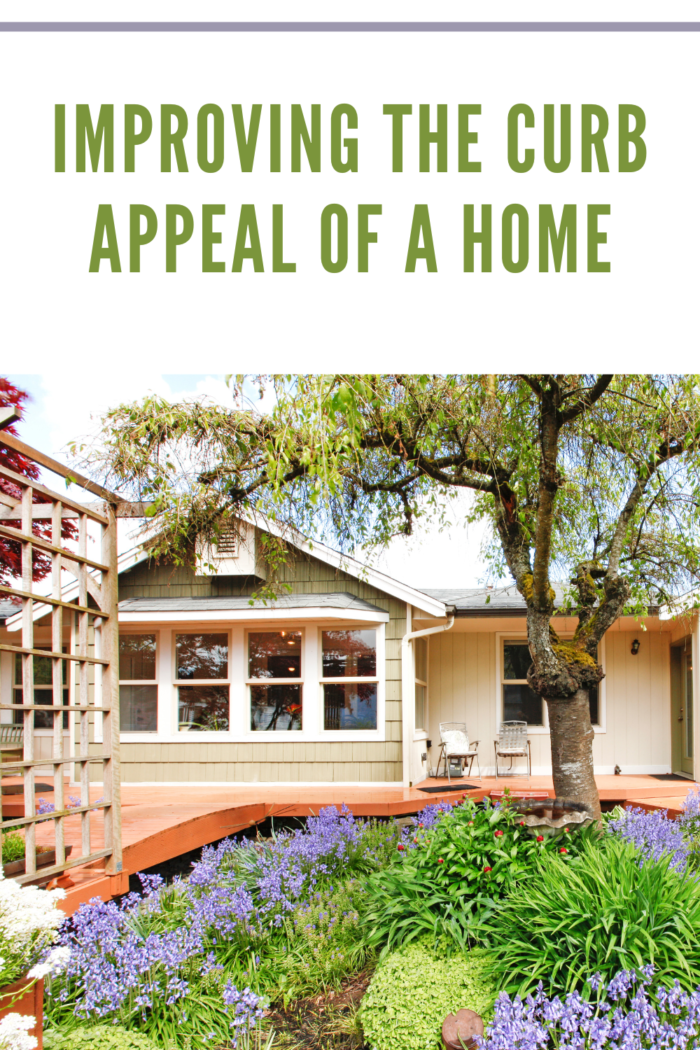 Entry Point Aesthetics
Doors provide a significant focal point when looking at a home's exterior, so homeowners should pay special attention to their entryway. Replacing old doors or adding a new coat of paint can go a long way in giving your property an updated look that will draw eyes. Additionally, adding decorative elements such as potted plants, wreaths, or house numbers can help create more curb appeal.
Garage doors will also benefit from a modern upgrade. You can opt for wood, metal, or fiberglass doors in various colors to match the rest of your home.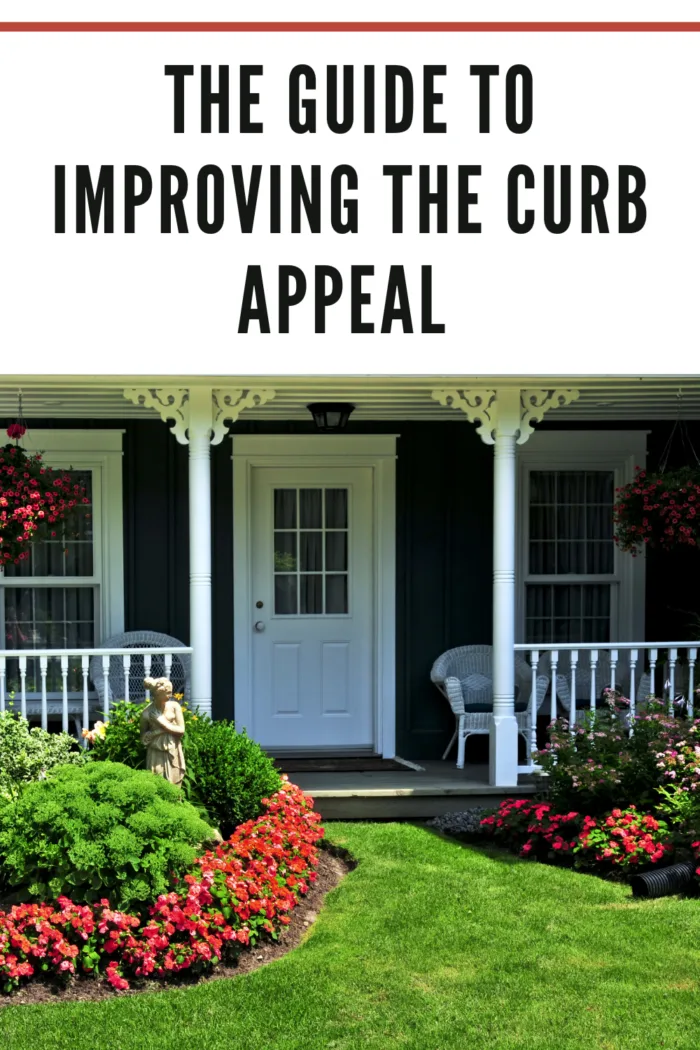 External Painting
Finally, homeowners can also consider painting the exterior of their homes to get an updated look. This is a cost-effective option for improving any property's curb appeal and can make a huge difference in bringing the whole look together. Use paint suitable for the local climate, allowing moisture to evaporate from the surface.
When choosing paint colors and patterns, you should consider consulting with a professional who can advise you on the best options for your space. If you plan to DIY, you can use a color wheel to experiment with different combinations before investing in the supplies.
Final Thoughts
By focusing on these projects, homeowners can ensure that their curb appeal is up to par and provides them with maximum satisfaction from their property. Improving your home's exterior will add value to your property, help you take more pride in your neighborhood, and make it more inviting for guests and family.