With these work from home tips, you will find a healthy balance between solid productivity, optimal health, and happy home life. Learn more from LifeHacker Guy's personal experience and tips to find a healthy balance between solid productivity, optimal health, and a happy home and career life.
Everyone has their own idea about what creates a happy life.
It could be a family, hobbies, success, or all the above.
And it's true.
There are many ways to make life more fulfilling.
Even though there are several avenues to living happily, obstacles will still get in the way.
Not everything in life is rosy, but that doesn't mean it has to get you down for long.
When life's stressors take over, it's essential to discover new ways to be happy and more productive.
Let's check out 11 ways to bring some happiness into your life today.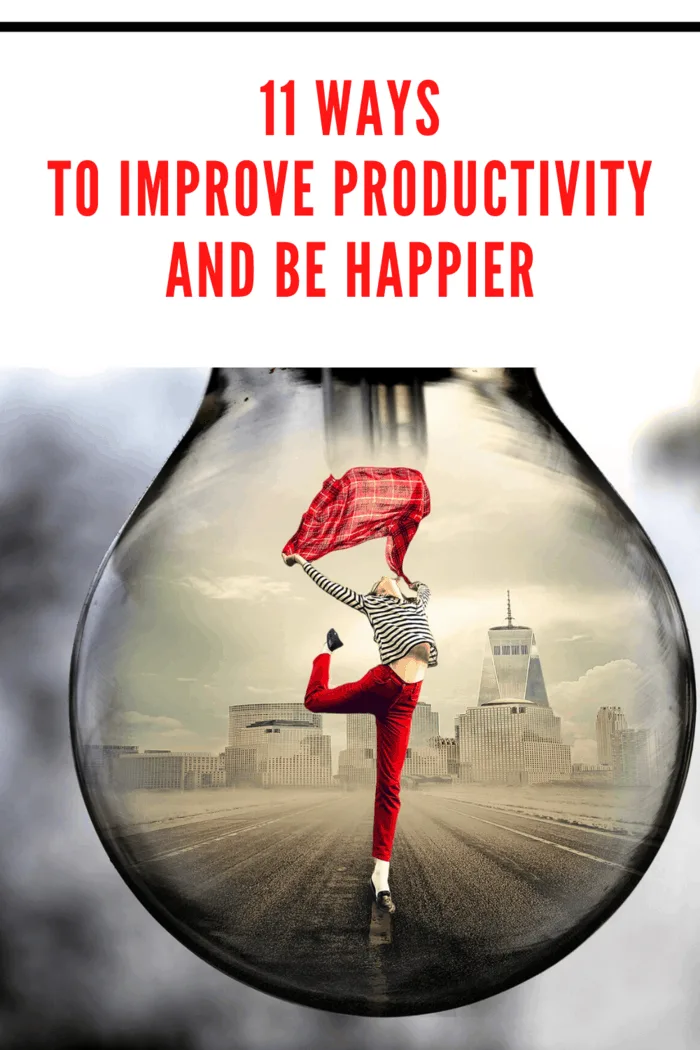 11 Tips to Improve Productivity and Be Happier
1. Adopt a Positive Mindset
Thinking happy thoughts will infuse joy into your life and help you stay more productive.
You'll love how positive thoughts can transform the rest of your life!
Start replacing negative thoughts with positive ones, and all of a sudden, life won't seem that bad.
Besides thinking positively, writing a gratitude list can help you stay focused.
Try to think of one thing you're grateful for daily and record it.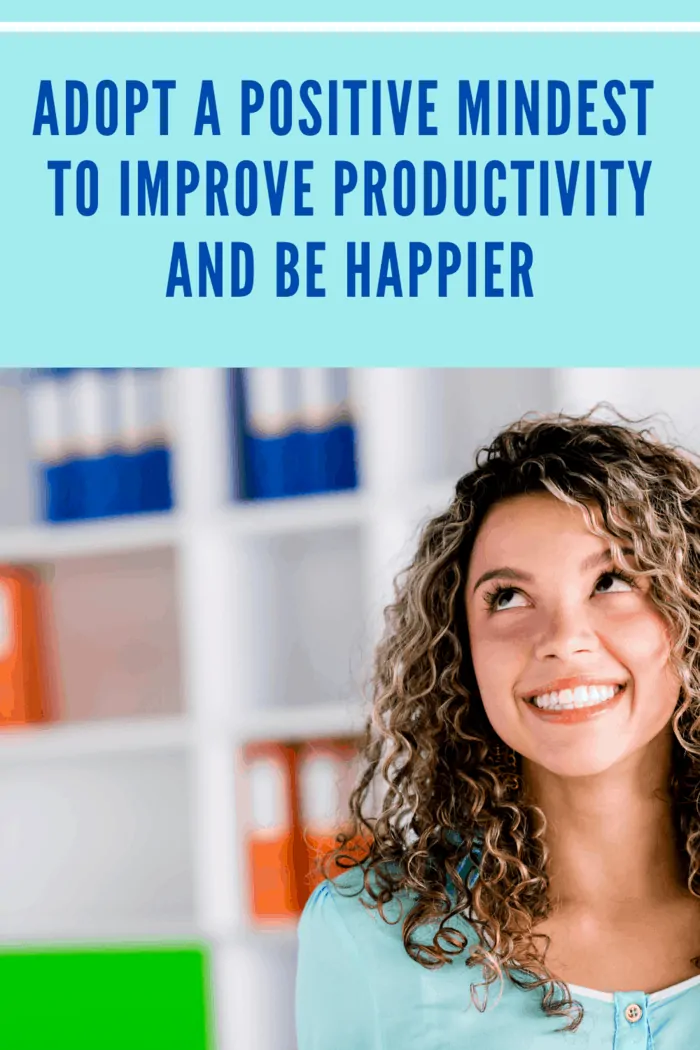 2. Use Daily Repetition to Form Habits
Make positive habits an ongoing thing by repeating them daily.
It might be challenging at first to form a new routine.
But, the more you do it, the easier it'll become.
For example, if you'd like to meditate every day, set aside ten minutes in the morning.
As soon as that becomes a habit, you can gradually increase your time.
Follow the same strategy for other fulfilling routines you wish to have.
As you work on repeating things to form a habit, focus on your strengths.
Relying on the things you're good at will build your confidence and make you look at things in a new light.
3. Smile More Often
Making an effort to smile more often results in you feeling confident and happy.
If you find you're not smiling enough — start practicing!
That doesn't mean you have to grin at yourself in the mirror.
But, turning your frown upside down is a surefire way to brighten up your day.
And don't forget to smile at strangers.
Smiling at people, you don't know can improve their day and help them feel happier too!
4. Help People
To enrich your life and the lives of others, take the time to help those in need.
Whether it's through volunteering or lending a hand to a friend, helping people has plenty of benefits.
Go forth and be a good steward.
Encourage and help those who could use assistance.
Watch how much richer your own life becomes as a result.
5. Try the "One-Minute Rule"
There are a bunch of tasks you need to take care of in your apartment.
Instead of feeling overwhelmed, there's a solution.
Anything you can do in one minute or less, take care of it!
By doing a bunch of one-minute tasks, you'll stay productive.
Pretty soon, your productivity will skyrocket thanks to your positive time shifts.
See, those odd jobs you were avoiding weren't so bad after all.
6. Cut Back on the Noise
Life gets noisy, whether it's in the form of outside noise or people (or both!).
Quieting noises around you can help your mind relax and rejuvenate.
But, cutting out sounds doesn't mean you have to be in complete silence.
Whatever helps you concentrate and unwind should be the goal.
Try listening to some calming music or muting the commercials while watching your favorite show.
You'll be amazed at how much more centered you feel.
Your concentration should improve, and so will your mood!
7. Get Rid of an Addictive App
If there's an app on your phone that's eating up your day, get rid of it!
In our day and age, it's far too easy to let phones and social media take over.
And, with all the tempting apps and endless space on your phone, it's impossible to get bored.
But that's not necessarily a good thing.
Your time is precious, and apps can get in the way of doing things that matter.
Don't allow an app to take up time and energy that you can spend better elsewhere.
8. Figure Out What's Making You Upset
You can't get rid of the hard times, but you can control how you respond.
It's easy to drown your sorrows by doing something negative, but that's not going to solve the problem.
Address the issues you're going through, and you'll come out a stronger, happier person.
And, hopefully, you'll know how to deal with the same type of situation in the future.
Hey, you have to start somewhere!
9. Remember to Eat
Eating is a primary function, and yet, it's easy to forget to eat.
Or, you're not focused on eating the right types of food.
Sorry, grabbing a candy bar for lunch doesn't cut it!
When life gets busy, create a schedule that forces you to set aside some time to eat.
Eating healthy foods will improve your thinking and make you feel better overall.
10. Go on Short Walks
Going on short walks throughout the day can improve your productivity.
International Journal of Behavioral Nutrition and Physical Activity did a study in 2016.
The review was about how taking short walking breaks affects you.
They discovered something interesting about taking a five-minute walking break.
It turns out that walking five minutes every hour can increase energy levels and focus.
So if you need a quick pick-me-up (aka endorphins!), take a quick walk around the block.
11. Track Your Progress
As you go to great efforts to develop a happy life, observe how it's coming along.
If there are some habits you need to work on, make strides to reach your goals.
It's okay if you have some hiccups, every good plan does!
But, through the ups and downs, you'll come out stronger.
And, you'll learn what it takes to conquer those goals and make new ones.
Many of these suggestions are simple, but that makes it easier for them to spill over to every area of your life.
By forming little habits over time, your efforts can lead to greater happiness.
And when you're happy, life and all its blessings will fulfill you.
Keep pressing on and applying habits that will result in a better, happier life.
There are many perks to being productive and content.
One perk is that you'll get to spread good vibes to those around you!
So get to work and live life to the fullest!
[Author bio]
Caitlin Sinclair has five years of Property Management experience working primarily in high-end apartment community living. Her ability to consistently deliver white-glove service to her residents and prospects has propelled her in a successful career that now finds her leading the team at Vicino.