The importance of art in a child's life is huge for their growth and creativity. Here are 3 big ways painting helps your child's development.
Can you name something that's messy and stresses you out but remains one of the best emotional and mental tools for your child?
We can!
Surprisingly, the answer is painting.
Painting is one of the most remarkable art forms.
To learn about the importance of art like painting, keep reading.
We'll tell you the top three reasons you should encourage your child to paint.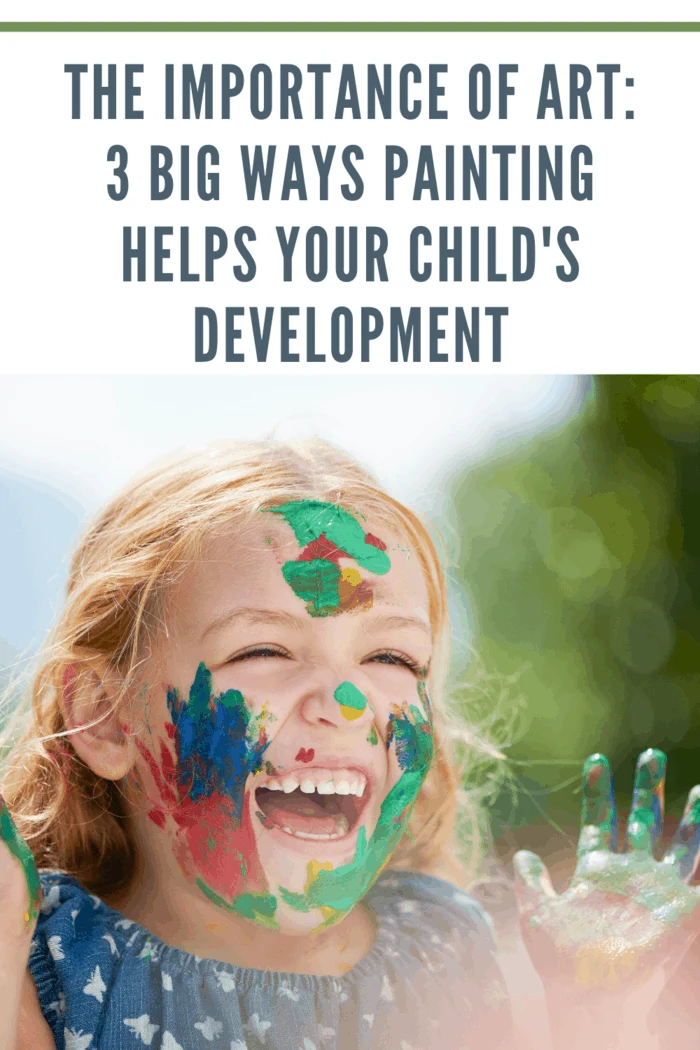 The Mental Importance of Art
Painting encourages problem-solving, makes neural connections, and engages fine motor skills.
Painting may seem easy, but there are many decisions that come with the activity.
You have to figure out what you're going to draw, how you're going to draw it, and why certain methods are better than others.
A child has to evaluate their painting ability and learn from mistakes along the way.
They may also come to learn how to fix these mistakes while they're working on a painting.
When your child is painting, their brain synapses continuously fire.
They're using multiple senses to create their pieces of work, and their brain is working hard to keep up.
As they paint, they're feeling the medium between their fingers, experimenting with color, and understanding strokes.
It may seem like some normal fun, but this is a great way to promote a child's brain development.
Even those messier tasks like tearing paper, using scissors, and mixing colors encourage the development of fine motor skills.
These are important physical skills that your children will actually want to do.
The Social Importance of Art
Art forms like painting are also important for the social development of children.
They use their drawings and sketches to understand the world around them.
Children typically draw family portraits or nature scenes.
This helps them understand how they feel about social situations or places in nature.
If you're not sure how to interpret how they may be feeling, there are ways to decode their artwork.
It may also be helpful to work with your children on turning pictures into words.
The Expressive Importance of Art
Painting encourages creativity and connection.
Both of these are important for a child's expression.
As they create new pieces and make new ideas, their creative muscles are constantly stretching.
They'll learn different ways of expressing themselves while they're making new creations.
Children also use art forms such as painting to connect with their peers and other people in their lives.
After your child paints, they may bring it to you. This is their way of communicating their feeling to you.
Children use their drawings to markdown emotions that they may not be able to express otherwise.
If you want to communicate with your child in the same way, you may consider joining in on their artful activities.
We recommend the ultimate guide to paint by numbers, a relaxing (and organized) way to paint.
Encouraging Art in the Home
Now that we've gone through the mental, emotional, and social importance of art, you should be excited to get your child drawing and painting.
We highly recommend that you encourage your children to paint, draw, sketch, or engage in other forms of artistic expression.
For more mommy advice and tips for your home, check out the rest of our blog.