Plato's Pet Treats: A Delicious Journey to Canine Happiness!
Searching for a dog treat that combines exceptional taste with uncompromising quality? Look no further than Plato's Pet Treats! We have crafted the perfect snacks that will make your furry friend jump for joy. Our treats are not only delicious but also made with the highest standards to ensure your dog receives the best.
Here's why you and your canine companion will love Plato's Pet Treats:
Premium Ingredients: Plato's believe that your dog deserves nothing but the best. That's why they use only premium, all-natural ingredients in our treats. From real meat sourced from trusted farmers to organic fruits and vegetables, each Plato's treat is crafted with care and attention to provide your pup with wholesome nutrition.
Irresistible Flavors: They understand that dogs have different tastes, just like their human counterparts. That's why Plato's Pet Treats offers a wide range of mouthwatering flavors to satisfy even the pickiest eaters. From savory salmon to tender chicken, from hearty beef to delectable lamb, there's a flavor that will have your pup begging for more.
Limited Ingredients: They believe in keeping things simple and transparent. Plato's Pet Treats are made with a limited number of carefully selected ingredients, allowing you to know exactly what you're feeding your furry friend. No artificial additives, fillers, or by-products. Just pure, delicious goodness in every bite.
Natural Goodness: They are committed to promoting your dog's overall well-being. Plato's Pet Treats are made using gentle, slow cooking techniques that preserve the natural flavors and nutrients of the ingredients. Packed with essential vitamins, minerals, and antioxidants, our treats contribute to your pup's health and vitality.
Grain-Free Options: They understand that some dogs have specific dietary needs. That's why Plato's Pet Treats offers a variety of grain-free options. Perfect for dogs with sensitivities or grain allergies, these treats are formulated to provide the same delectable taste and nutrition without the grains.
Trusted and Loved: Plato's Pet Treats have earned the trust and love of countless dogs and their owners. Our treats have become a favorite choice among pet parents who prioritize quality, taste, and their dog's well-being. Join the growing community of satisfied customers and let your pup experience the joy of Plato's Pet Treats.
Treat your furry friend to the extraordinary flavors and quality of Plato's Pet Treats. Watch their tail wag with excitement, and their eyes light up with each delicious morsel. With Plato's, you can feel confident that you are providing your dog with treats that are not only tasty but also nourishing.
Plato's Pet Treats: Where Deliciousness Meets Quality for Your Beloved Pup!
Our Plato Pet Treats Hundur's Crunch Review
Bailey Mae loves when a package of dog treats arrives. She can always pick out the box just for her. Today, she received Hundur's Crunch, 100-percent fish dog treats.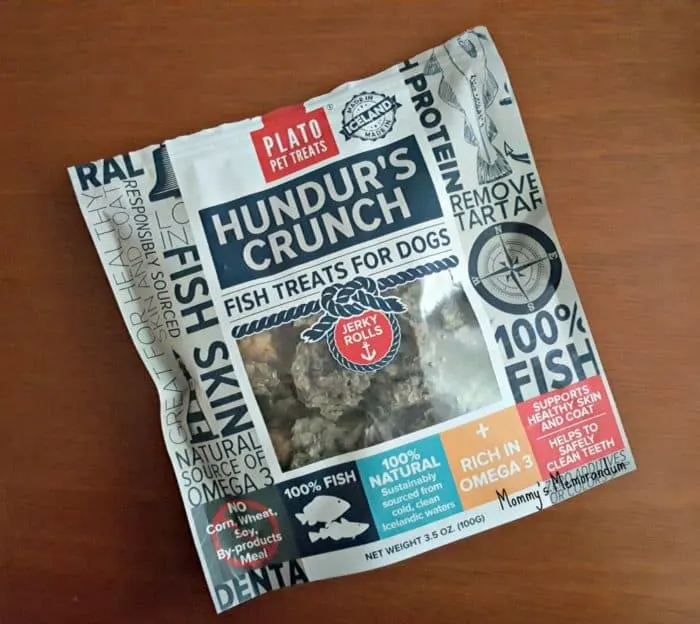 She can't read, so I will tell you, that there is no corn, no wheat, nor soy or by-products added to these dog treats. It's a great choice, and I like that fish is high in Omega 3–it's like going to the spa for her fur!
It's not just any fish, Hundur's Crunch uses only fish responsibly caught and sourced from Iceland.
Here's the complete ingredients list: Cod skin, golden redfish skin.
Just look how excited she is about these dog treats!
There are different options available for the Hundur's Crunch. We have the Jerky Roll version. Small Circle disk treats that work for both small
Bailey Mae
and our rescue dog Jeb whose medium sized.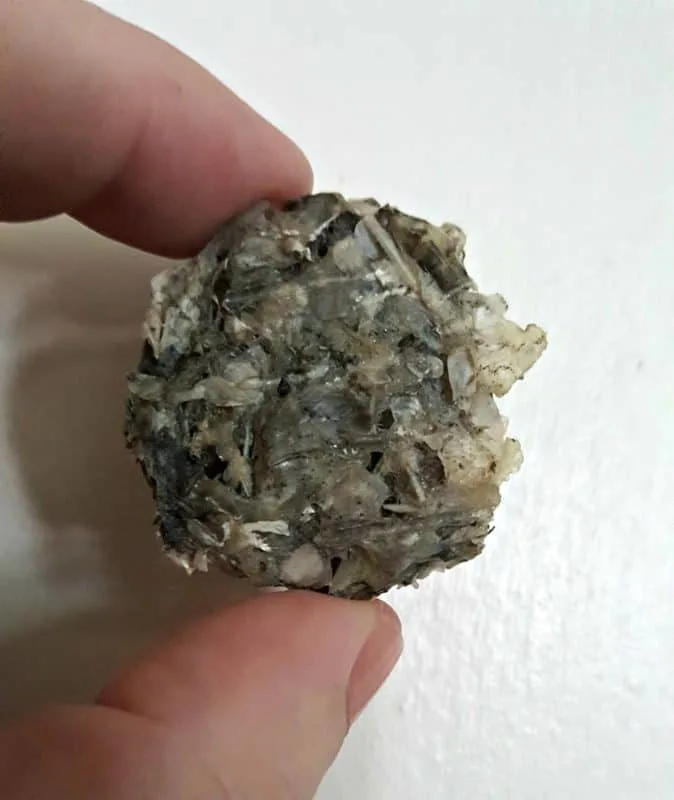 While I, personally, have not tasted the Hundur's Crunch dog treats, they seem to be flakey. Bailey Mae eats them easily.
Judging from Bailey Mae's enthusiasm, these things are delicious!
They are also, to the human nose, smelly. It's fish, 100-percent fish, so smell makes sense. It's obviously a smell Bailey Mae cannot resist. It's not potent, but there is a scent!
The Hundur's Crunch dog treats are one of Bailey Mae's favorite. She loves them. The crunch, the larger that reward treats size and the taste. We have to hide the bag!
Just look at how much she loves these dog treats!
Hundur's Crunch Dog Treats are available online
through Chewy.com
If you're looking for a smarter treat for your favorite pooch, check out Hundur's Crunch. They seem to be the favorite at our house!