Learning as you get older might become more interesting, but these are the moments when it also becomes more serious. You are now in training for topics that you can learn in the world far more particularly yet complex—things that will eventually allow you to contribute and bring change to society. This is why students who are writing academic papers swear it to death because of how grueling it is to create a good one. Today, we intend to offer you a bit of relief by giving you tips for writing a compelling academic paper.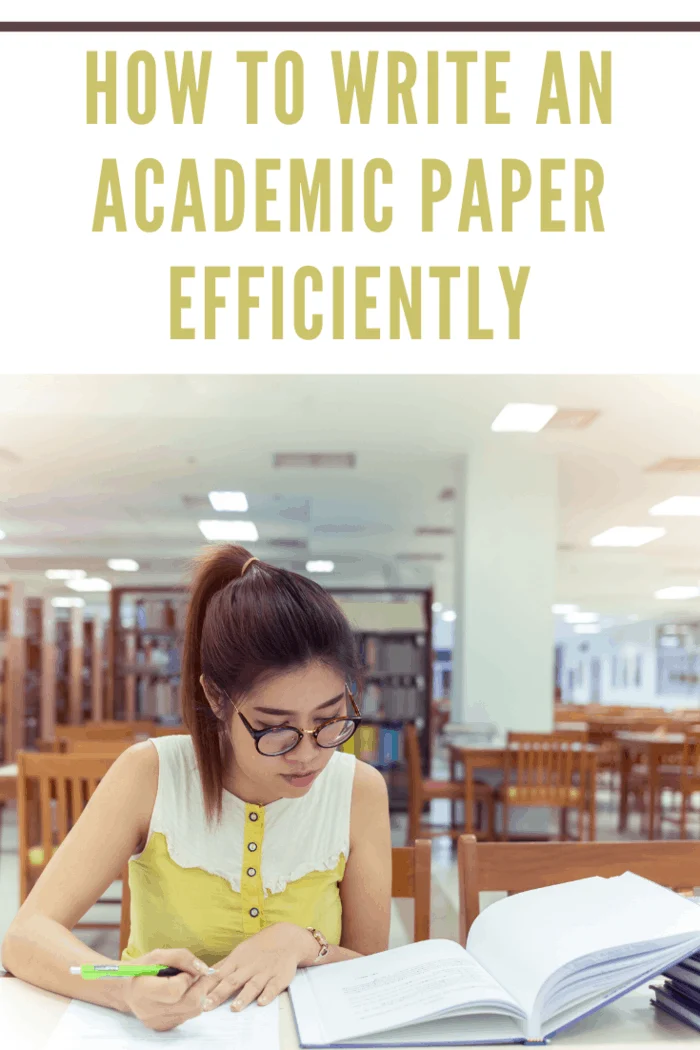 1. Mind your format
If you still know very little about academic papers, it might be news to know that it is not just any other paper you would draft by the default settings of your word document. Academic papers follow the right format according to universal standards. The usual formats are APA, American Psychological Association, MLA, or Modern Language Association. If you are in the field of social sciences (e.g., anthropology, sociology, psychology, and more), APA is the right format to follow. On the other hand, those in the arts and humanities field use the MLA format. A common mistake among students, no matter how religiously they follow these formats, is forgetting to add page numbers. It can be inconvenient to add pages just when you have applied the proper format. Good thing, there are online sites that will help you add page numbers to PDF, says gogopdf.
2. Choose a topic
We know that everything is too interesting for an inquisitive mind! On the other hand, some are overwhelmed and left with no idea where to start. The first thing you will do when stuck in situations like these is to focus and brainstorm. Scanning your surroundings helps if you are about to do a cultural study. Formulate ideas and focus on a single topic. This might still be too broad. The key to narrowing it down is to make tangible questions about your topic until you get more questions related to the primary question. They say that the secret to writing academic papers is to know more and more about less and less.
3. Do initial research
Now that you have reined in your topic and question, you must do preliminary research. This will allow you to be more informed about your topic and to see other research papers related to your topic. More than this, researching also lets you know if your topic is feasible.
4. Formulate your thesis statement
This is the most important sentence in your academic paper. This might be said to be the blood of your research. All the contents of your paper will be summarized in this single sentence. Once you already have a strong thesis statement, everything else should follow. Of course, you will still put in the work but having a solid thesis statement will make you more anchored to your topic.
5. Create an outline
To keep you guided, creating an outline, you will follow throughout your research is also a good practice. When you have the thesis statement, list down the things you think will be the flow of your research until you conclude. The more detailed and cohesive your outline is, the better. You may consider this a map you will follow throughout finding answers to your inquiry. When finding answers, you will factor in here, too, the best arguments, theories, and pieces of evidence that will back up your thesis statement.
6. Write your first draft
Writing your initial draft used to be one of the hardest things to do because of all the jitters you might be feeling. It would be best not to worry about this too much because you will still revise it repeatedly. The important thing is you get it started. Academic papers may vary its format, but in general, it consists of an introduction, the main body, and a conclusion. If you feel lost and overwhelmed, you could go back to review your thesis statement and your outline. Do not be too conscious about the grammar and other minute details—the primary goal for this stage is to follow and document your thoughts according to the given outline. You may be careful with plagiarism or using others' words. It is a rule of thumb for academic papers to always cite your sources. Manage your time, so you do not cram at the last minute.
7. Revise your draft
This is the stage where you will refine your draft until it becomes as perfect as it can be. Discuss your paper with your friends, colleagues, and professors so you may know what else to add to your paper, what to omit, and what subtopics to ponder. This way, you will get many more ideas on how to better work on your paper. You will be surprised how this will help you! Also, review your topics and main points to see if they are cohesive. Ensure that these points boil down to the justifications for your thesis statement.
Enjoy!
It might be hard but to love and make things easier is for you to enjoy and choose a topic you love. Enjoy the process of learning and be more inquisitive. Of course, this will be hard without the help of current advancements of technology, like online sites that help you with this, such as gogopdf.com.