You walk on your home's floor every day, so it should always be in top condition. Here's what you can do.
Repair minor scratches, deep scratches, vinyl tears, damaged grout, and small holes yourself to save money.
Utilize end cap molding to transition between different flooring types. You can also add a decorative border.
Refresh existing hardwood floors with paint or stain for a new look without spending lots of money.
Consider carpet tiles instead of traditional carpets for an affordable option with easy installation and customization options.
Invest in luxury vinyl planks (LVP) if you want something stylish yet affordable.
If you're looking for a way to quickly and easily improve the look of your home, then start with the floors. Several ways to update, replace, or repair flooring don't fit your style. From budget-friendly options to more expensive investments, these tips will help you get started on improving your home's flooring.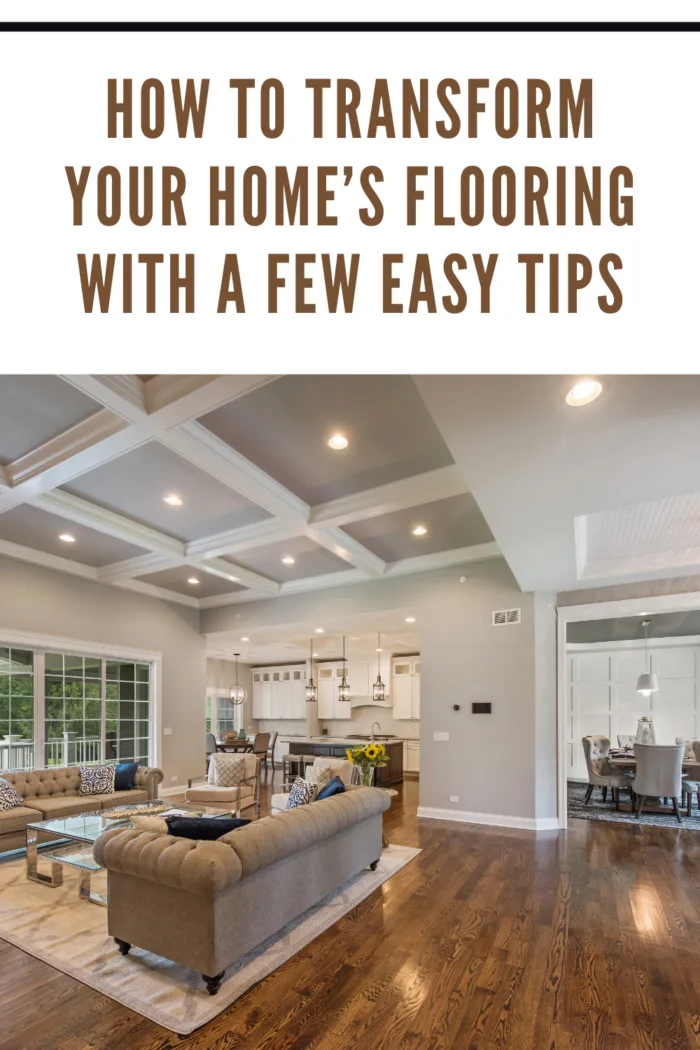 How To Transform Your Home's Flooring With a Few Easy Tips
Repair what you can.
As a homeowner, you'll encounter many types of floor damage throughout the years. Depending on the type of floor you have, there are some repairs that you can handle yourself. Here are a few and how you can fix them:
Small scratches
You can address minor scratches on your floor by using a color-matching marker. Simply fill in the scratches with the marker to blend them into your floor. You can also purchase touch-up kits specifically designed to match your flooring.
Deep scratches
For deep scratches, you need to fill in the area with a wood filler before painting it. Start by sanding the area around the scratch and wiping away the dust. Apply wood filler or putty and smooth it out with a putty knife once dry. Finally, sand the area once more to create a smooth surface and paint over it with a color-matching paint.
Vinyl tears
If you have vinyl floors, you can use a patch kit to repair small tears or rips that have occurred. The patch kits are simple to use and will help restore your floor back to its original condition.
Damaged grout
You can replace grout that has become discolored or cracked for tile floors. Make sure to select a grout color that matches your existing one and follow the directions of the grout replacement product for the best results.
Small holes
If you have hardwood floors, you can repair small holes with a wood putty of the same color as your floor. Apply the putty and then sand it smoothly for a seamless finish.
By repairing damages on your floor, you can save money and transform the look of your home.
Utilize end cap molding.
If you're looking to transition from one type of flooring to another, flooring end cap is often used as a more affordable alternative to replacing the floor entirely. It's an inexpensive way to add a decorative border separating two different materials, like wood and tile. It also provides a more finished look to your floors.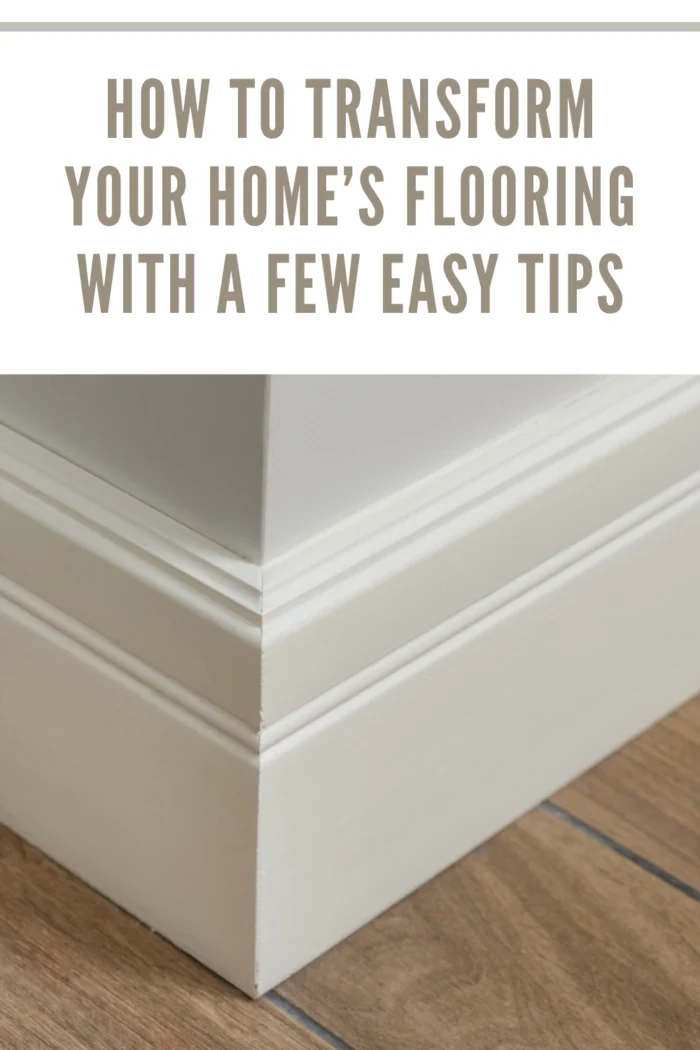 Refresh with paint or stain.
For those who want an updated look without spending lots of money, consider painting or staining existing hardwood floors. This is especially effective if the wood has lost its luster over time but still functions properly structurally. You can find tutorials online as well as step-by-step guides on how to do this yourself at home properly.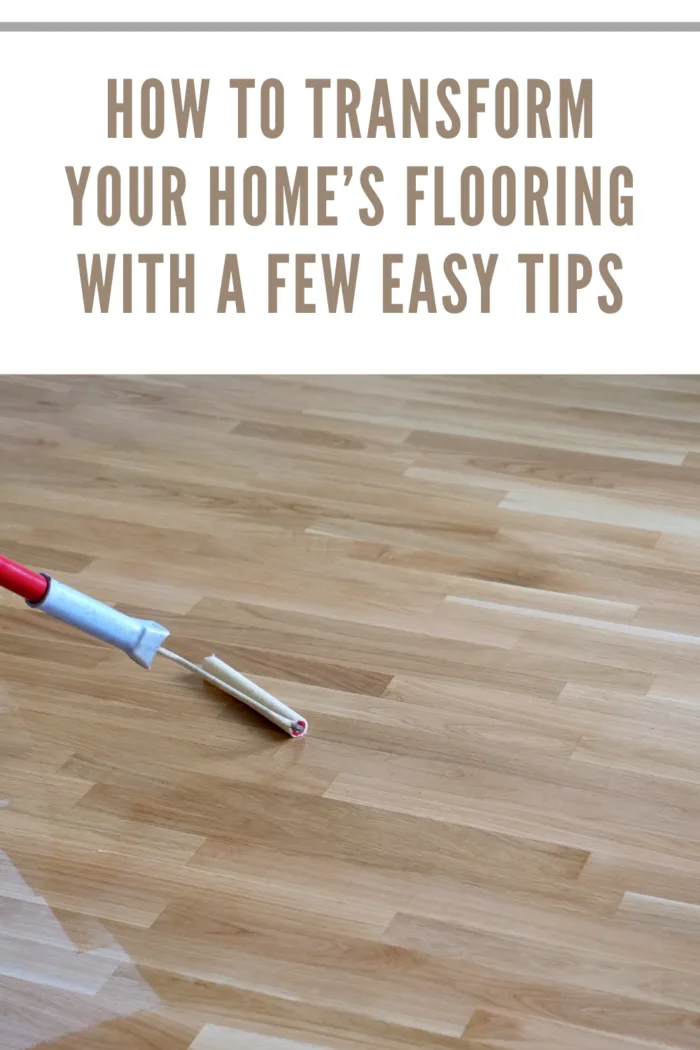 Consider carpet tiles instead of traditional carpets.
Carpet tiles are becoming increasingly popular as they offer easy installation, come in various colors and materials, and are much more affordable than traditional carpets or rugs. Plus, you have the added benefit of being able to customize your own design if desired!
Invest in luxury vinyl planks (LVP).
LVPs offer an inexpensive yet stylish way to makeover any space in your home for an affordable price compared to other flooring options like hardwood or stone tile today! These planks come in a variety of styles and colors, so there is something for everyone's taste and budget needs that will last for years with proper care and maintenance!
Rejuvenate old linoleum floors with vinyl stickers and decals.
Another great way to change up the look of your floor without having to replace it entirely is by using vinyl decals and stickers, which can be applied directly onto linoleum floors (or even other types of surfaces) for an instant transformation! This method is perfect if you're looking for something unique and eye-catching that won't break the bank either!
Whether you're looking for an inexpensive way to update your flooring or a more budget-friendly alternative, plenty of options are available. From repairing what you can to utilizing end cap molding and refreshing with paint or stain, these tips will help transform the look of your home without breaking the bank.
If you want something unique and eye-catching, consider using vinyl decals and stickers on old linoleum floors! With some creativity and effort, you can easily give any room in your home a fresh new look that fits your budget.