While the internet allowed people to effortlessly search for information online, it also posed a number of security risks for several individuals and their families with identity theft.
This is because with the internet came several schemes devised by those with malicious intentions to scam others and even steal identities for their own personal gains.
Thus, here are some tips in order to protect your family from identity theft.
Monitor your online logins.
The first thing you need to do in order to be safe from identity thieves is to monitor your logins and change your passwords regularly.
Keep in mind that once your identity gets compromised, your entire financial status will be in jeopardy.
After which you will have a hard time explaining everything to banks, as your credit takes a hit that you will not be recovering from easily.
Family identity protection can be made more seamless by using secure programs to effectively store the passwords you and your family use.
It is also a good practice to use a different password for every different account because if you use a single password for all your accounts, then once one of your accounts gets hacked, the thieves will be able to access your other accounts with ease as well.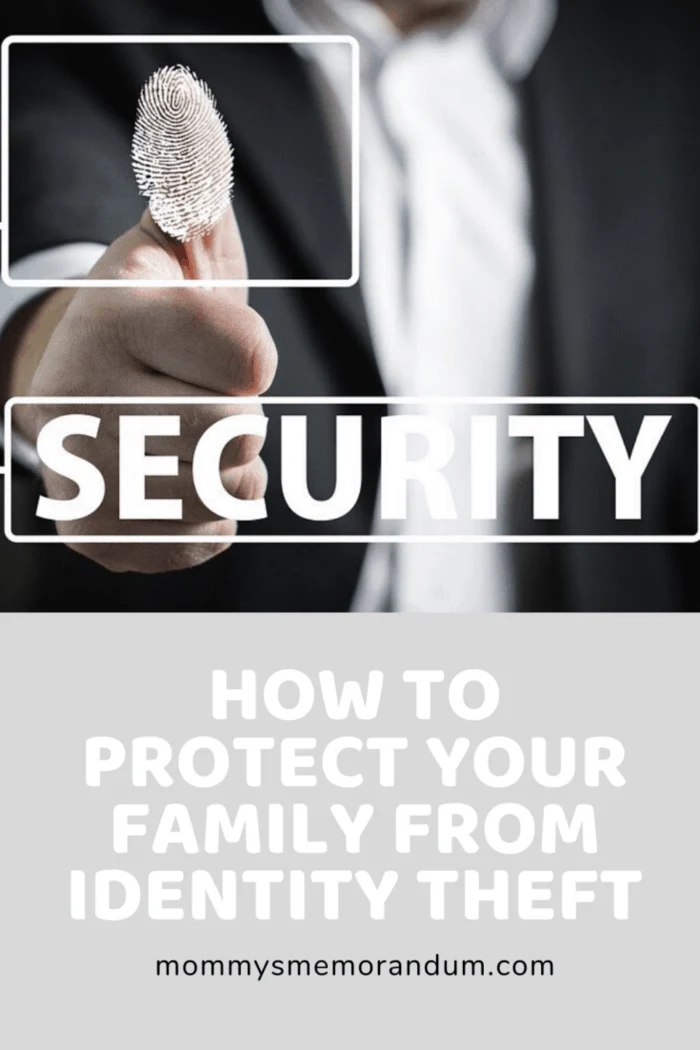 Exercise caution before giving out personal information.
It goes without saying that you and your family should be mindful about the information you give out on different sites such as social media platforms.
As much as possible, it is advisable to limit what you share online because thieves also take advantage of the public information they can gather online in order to be able to come up with their schemes.
Some even leverage on the advancements in modern technology and use data mining software just to get the information they need.
Use secure websites.
Search engines now recommend safe and secure sites to their users, and prompt a certain word of caution for users in case the site they are accessing is not proven to be safe and secure.
Take note of these signs in accessing websites and as much as possible, only access websites that are evaluated to be safe and secure, especially when making an online purchase.
This is one of the best ways to ensure that your information and personal data are kept safe and secure.
Look out for shoulder surfers.
As much as possible, use your own computers or handheld devices in surfing the internet, and most especially in your online financial transactions.
But even if you do so, look out for shoulder surfers or those who subtly observe what you are typing in your devices.
While you may take all the extra precautions in terms of your online account, you just can never tell who is watching, which is why it is important to exercise the necessary precaution and try to look over your shoulder.
Identity theft is becoming more alarming as more and more people are coming up with inventive ways to steal the information of other individuals.
Thus, it is imperative to do the necessary measures to protect you and your family from identity theft.
While it can be deemed that identity theft protection is a non-stop battle, staying active and alert will definitely help you and your family win over this combat.