The highest risk of catching a cold and flu in Canada is during the change of season from late fall to winter. The holiday season brings along a viral infection and attacks the children and elders with the weakest immune system. Millions of Canadians get infected each year and come down with the flu in a large number. Both cold and flu are highly contagious; if one of the family members gets infected, it passes on to others in the family. Unlike the common cold, the flu can cause serious health problems, and people can get sicker with pneumonia, bronchitis, and sinus and ear infections. While the healthy one experiences the illness for a week or ten days, it can be life-threatening to children and older adults. That is why each family member needs to work on their defense system all year to fight against the infection. Prevention is the key to avoiding getting infected.
Doctors taking new patients are advising them to follow these simple self-care tips for improving their immune system and preventing the spread of the illness during cold and flu season: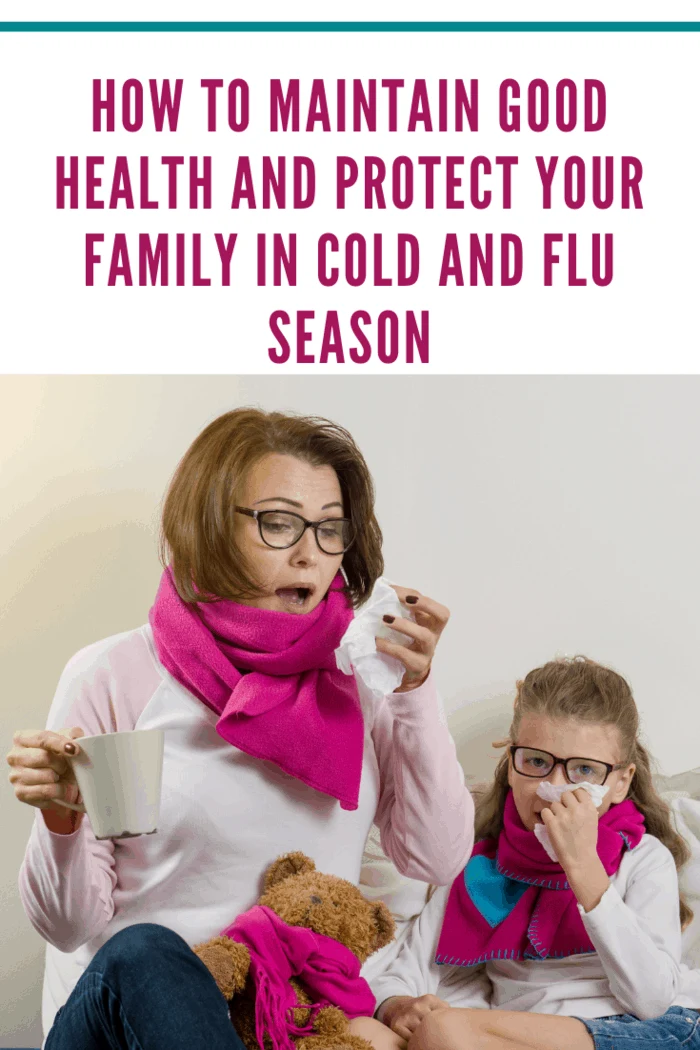 1. Wash your hands often
Washing your hands (CDC) is the first step to avoiding infection. The virus can live on your hands for up to 3 hrs. Washing your hands vigorously with soap-based solutions for 15 -30 seconds can help prevent the spread of viruses. Rinse thoroughly and dry it with a clean towel. You can even use alcohol-based solutions or hand sanitizers(with at least 60% alcohol) to clean your hands. The proper way of washing hands with soap or alcohol-based solution is by rubbing the palms' answer, back of the palms, between the fingers and fingertips.
2. Cover Your Mouth While Coughing and Sneezing
Think of all the viruses you will spread when using your hands to cover your mouth while sneezing and coughing. That is why you should cover your mouth with a tissue or cough/sneeze on the inside of your sleeve or elbow. When using tissue, throw the tissue immediately in the bin instead of keeping it in your pockets.
3. Don't Touch Your Face
Flu and cold virus spread through the eyes, nose, and mouth. The most common reason for getting infected is when someone touches the most used things like a doorknob, light switches, or grocery trolley, and contact with these things. Don't touch your face if you touch such things to avoid getting infected.
4. Stay At Home When You're Sick
Flu viruses spread quickly in gatherings. Infected children should stay at home until they are fully recovered. As employers, allow your employees to avail leaves and limit contact with their coworkers. Help them maintain continuity of work by work-from-home options.
5. Clean and Disinfect Surfaces and Shared Items
An infected person can spread infection by touching anything. Viruses live on hard surfaces for 3- 8 hrs. Disinfect the most touched surfaces in your home and office to stop the spread of infection. These surfaces can be kitchen countertops, sinks, floors, tables, doorknobs, computer keyboards, cubicle desks, and mobile phones. Use antibacterial soap solutions and disinfectants to wash and spray infected items. At home, you can pass the clothes and utensils of a sick person separately. Please wash your hands after doing their laundry and cleaning their other infected items.
6. Maintain Good Health
You can practice some good habits to boost your immune system by staying physically active, drinking plenty of fluids (Vitamin C, adaptogenic tea, and Hot fluids), and by eating healthy nutritious food like Protein, Fruits, and vegetables that have disease-fighting antioxidants, Vitamin D supplements, and Probiotics. Another way to boost your immune system is to avoid taking the stress of work and life. Massage therapy can help reduce stress levels and increase your overall immune system.
Conclusion
These simple tips will help you stop the spread and getting infected by the cold and flu virus in the winter season. Body and mind wellness clinics recommend that you can build and maintain good immunity and well-being by doing some exercise, eating a healthy and nutritious diet, and avoiding eating processed foods. Family doctors at Calgary walk-in clinics advise their patients that staying home and not exposing others to the virus is the best thing to do if you're sick with the flu. Winter is the time of Christmas, so stay happy and healthy and work together to stop the spread of the cold and flu virus.