The young body can cope with loads and even some diseases, but it has become increasingly complex. The older people get, the poorer get their health. Undoubtedly, seeing those changes in your elderly parents can be a complex and even alarming experience.
Suddenly, the roles you and your parent have always played are reversed. You're the caregiver, and you aren't sure what to do. In these situations, it's not uncommon to feel overwhelmed. Here's what you can do to help your relatives stay healthy and maintain a high quality of life.
Supply your seniors with home treatment products
Even if a senior does not have severe problems with health, the usual things become more complex over time, and some household items cease to seem comfortable. The experts at Nygex suggest providing your senior parents with quality personal care products.
So, what healthcare products are essential for aging parents?
A good mattress with weight distribution and an anatomical pillow. Sleep worsens with age, while quality sleep is crucial for health.
Comfortable, warm clothes are vital. Both technological and traditional, made of natural wool are the perfect way to show you care and love for your seniors. You may purchase socks, thermal underwear, a cozy hooded blanket, and anything that keeps them warm. With age, blood circulation deteriorates, and elderly people, especially women, often freeze.
Magnetic reflex insoles. Comfortable shoes are a must-have for seniors (well, actually, for anyone who appreciates comfort;). If you need something more specific, buy orthopedic shoes, preventive or therapeutic (such shoes are bought after consultation with an orthopedic doctor).
In specialized stores, you can find various devices and gadgets designed to facilitate everyday life and provide you with home treatment. For example, Lumbar Back Support Belt— is a perfect product for people who suffer from back pain.
Encourage your aging parents to take medical checkups
Age-related changes are common to all people. So, it makes sense to make medical checkups regularly!!! It is better to start with a primary care provider: the doctor will examine the breathing, measure the pulse and pressure, and then give recommendations on whether you need to visit other doctors.
Perhaps an elderly parent does not want to go to the hospital on their initiative. But the point is to prevent the disease or to detect it. Explain this to your seniors and take them to the doctor if it is difficult for them to do it independently.
Examine your home first aid kit and check if it has everything you need. If an elderly person forgets to take medicine, you can buy a pillbox or hang a schedule on the refrigerator.
Keep an eye on mental health
Detecting cognitive function deterioration is often far more difficult than identifying physical health problems.
The World Health Organization notes that early diagnosis of dementia significantly improves the quality of life and refers to the correlation between the syndrome and common risk factors – poor nutrition, smoking, alcohol abuse, and lack of physical activity.
To prevent dementia, doctors advise enriching the diet with fiber, increasing physical activity, and walking whenever possible.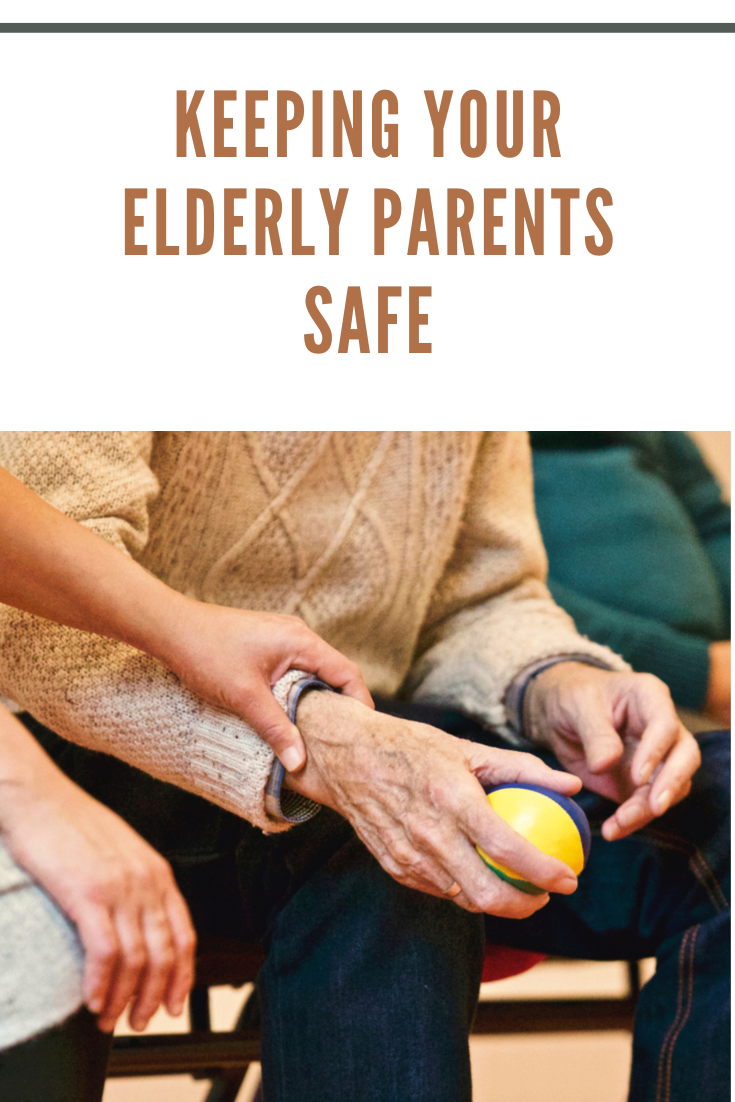 Organize a healthy diet
With age, many bodily functions slow down, including the digestive tract — it just might not work as efficiently or as quickly as it used to. Thus, spicy, heavy, and fatty food will never be good for aging people (as well as for anyone). Julia Enders, in her book "Charming Intestines", proves that the digestive system's functioning determines the whole body's work and affects the mood. Over the years, it becomes evident.
To organize healthy eating, you need to follow the general recommendations for a balanced diet, focus on easy-to-digest meals, including soft food that will not harm dentures, and consider personal recommendations.
Seniors can react sharply to nutrition advice, especially from someone extremely young and inexperienced. Thus, you have to be exceptionally polite and attentive when advising your aging parents' advice. For example, you can tell your parent: "Look what we have cooked for you." And offer a delicious but healthy meal.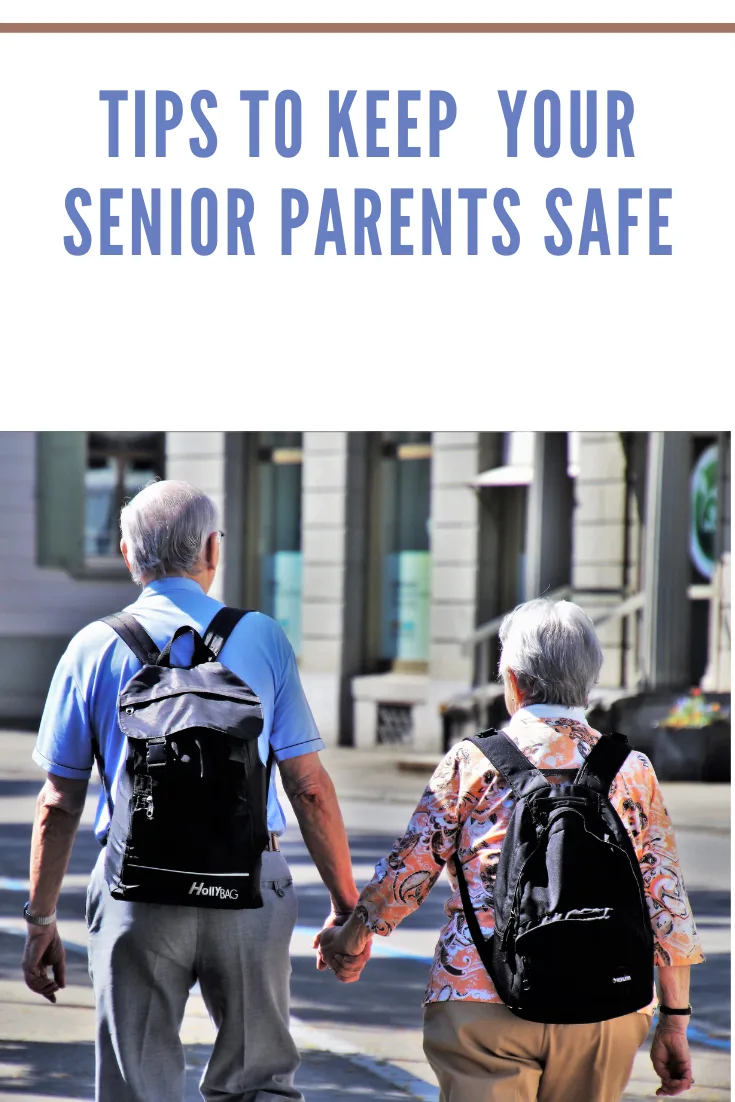 Inspire your older adults to participate in a health camp
The health camp is a medical and preventive treatment institution. There do not treat serious illnesses and diseases, but it is the best place to take a break from everyday affairs, take a course of health-improving and health-giving procedures and have fun communicating with peers. For example, in health camp, seniors can go to a senior dance party, visit a reading club or watch some classic films. All this will be useful not only for health but also for the socialization of an elderly parent.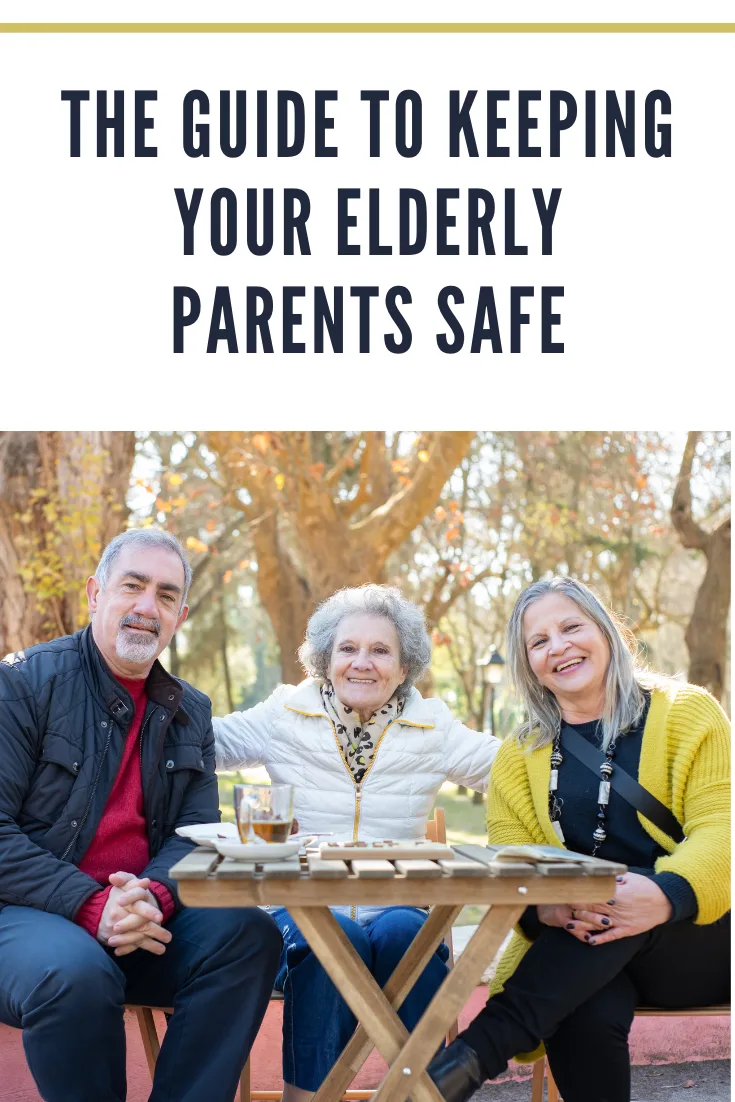 Common activities
Think about what you can do together — go to the theater, go to nature or have dinner?
Ask your elderly parents what they want to do and suggest some ideas for things you can do together.
Your Elderly Parents Deserve the Best
If you want to do what you can to improve your elderly parent's quality of life, try these six tips. Your parents will become more active and excited about each day, and you'll have something special to share.
Search our website for more information about healthcare supplies and how to improve your elderly parent's life and keep them safe with our quality home treatment products!