November 2022 marked the tenth month of declining existing-home sales at a seasonally adjusted annual rate of 4.09 million, an alarming 7.7% decrease from October and 35.4% since last year (NAR). Despite this decline, median home prices rose to $370,700 – up 3.5%. Inventories also decreased for the fourth consecutive period to 1.14 million or 3.3 months' worth at today's monthly sale pace.
Homeowners who plan to sell their homes can increase the value of their homes by enhancing their curb appeal. Curb appeal is people's first impression of your home and can significantly impact its value. If you want to increase your home's value, then increasing the curb appeal should be one of your top priorities. Here are some tips on how to make that happen.
The Front Door
The front door is the focal point of any home, so it's essential to make sure it looks good. Make sure that it is clean and in good condition. If necessary, give it a fresh coat of paint or replace it if you can afford it. It would help if you also considered adding a new handle set or decorative trim around the door for an extra touch.
When enhancing the front door, homeowners should also consider the other elements around it. Remember that an attractive front door will be surrounded by equally attractive landscape and entryway features. These features include a well-maintained lawn, decorative lighting, and beautiful flower beds. These are all important when creating a welcoming atmosphere for guests entering your home.
Finally, consider adding an address plaque to your front door. This will make it easy for visitors to identify your home and add a decorative touch that you can be proud of. With these tips in mind, you can transform your front door from an afterthought into the beautiful focal point of your home that it deserves to be.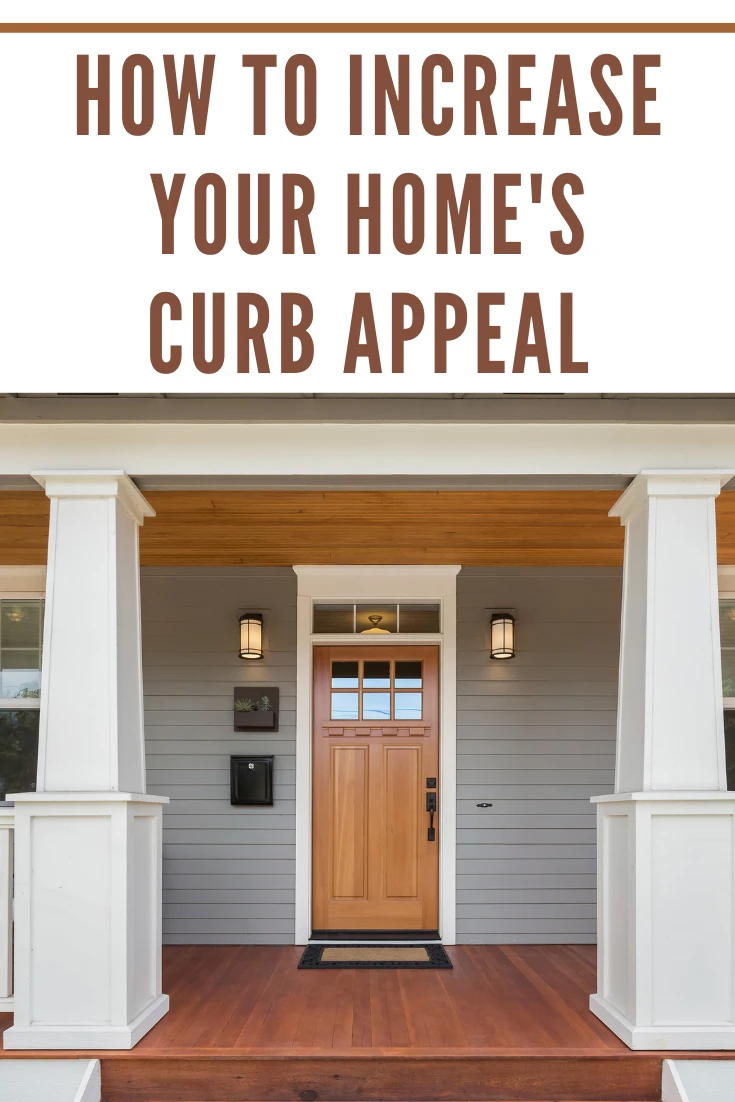 Landscape Design
Landscaping can add to the beauty of a home and help enhance curb appeal. If you have little experience with landscaping, start by getting ideas from magazines or talking to a local gardening store for advice. Once you know what you want, start by cleaning up any existing plants and then plant new ones in strategic locations around your home.
Consider adding features like a fountain or pond if you also have space for them. Lastly, keep your plants watered and cared for throughout the year to maintain your beautiful landscaping. You should hire a reliable lawn irrigation service. The service should provide sprinklers that ensure proper lawn care while reducing water expenses. Working with the service also allows you to focus on other parts of the home that needs improvement.
Good landscaping can do wonders for a home's look and feel. It enhances curb appeal, adds value to a property, provides a place of relaxation and shelter from the elements, and even helps reduce energy costs. It's essential to take the time to plan out a landscape design that best suits your home and lifestyle. With good planning, you can create an air of serenity and beauty that will last for many years.
The next step is to start implementing your landscape design. It would help if you also considered hiring a landscape designer or contractor. They can help ensure that your ideas are properly implemented and make sure the proper materials are used for the job.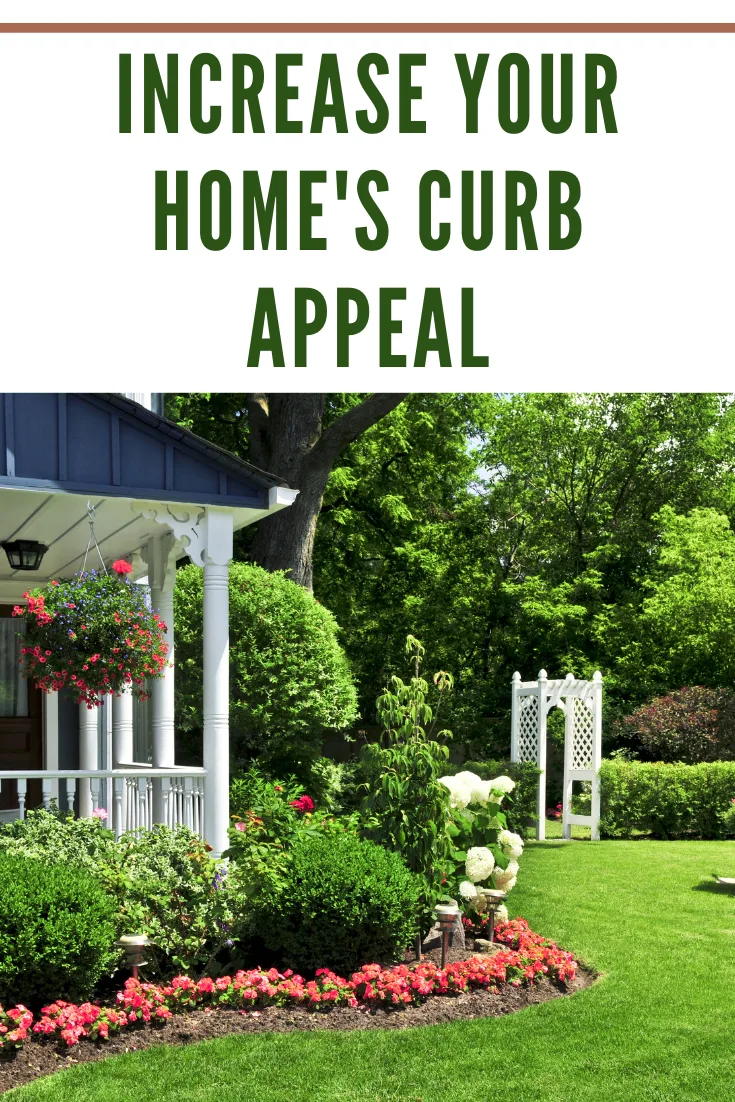 Lighting
Adding lighting around your home is another great way to increase curb appeal. Pathway lights are especially popular because they provide an inviting look and offer additional security at night time. If possible, try installing solar-powered lights since they are more energy efficient than electric ones and can save you money (Energy). Additionally, strategically placed uplighting or downlighting can give your home a unique look and add some drama. Finally, check with local regulations before installing any exterior lighting so that you don't violate any ordinances.
In addition to lighting for the outside of your home, it is also essential to consider interior lighting. Installing LED lights can provide a modern and energy-efficient look for your home and make it more appealing to potential buyers. Additionally, strategically placed lights can add atmosphere and provide functionality if you are planning to entertain guests in the future.
No matter what type of lighting you choose, be sure to install fixtures that properly compliment your home's exterior. This will help create a cohesive look and add value to your property.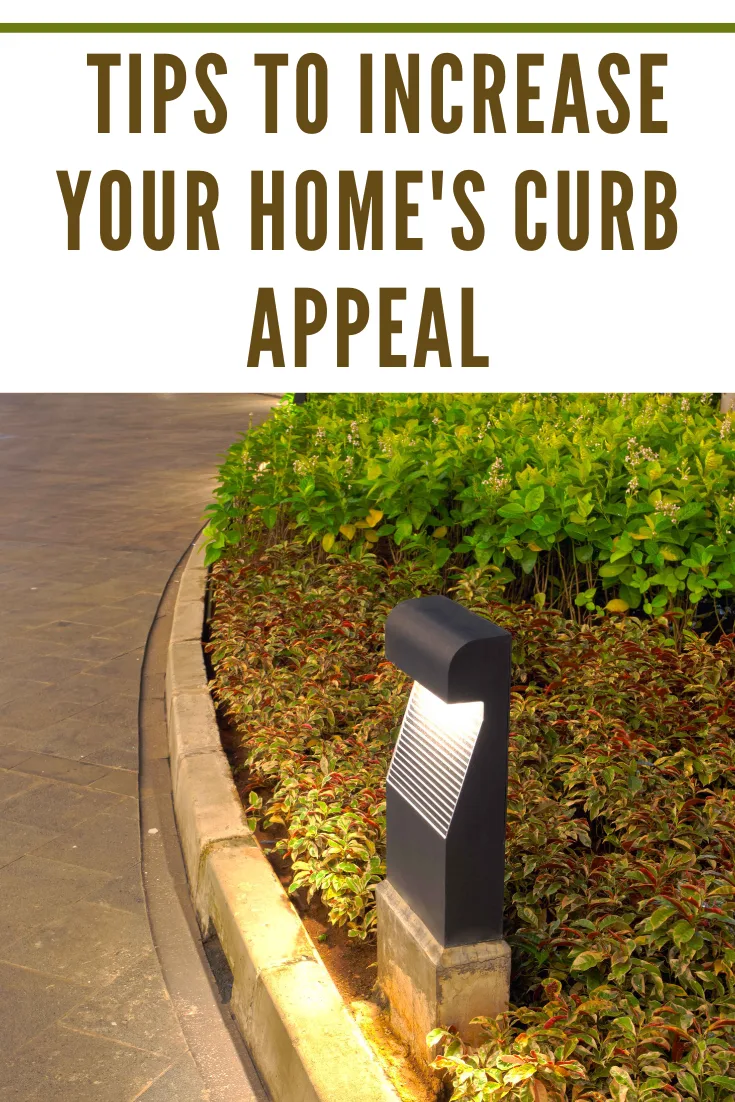 In Closing
Enhancing your home's curb appeal can be a fun project that will help increase its resale value significantly over time. Following the tips enumerated in the article can help create a beautiful, welcoming exterior. From simply planting flowers to painting your front door and adding landscaping features, the possibilities for making a stunning curb appeal makeover are endless. With these simple tips, you can easily upgrade your home's exterior and increase its value.