Swimsuit season is such a confusing time for many women. It's exciting to finally be at the pinnacle of the year when the sun is shining and relaxation is on the schedule!
But … swimsuits.
The Instagram-age society we live in today can make even the most ideal woman feel self-conscious in her bathing suit. If you're body-image insecure, the photoshopped social media images probably aren't helping your ego!
If reminding yourself that anyone can look good with the right airbrushing isn't quite enough to help you rock that bathing suit, try these tips to boost your confidence instead!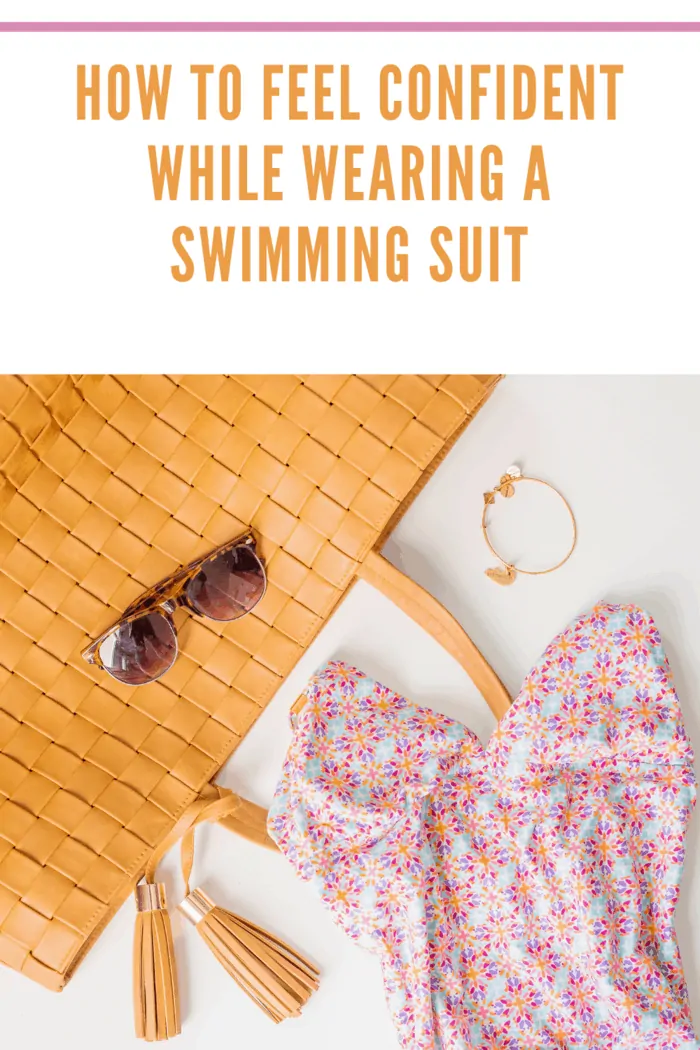 How to Feel Confident While Wearing a Swimming Suit
1. Wear What Makes You Comfortable
Comfort is the key to your first step in confidence. If you don't think you look good because your outfit is outside your comfort zone, it'll show in you how you act.
Someone who is constantly worried that parts of their body they'd rather hide are showing is going to be nervous and fidgety. Find a bathing suit that matches your modesty level.
Choose the cuts and designs that attract you and make you happy. You can't enjoy the beach or pool if you're always trying to hide away!
2. Step Up the Accessories
Do you have that one purse or a bold piece of jewelry that makes you feel powerful just by having it on you? You may not be able to wear your expensive jewelry or purse with a bathing suit, but you can still accessorize it!
You don't have to leave the car and parade in public, or wherever you are, in your bathing suit. Start the accessorizing process with a cover-up that lets you walk out in front of everyone feeling like a million dollars.
Find the right shoes next. A swimsuit pairs perfectly with sandals and flip flops. Dial yours up a notch and go for blingy, platforms, or whatever makes you feel gorgeous.
Jewelry is fine, as long as it's not pricey. An earring dropped in the pool or ocean will likely never be seen again. A beach tote and a cute towel are all you need for your final accessorizing confidence!
3. Take Care of Your Skin
You may not be able to do anything about your weight or the marks that make you self-conscious, but you can take care of your skin. It's your body's largest organ and if you're not eating and drinking right, the signs will show up visibly.
Smooth, supple skin goes a long way in ensuring confidence in a bathing suit! Stay hydrated and eat healthily to nourish your skin from the inside out.
Watch which products you're using on your skin. Not all moisturizers and shaving creams are created the same! If you're allergic to an ingredient or the product has harsh chemicals, you could be causing more harm than good.
Laser hair removal treatments are the safer, more effective option over shaving regularly. If you're headed for a tropical vacation, a bikini or Brazilian wax is the perfect confidence-boosting investment!
4. Go With the Right Crowd
When you surround yourself with people you are having a great time with, your confidence will show up naturally! Those who care about you don't care what you look like, and you will quickly stop worrying, too.
Comparison is the thief of contentment. Wherever you wear your bathing suit, do so with the right people. Don't compare yourself to others around you. Just enjoy your company and the atmosphere!
5. Drop Your Preconceived Expectations
Maybe you've spent all winter and spring getting "swimsuit ready," and you still aren't where you wanted to be. Or maybe you didn't try and the reality is hitting you now that bathing suits are in the near future.
The best way for you to increase your confidence in the comfortable swimsuit that you like is to drop all of your expectations of what you're supposed to look like. You look like you, and that's enough.
No one else has your experiences, backstory, and DNA. You shouldn't look like anyone but yourself. No amount of judging and dirty looks in the mirror is going to change your body one bit.
But switching your perspective will shift your confidence immensely.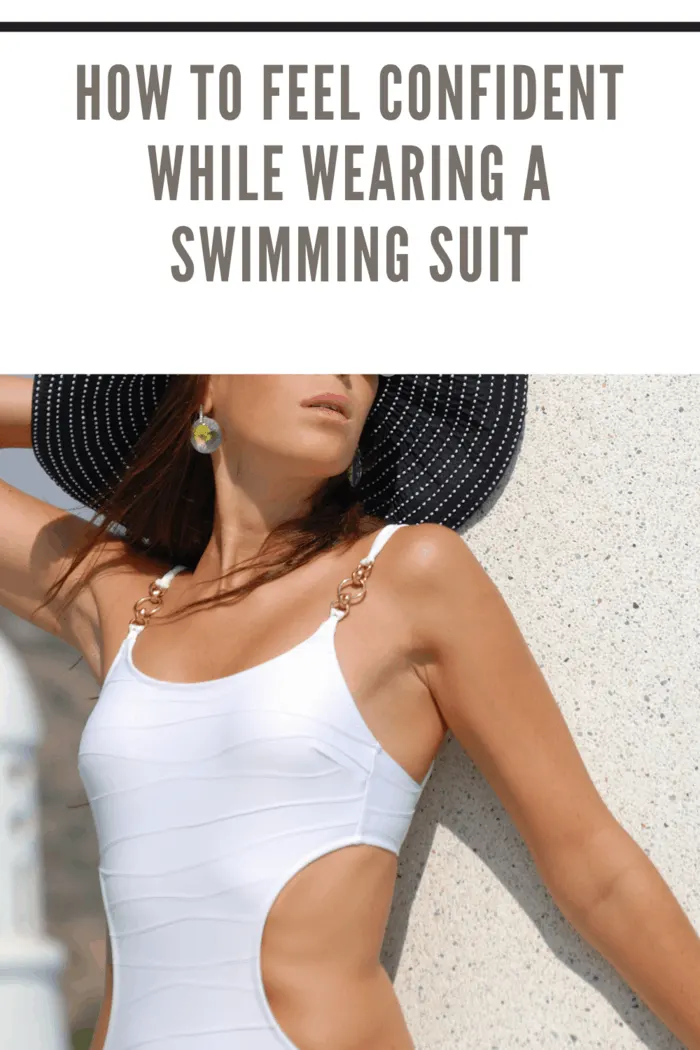 Conclusion
Confidence is a state of mind that can be helped along with a few tweaks to make you feel your best. Choosing a swimsuit that you feel comfortable in and like, accessorizing however you enjoy, and taking care of your skin are external ways to boost your self-esteem.
Ultimately, though, true confidence comes from within. Surround yourself with people you have fun with and focus on living a life you enjoy, and it doesn't matter what swimsuit you wear, the confidence will shine through..