Due to cannabidiol's growing popularity, cooking with CBD oil is starting to catch on.
After numerous studies, experts discovered cannabidiol's promising health benefits. As a result, more people are using CBD-infused products around the world.
Eventually, they started to incorporate CBD into their favorite dishes.
At first, they did it to mask the unusual taste of CBD oil. Then, recipes that include this extract sprang up.
If you're looking for a new culinary experience, you may want to check out this novel ingredient. Learn about CBD Oil's potential benefits, risks, and cooking applications.
EcoWatch has done all the work to help you find the best CBD available in the U.K.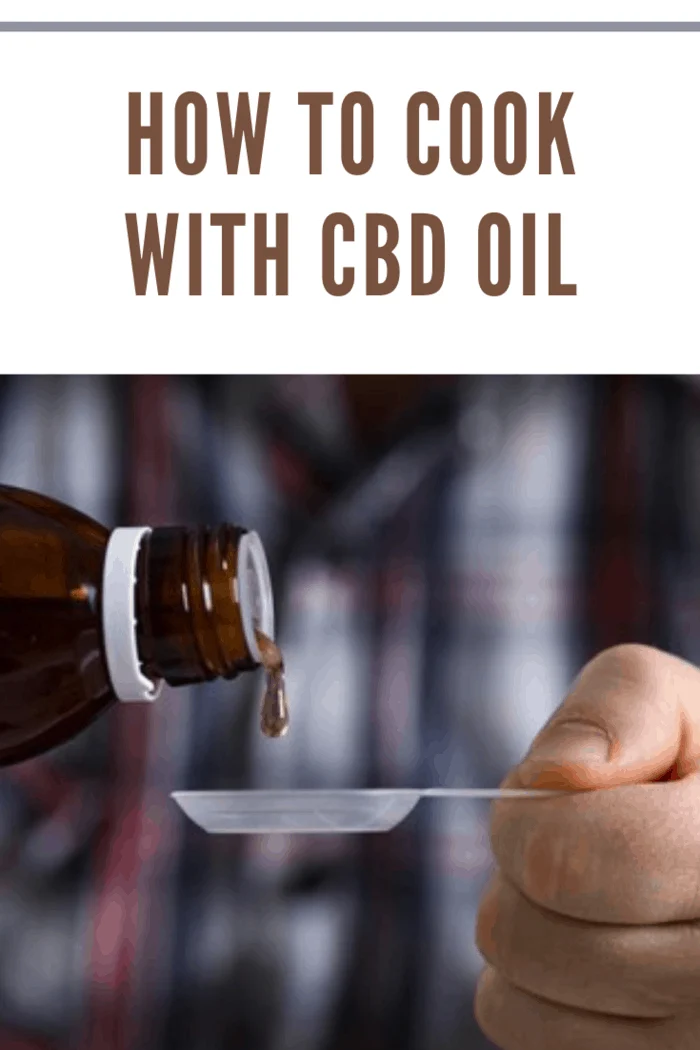 What Is CBD Oil?
Cannabidiol (CBD) is a cannabinoid derived from hemp plants and cannabis.
However, it's usually mixed with coconut oil, olive oil, or other essential oils. As you may notice, its carrier oils are similar to your favorite cooking oils.
Even better, cooking with CBD oil generally doesn't cause mind-altering effects. The well-known "high" of Cannabis Sativa is found in tetrahydrocannabinol (THC), not cannabidiol.
CBD oils can be classified according to the presence or absence of THC and other cannabinoids.
Full-spectrum CBD products contain the most cannabinoids, including a 0.3% THC limit.
This was stipulated in the 2018 Farm Bill to prevent the onset of psychoactive effects. Yet, manufacturers still include the tiny amount as it might improve their CBD products.
On the other hand, there are THC-free options like broad-spectrum CBD and pure CBD isolates. These tend to be less effective than their full-spectrum counterparts as they contain fewer cannabinoids.
Nevertheless, you should always pick the highest quality when cooking with CBD oil. For top-notch quality and safety, stick to the best CBD products.
Does CBD Really Help With Anything?
There have been numerous studies that claim the promising health benefits of cannabidiol.
Studies showed that it has anti-inflammatory properties that may help against chronic pain. What's more, it exhibits the potential to treat various medical conditions.
For best results, you should pick full-spectrum CBD products. The interaction between its abundant cannabinoids and THC may improve the benefits of CBD.
However, you should consult your doctor beforehand to avoid any potential adverse effects. Before cooking with CBD oil, check if yours contains any harmful ingredients.
Is CBD Oil Effective In Food?
Back then, folks mixed CBD oil in snacks or meals to mask the unusual taste. Many people wanted to receive its benefits without the earthy taste.
Now, people have gone beyond adding CBD to starring the extract in certain recipes!
Some have been whipping up CBD smoothies with coconut milk, while others have used CBD oils as salad dressings.
Cooking with CBD oil may provide long-lasting effects, but you may have to wait a while.
Food must be digested before the body can absorb it. Digestion could take several minutes, so you may need a similar duration for ingested CBD to take effect.
However, the effects may linger for a few hours. In contrast, sublingual oil tinctures activate quicker, but the CBD effects dissipate faster.
Nevertheless, adding CBD oil to your favorite meals might add more health benefits to every bite.
Tips For Cooking With CBD Oil
Before you start creating CBD recipes, here are some tips.
First, refrain from exposing CBD oil over direct heat. Unlike overcooking regular oils, you'll lose more than just flavor.
Rather, you may end up destroying its CBD content, so you might not get the utmost benefits.
Cooking with CBD oil is much better for meals that contain fat and butter.
Conversely, you may drizzle it on your salads, so you retain the oil's CBD content. You could also add CBD oil to your smoothies and other beverages.
Afterward, store your CBD oil in a cool, dry place. This will keep it fresh and potent for your next CBD recipes.
Most importantly, consult your doctor before taking cannabidiol. Your safe dose will depend on several factors that only a physician can adequately analyze.
Always follow the recommended dose when cooking with CBD oil or using it for other purposes.
Where To Buy CBD Oil
Any chef worth their salt uses only the finest ingredients, so you should too.
Never skimp on quality when cooking with CBD oil. Only purchase the best CBD products for your needs.
Depending on your state, you could easily get quality CBD in your neighborhood by just clicking on buy CBD near me in your browser, says LA Weekly. Even better, you could get it delivered straight to your door!
Although, make sure your CBD is made from hemp grown in the US. A third-party laboratory should test it to ensure unbiased safety results.
More importantly, please obtain CBD products only from legal retailers. You may contact your local government for a list of registered CBD providers. This will help you avoid unintended side effects and legal ramifications.
Disclaimer: Is CBD Legal?
Hemp-derived CBD products (with less than 0.3 percent THC) are legal on the federal level. The Food and Drug Administration has not evaluated these statements.
This product is not intended to diagnose, treat, cure, or prevent any disease, and products have not been FDA-approved. You must be at least 21 years old to purchase these products. Talk to your physician or medical doctor for additional information.