You may associate online shopping with the likes of Amazon, eBay, and other big corporations. However, the online market for smaller, niche retailers has grown massively in recent years. This has started to change how people shop for food.
Amazon is on the verge of entering into the online food shopping game. However, as people become more aware of the ethical and health consequences of how they buy their food, many online outlets have built their brands around the desire for honest and traditional produce.
Here are the benefits you need to know about shopping online for groceries.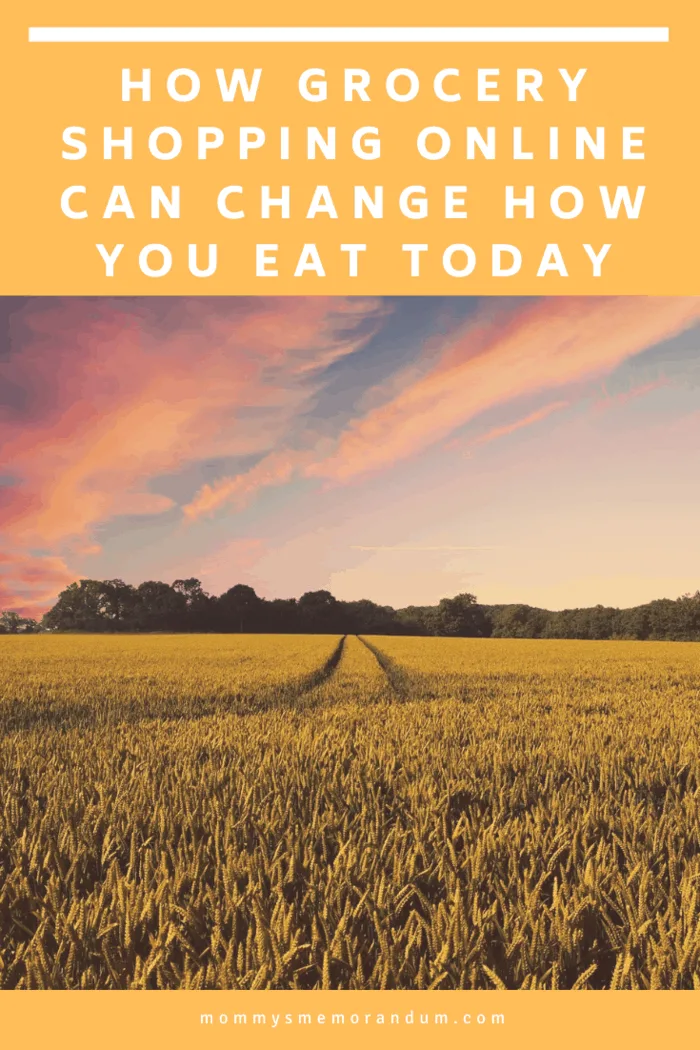 How Grocery Shopping Online Can Change How You Eat Today
Protecting Your Family's Health:
The American Centers for Disease Control and Prevention have estimated that Salmonella is responsible for 1.2 million illnesses, 23,000 hospitalizations and 450 deaths every year. They have identified food as the basis for around 1 million of these illnesses.
These statistics show clearly that food safety is something we need to be acutely aware of and suggests many farmers and food retailers today are failing to protect their customers.
The Public Interest Research Group in the US also discovered a 10% increase in food recalls between 2013 and 2018. When they looked at this in terms of individual foods, they found a 67% increase in recalls of meat and poultry and a 2% rise in produce and processed food recalls.
These stats give a clear indication that animal produce is something we need to be careful about monitoring. The origin and safety of the food are concerns for many consumers.
With online shopping, you can find out exactly where your food comes from, who has grown it, and their growing practices. All this is to say with even the smallest amount of research on your end, you can protect your family's health when you shop for groceries online.
Buying Directly From Farms:
Some local growers such as Seven Sons Farm allow you to buy directly from them, ensuring that your money goes straight to the farmers responsible for your food. Local farms often eschew harmful industrial farming methods, meaning when you buy direct, it has benefits to the economy, your health, and your wallet.
Another benefit of shopping via this method is that many local farmers are eager to connect with their customers. Some of them will invite customers to visit their farm in person to see their methods and cattle.
This is a radical change from the food that you often get in a supermarket, where there is a lack of connection to the farmers behind your produce and meats.
Buying direct also has further benefits. If you were to have a bad reaction to something you ate, you could trace it far more accurately and quickly.
Reducing Waste and Cutting Your Carbon Footprint:
Another way that supermarkets often frustrate consumers concerned about the environment is in the huge amounts of packaging they insist on using for everything that you buy.
It is also often difficult to recycle much of this waste, so it goes straight to landfill. Online retailers seeking to differentiate themselves have often gone the extra mile on this front.
Ethically conscious farms like Seven Sons offer customers in Indiana the option of returning 100% of clean packaging to their farm for recycling and reuse.
Places like these also collect empty containers while making deliveries. This strategy closes the loop between retailers and customers. It takes responsibility for the waste produced by food consumption and is an exciting prospect for the future of sustainable food production.
One of the biggest issues for our food consumption in environmental terms is our reliance on food that is flown or shipped from different parts of the world.
This adds a greater environmental impact that can easily be cut. Supporting farmers in your local area not only benefits your local economy but cuts unnecessary carbon dioxide emissions that result from flying or driving produce across the country.