The COVID-19 pandemic forced a huge portion of the planet's population to lock themselves inside their doors. When the virus started spreading, nations enforced a lockdown to slow the number of infections and prevent it from overwhelming the healthcare system. This went on for months in many places, including in Australia.
Although restrictions have been lifted and people are free again to go out of their homes (while still following minimum health protocols), the public health situation has changed habits and routines. For example, during the lockdown, adults had to work from home, which many enjoyed and would like to continue doing even after vaccines have been deployed. The illness that has so far killed over a million people has disappeared.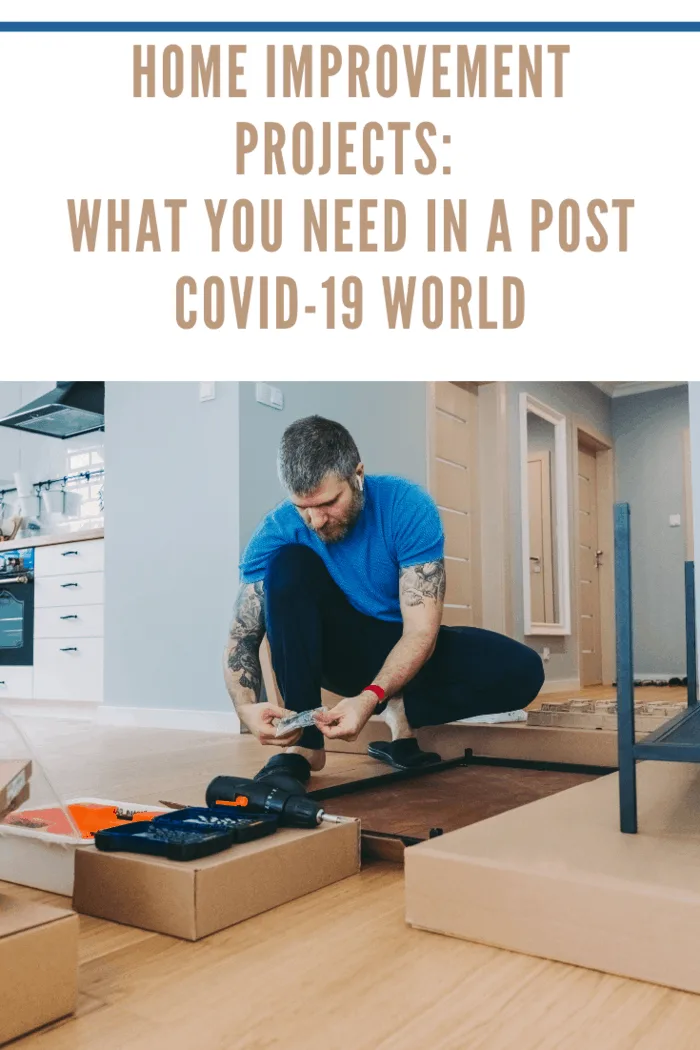 What are home remodeling ideas perfect in the age of and after COVID-19?
Home Office for the Remote Worker
Remote work has numerous benefits. It completely erases daily commutes, which, in major cities, can take hours. When offices closed, the roads were empty, and workers were suddenly granted more time in their hands to spend with their families or pursue a hobby. They are well-rested because they do not have to deal with road traffic stress and can sleep at least seven hours per night. Moreover, they get to save more money.
Many employees want to continue working from home, and employers choose to delay reopening offices.
Post-COVID-19, analysts expect working from home to become the new normal. According to Forbes, some companies may allow workers more flexibility, allowing them to only go to the office a few times a week.
Professionals should consider adding a dedicated office in their homes. A small room or even a garage can be transformed into a workplace that boosts focus and productivity. Shop for commercial office furniture, including chairs and desks.
A Gym for Socially-Distant Workouts
The lockdowns in Australia were so severe that, in some places, exercising outdoors was not permitted. The nation successfully snuffed out the virus before the situation became as bad as in the United Kingdom and the United States. Still, it emphasized the benefit of having a gym at home.
After all, exercise is important in keeping the body healthy, especially when an illness occurs. When you cannot go to the gym as a precaution or go out to run outdoors, having a gym at home will be convenient.
Your home gym does not have to be huge, but you will need some space to move around and store equipment. An unused room or the basement can be the perfect site for your home gym, suggests architectureartdesigns.com.
Kitchen Fit for a Chef
One activity that became popular during the pandemic is cooking. People all over the world rediscovered a love for whipping up a delicious meal inside their own kitchens.
Even Australians took part. According to a survey, when the government asked the public to stay home to save lives, Australians spent much of their time-consuming food content online. Overall, from March 1 to March 29, people spent 63,555 hours on cooking websites.
Most of them were looking for recipes. The lockdowns closed down restaurants and pubs across the nation. The people had no choice but to use their kitchens and cook food for their families.
Although the food sector has gone back to normal, people will likely continue to enjoy cooking at home as a hobby or as a family bonding activity. Homecooking is also generally considered healthier than regularly eating food from restaurants, especially from fast-food joints. A new kitchen with more space and fixtures can inspire you to make your meals.
Movie Nights at Home
The pandemic has also seen major movie releases get pushed back or go straight to streaming. Disney's Mulan and Warner Brothers' Wonder Woman 1984 are only two of the blockbuster flicks released in theatres and on video on demand.
Movies will continue to be made, but in the future, the option to watch newly-released titles at home instead of going to the cinema may never go away. In the future, your own movie theatre would be needed. A good and massive television screen will not be enough to recreate the movie-going experience. You also need quality speakers, comfortable chairs, and curtains that block the light in your living room.
Things will eventually go back to normal. In Australia, the situation is already better than last year. However, there will be habits and routines that will change because of the pandemic.