When something needs doing at home, what do you do? Automatically call a friend or go online to find a professional? Or do you have a go at doing it yourself? Your grandparents and parents would have almost certainly have tried to do it themselves.
For some reason, increasingly, many of us are less inclined to do so, which is sad, because becoming a DIYer can benefit you in many ways.
It teaches you new skills, increases confidence, bonds you more closely to your home, and has the potential to save you money.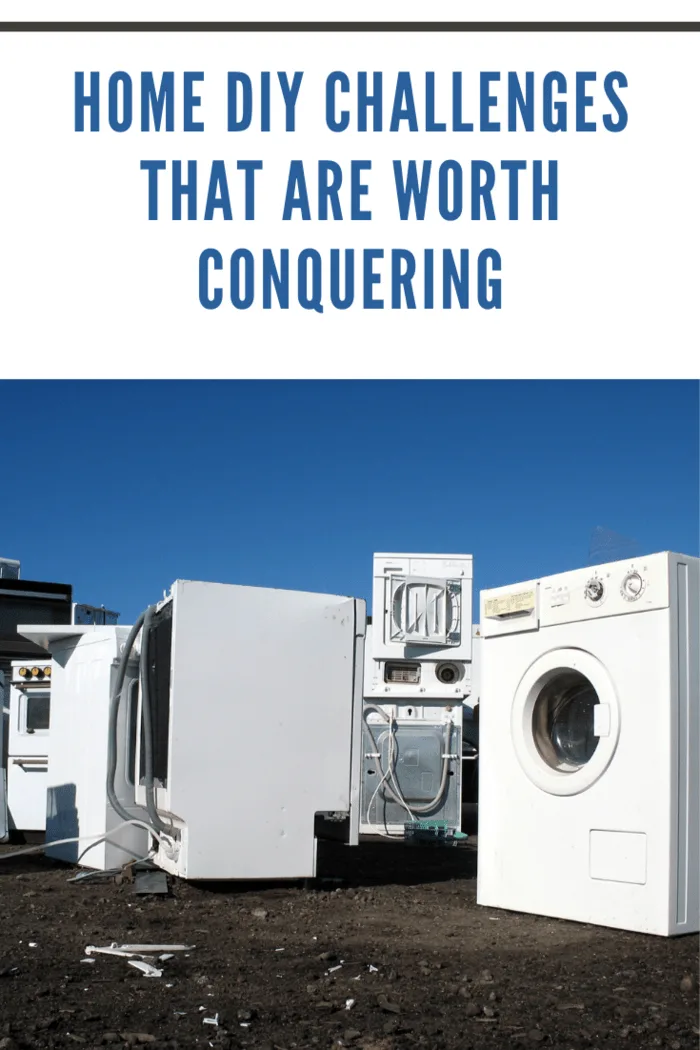 With this in mind, I have come up with three DIY challenges it is worth conquering.
Repair your white goods the next time they break
Every year, tons of white goods end up in a landfill.
Often unnecessarily.
Many of them could have been repaired by a professional or their owner.
It is now incredibly easy to find the right replacement parts.
There are appliance part retailers out there that carry practically all of the spares you may require.
They mostly operate online, so you can order what you need regardless of where you live.
Plus, there are tons of excellent videos like this youtube video that show you how to take most white goods apart and make repairs.
Often, you just need a few basic tools and a little time to get the job done.
Try upcycling some of your furniture
The next time you go to throw out a piece of furniture, pause and ask yourself if you could reuse it in some way.
It could be as simple as securing that old bookcase to the wall in the garage to create extra storage space.
Or a bit more complicated. For example, stripping down that old table and refinishing it so you can sell it.
The chances are that you already have the tools you need to do this in your shed or garage.
Sometimes even the paint, screws, and other materials you need too.
Upgrade your kitchen yourself
Most of us have paid a fortune for a new kitchen.
It is not an easy job to do and a lot of work is involved.
Especially if you rip everything out and replace it with something radically different.
In that situation, calling in a professional may still be the best option, especially if the electrical and plumbing need to be changed.
But, if all you want to do is to replace the cupboard doors and counters, do the work yourself.
You can find out how with a quick and simple Google search.
Doing it that way will cost a fracture of what you would otherwise have to pay.
Think before calling in a professional
The next time something needs repairing or replacing around your home, why not stop and ask yourself if you can do it yourself?
Often, the answer will be a resounding yes.