From my earliest memories of Christmas the magic seemed to begin when we'd gather as a family in front of the television for the now-famous holiday specials: Frosty the Snowman, Rudolph the Red Nosed Reindeer, Santa Claus is Coming to Town, and Frosty Returns. Each holds a special holiday spark for me.
I just recently learned that the iconic Santa Claus is Comin' to Town first debuted in 1970–just one year after I was born! This beautiful animation shares the story of how Santa Claus and several time-honored Christmastime traditions came to be. It's part of the American-Culture, like baseball, apple pie and all the goodness we savor. Based on the song by Eddie Cantor, which was introduced to the public in 1934, countless artists add their own twist to the delightful tune!
Now, whether your name is on the Naughty or Nice List, Classic Media presents the Original Christmas Classics Collection in an ultimate Blu-ray gift set. This amazing blu-ray set contains the beloved holiday TV specials: the Rankin/Bass classics Frosty the Snowman, Rudolf the Red-Nosed Reindeer, Santa Claus is Comin' to Town, and Frosty Returns. This is the FIRST time any of them are available on Blu-Ray!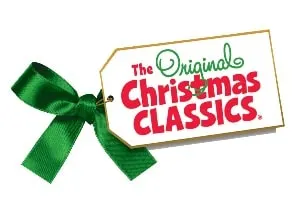 Whether you're 2 or 92, these animated shows are part of the American Holiday Tradition! Now they have been given new life The Original Christmas Classics films have been restored and are presented in Full HD (1080p high definition). It's a restoration that enhances the visual presentation, with beautiful, vibrant colors. The detail of the fine animation is more apparent here than any other previous release. As part of the restoration, audio is a 5.1 surround with 2.1 stereo also available. It's perfect to bring the sound of the holiday songs to their perfection!
I'm excited that we don't have to wait and schedule our holiday around the TV. With The Original Christmas Classics Collection, we can watch whenever we want a heap of Christmas cheer and we can watch them as often as we want!
I'm sure you'll agree this is a set every house should have in their collection. Remember when Santa asked Rudolph to guide his sleigh? How about the magic that brought Frosty to life on Christmas Eve? It's all here in this fabulous restored, first time ever on Blu-Ray DVD Collection!
The Original Christmas Classics has a manufacturer's suggested retail price of $44.99 and is available wherever Blu-rays are sold, including Amazon.
I received the Original Christmas Classics Collection in order to facilitate an honest review. No other compensation was received. The opinions are my own and were in no way influenced by the sponsor. Others experiences may vary.