Daycare centers are a godsend for modern families today. Daycare is considered a necessity for most parents, particularly for families that require both parents to work to meet financial needs. On the other hand, single parents have a difficult time working and raising their little ones at the same time, so sending their children to a daycare center enables them to have the best of both worlds.
Are you still having second thoughts when it comes to sending your child to a daycare center?
You might be weighing your options of whether to take good care of your precious ones on your own until they're quite independent or entrusting them to a daycare facility and pursuing your career.
Whatever your reasons are, there are great benefits if you consider daycare services.
In this article, you'll learn more about the great benefits of sending your child to daycare.
But first: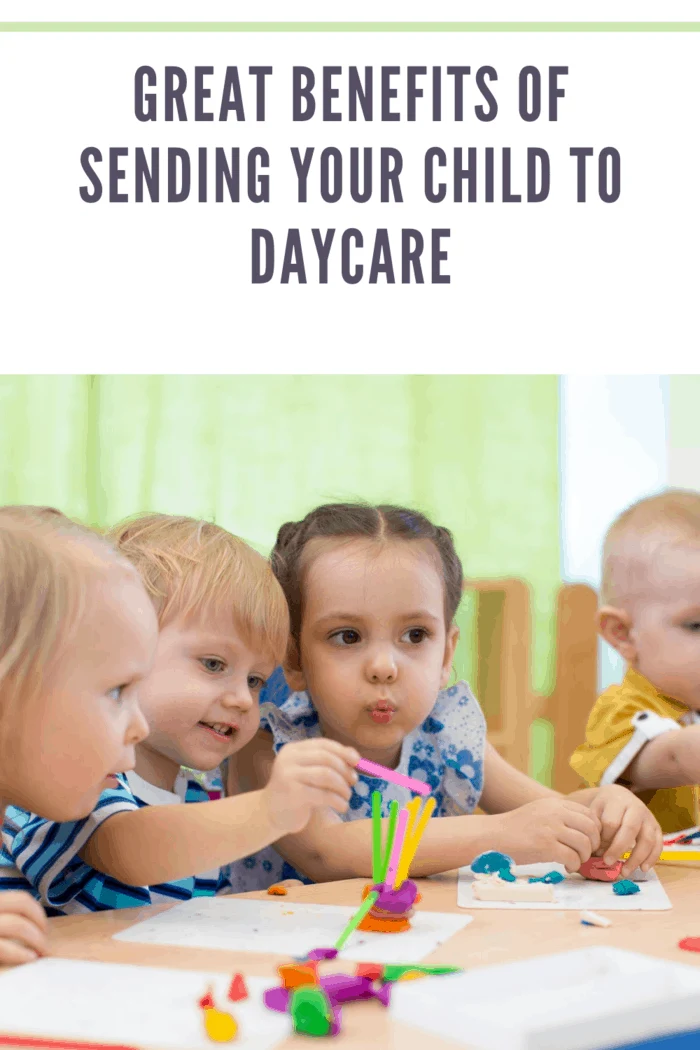 What Is A Daycare?
This facility provides professional caregiving services to people who cannot independently take good care of themselves, such as the elderly and children.
Daycare is considered a safe alternative to babysitting.
It's a holistic approach that can help meet children's physical and psychological needs.
Daycare centers usually provide care to children up to six years old, but some can offer services up to 6th graders.
You'll find daycare facilities having a specific curriculum for each developmental stage or age group so that professional caregivers can meet their needs.
Activities in the daycare center encourage educational and social development, aside from enhancing motor skills, communication skills, and nutritious food during break hours.
Benefits Of Daycare Services
You Can Leave Your Child In Reliable Hands
Lolo's Childcare explains that a good daycare center can assure parents that their children will be cared for by qualified, trained, and certified professionals.
Choose a daycare facility with Pediatric First Aid/CPR-certified employees and one that conducts background checks on all aspiring caregivers.
Here are the good qualities of a daycare worker you should consider when choosing a daycare center for your child:
Enthusiastic, resourceful, energetic, patient, and dedicated
A daycare worker with whom you can develop a comfortable, sharing relationship
A daycare worker, your child, would like
Has similar discipline and child-rearing methods as yours
Training and experience in child development
Encourages children to express themselves through words
Trained in first aid and cardiopulmonary resuscitation (CPR) for infants and children
Safe Environment For Children
One of the primary reasons parents choose daycare services over traditional babysitting is safety.
Daycare centers are strictly regulated by the local government and the state and federal government through routine inspections to ensure full compliance with safety practices.
A daycare center should meet stringent safety, building, and employment requirements before being approved and licensed to operate as a business.
Choosing a reputable daycare center will give you assurance and peace of mind knowing your child is safe while you work.
Here's a quick checklist to ensure daycare center safety:
Check the child-to-staff ratio.
The ideal is a 3:1 child-to-staff ratio in a daycare center caring for infants, 4:1 for two-year-old children, and 7:1 for three-year-olds.
Make sure that the childcare facility provides child supervision at all times.
Choose a daycare facility that only employs trained caregivers in early-childhood education, child development, or any related field.
Select a regularly inspected and licensed daycare center for health and safety compliance.
Choose a daycare facility with a clear written policy on caring for sick children.
Make sure to have a copy of all daycare guidelines and policies to know the best course of action if problems arise.
Toys should be child-safe without sharp edges and harmful chemicals, like bisphenol A or BPA, an industrial chemical used to make certain plastics.
The diaper area must also be separate from play areas.
All cleaning supplies and first aid medications should be locked in a cabinet out of the children's reach.
Emergency numbers should be posted, and first aid kits should be readily accessible by caregivers.
Fire extinguishers, security cameras, and smoke alarms should be available with a clearly outlined emergency evacuation plan.
Parents should immediately notify if an emergency arises, as outlined in the daycare policy.
All electrical outlets should have protective cap coverings.
There shouldn't be any exposed wires, cables, and other electrical fixtures open or lying around.
All play areas should have soft surfaces and are enclosed for safety.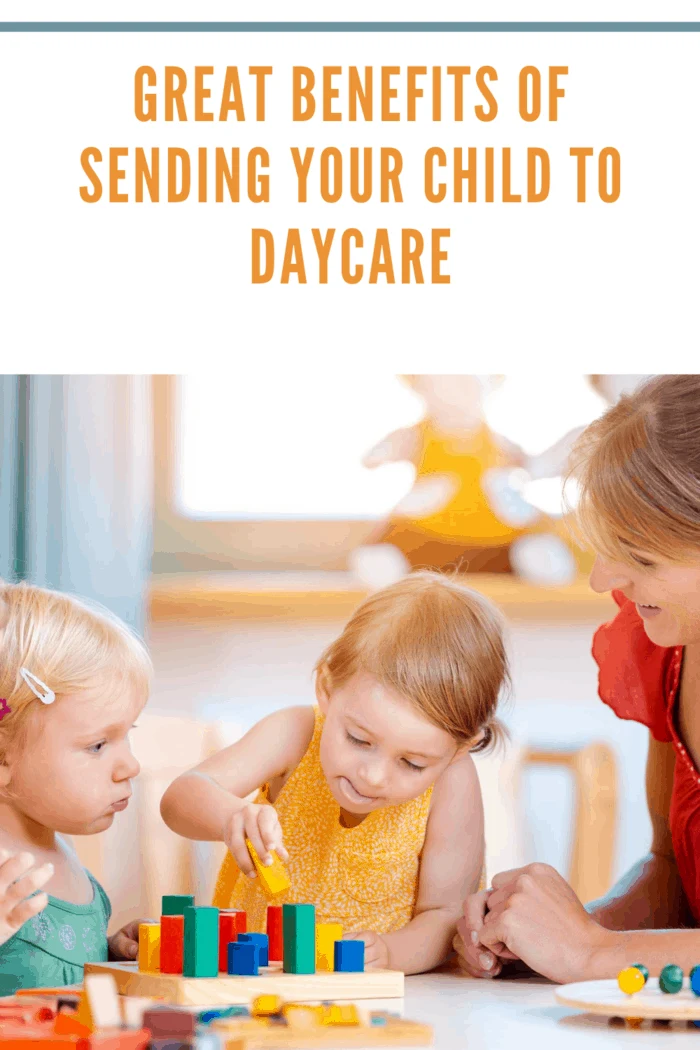 Children Learn New Skills
Daycare facilities have planned educational activities from infancy to pre-school years, which help lay a solid foundation for children.
In particular, for babies and toddlers, developing skills is a critical aspect of their growth and development.
Structured learning programs are offered based on your child's learning needs, making transitioning to kindergarten a lot easier.
Larger daycare centers operate as traditional schools with a set of schedules.
With regular schedules and activities, young children learn more things.
Storytelling, songs, art activities, and other fun tasks help promote proper intellectual growth and development.
Also, daycare services promote structured times for napping, eating, and playing, preventing erratic behaviors.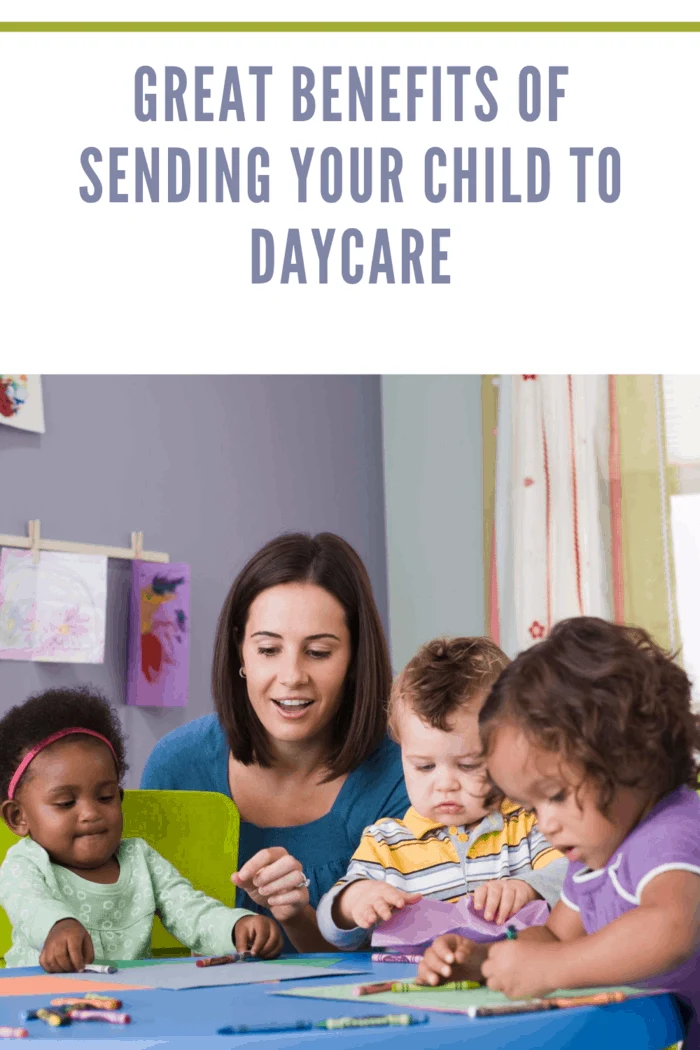 Daycare centers provide the following topics and activities to teach young children basic skills and tasks:
Early Alphabet And Numbers:
Caregivers teach young children to sing the "ABC" and count without pressuring them to pick up the lessons right away.
Children get to learn at their own pace while having fun.
Early Pre-School Skills:
Using the appropriate toys, your little one gets to develop their communication skills and learn how to read, write, and draw.
Potty Training:
Parents can entrust their young ones to a childcare facility that can provide stress-free potty training, providing much relief to working parents.
Motor Skills Development:
Your little one can develop motor skills with blocks, Lincoln logs, and other age-appropriate toys and fun activities.
Language Development:
There are daycare centers that offer sign language classes to special children.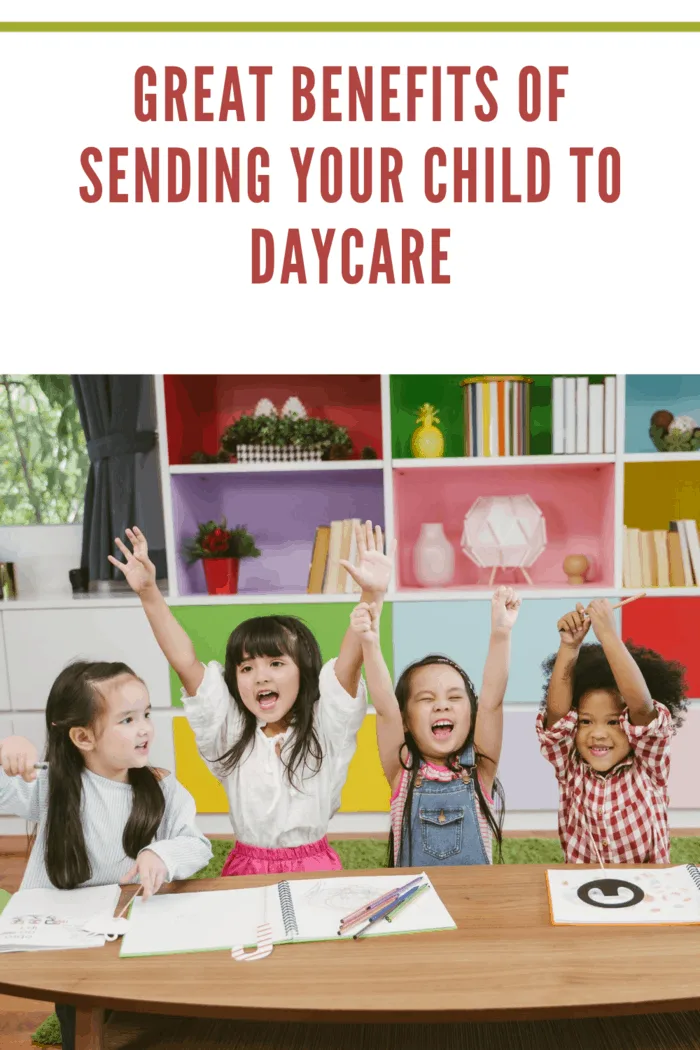 Promote Good Health
States have regulations about the acceptable types of foods and beverages served in daycare facilities, so you're assured that leaving your child in a reputable daycare center would also prioritize their health.
Check any existing programs to ensure that the daycare meets the nutritional requirements as specified by the state's licensing department.
Some states even have programs to help offset the cost of healthy snacks and meals for low-income areas.
Here are some of the best ways that daycare centers promote the good health of children under their care:
Healthy Food:
Daycare centers provide nutritious snacks and meals for children to become healthier while they're under their care.
Healthy Eating Practices:
Children learn more about nutritious foods and eat at the right time, avoiding delays or procrastination, which is not suitable for their health.
Fitness Programs:
Opportunities for physical fitness are provided, such as exercise sessions and combining dance and song activities, outdoor play, and other structured activities.
Encourage Socialization
Socialization must be learned by interacting with other people apart from family members, and the best place for your child to learn this skill is in a trusted daycare center.
Children who attended daycare or pre-school are better behaved and more socialized than those who were cared for in-home settings, explains USA Today.
Play equipment is carefully chosen in a daycare center to allow children to explore roles and promote social interaction to hone their social skills.
Daycare interaction is an extension of peer-neighbor interaction.
Your child gets to spend time around other children while supervised by qualified caregivers.
While your child is still growing and their personality is still emerging, entrusting them to safe, reliable, and professional caregivers would be highly beneficial towards achieving successful outcomes.
Your child will learn valuable social skills in a daycare facility, such as:
Sharing:
Your little one learns the value of sharing as early as possible as they get to understand various facial reactions and communication cues of other people's dissatisfaction when they fail to share their toys or something they have.
Compromising:
Caregivers teach the value of compromising, such as allowing a child to play with "this toy" in exchange for a "bigger toy." Children learn the best practices of compromising rather than starting a fight.
Language Skills:
Socialization and language skills go together.
Language skills are developed through early learning of the alphabet, numbers, vocabulary building, word construction, and the mother tongue.
Problem-Solving Skills:
Young children need to learn problem-solving skills to better cope with life's struggles and challenges as they grow and become adults in the future.
Daycare centers provide structured programs, like mathematics and science classes, teaching basic problem-solving skills.
Teamwork:
Being around other children teaches your child the importance of teamwork by cooperating in performing various tasks to "get a star" or "win the prize."
Group activities promote teamwork, such as "the best dance contest" or quiz bee.
Boost Parents' Social Capital
Social capital pertains to a network of relationships people have in a community, enabling them to function more effectively.
Because social connections are vital to one's health and personal well-being, sending your child to daycare can help broaden you and your child's social connection.
A study conducted by Mario Small, a sociologist from the University of Chicago, shows that mothers who use childcare facilities tend to reap psychological, social, and financial rewards.
The "invisible ties" of daycare centers carry real rewards for parents.
Engaging in a talk when dropping off their children in daycare centers provides long-term benefits, which is believed to foster a "feeling of community."
It helps lower the rate of depression and even financial hardship.
Help Your Family Financially
By sending your children to a daycare center, you have more time to focus on your work or business, which means you can save more money for your daily needs and your family's future.
Also, daycare centers are usually used as a pipeline for government support services, benefiting low-income neighborhoods.
Tips When Choosing The Best Daycare For Your Child
Be Smart About Searching
While most parents would immediately consider the location and cost, being wise in your search is highly recommended when choosing the best daycare center for your child. Asking for recommendations from your fellow parents will give you a better idea of real experiences behind a daycare's websites or glossy brochures.
Search for quality daycare centers in your locale by looking for those accredited by a national organization, such as the National Association for Family Child Care or NAFCC and the National Association for the Education of Young Children or NAEYC, two of the largest organizations accrediting childcare programs.
Visit The Daycare Facility
Before you decide on a daycare center, it's a good idea to visit the place and observe. Check out the rooms and grounds, imagining your little one in the setting. Observe how caregivers interact with the children. Are they warm, respectful, and age-appropriate?
You can bring your child with you and assess if your child feels happy and comfortable in that environment. Check the toys and learning materials if your child would find them interesting. Knowing that your child loves and is excited about attending daycare services in a particular facility will give you peace of mind, eliminating second thoughts.
Beware Of Warning Signs
While your prospective daycare center would seem to be an excellent place for your child to learn and play, you have to watch out for warning signs, such as the following:
Other children are not engaged and seem listless
Staff yelling or spending most of their time talking at children than being with them
Lack of predictable structure
Refusal to allow parents to visit the daycare facility
Lack of consistency in guidance
Ignoring children's requests
Conclusion
Daycare provides plenty of benefits to both children and parents. While parents get to work and manage their business without worrying too much about attending to their children during the day, children get to enjoy their time in daycare centers.
By sending your child to a daycare center, you have peace of mind that your child is cared for by professionals. Group activities and structured programs prepared by daycare centers help children develop their motor skills, language and communication skills, problem-solving skills, and social skills. Daycare centers are a fun, learning environment for children to attain and satisfy developmental milestones.
---
Resources:
https://www.loloschildcare.com/
https://greatergood.berkeley.edu/article/item/how_childcare_boosts_social_capital