It's not uncommon for the need to buy someone a gift for their baby shower to create a little bit of stress, but this stress can be a whole lot worse when you find out they're having twins!
Although twins can provide twice the cuteness and loveliness, finding presents that suit both of them can be twice as annoying.
Do you find something that complements both twins, or do you just give the expecting mother twice as many gifts?
It can be tough to know, which is why we take a look at a few things you should consider when buying presents for twins, as well as offering a few suggestions for the gifts themselves.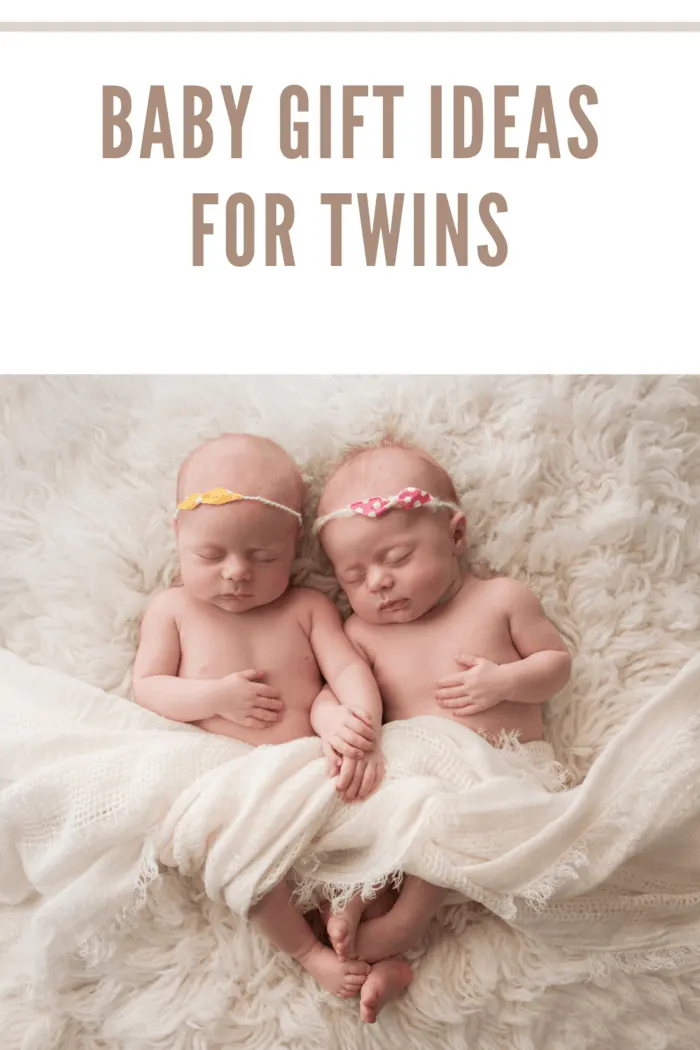 Great Baby Gift Ideas For Twins
Finding the Right Gift for the Right People
When you're looking for gifts for twins, you might be unable to escape the idea that the gift needs to address both children somehow.
This is perhaps made even more pronounced when you're getting a gift for someone you don't really know at your workplace, as finding something for twins, particularly if you don't the person too well, can be a nightmare.
If you're otherwise close to the person having the twins, something handcrafted – like a toy from Etsy – is always a nice gesture and can be easily made for both children.
It's also always a good idea to learn if there's a baby registry, as this is a good way to very quickly and easily find out what the expecting mother would like.
As for timing, it's always a good idea to consider how far along in their pregnancy they actually are – for example, you probably shouldn't be getting them a gift the week that you find out they're pregnant, or if they have a tiny baby bump.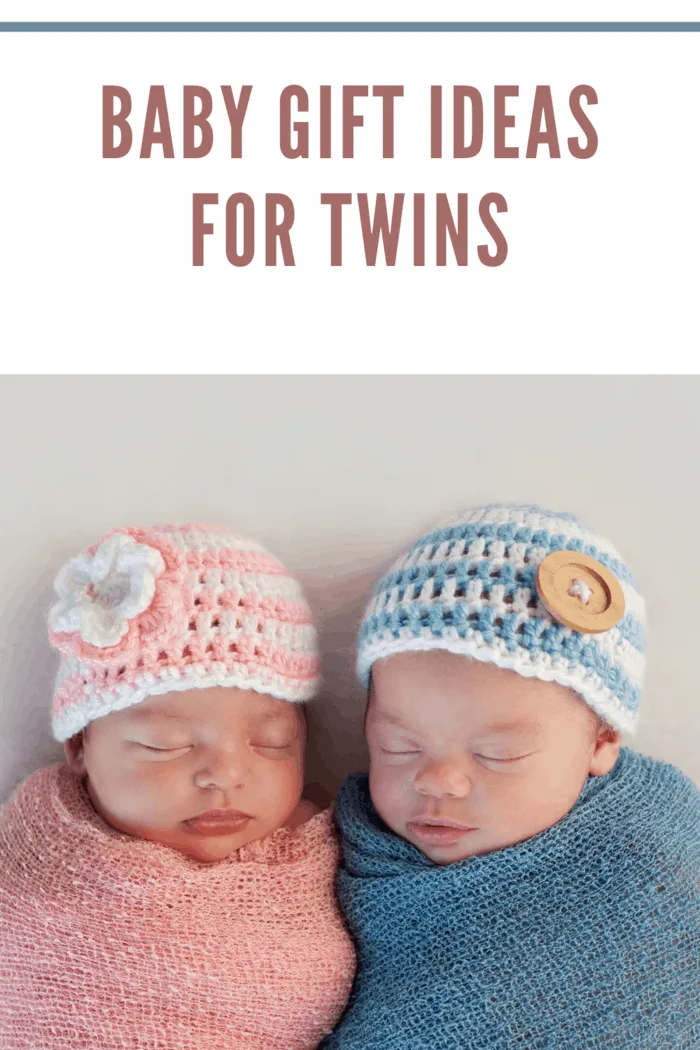 Some simple present ideas for twins
Here are some simple and thoughtful gift ideas for twins:
Matching Onesies or outfits – Cute and cozy matching outfits for both twins can be a great gift.
Twin-themed Picture Frames – A picture frame that is designed specifically for twins can be a great gift. You could even consider personalizing the frame with their names.
Twin Baby Blankets – A soft and comfortable baby blanket can be a great gift for both twins.
Personalized Keepsake Boxes – Personalized keepsake boxes with the twins' names and birthdates can be a special gift that the family can cherish for years to come.
Board Books – Board books are great for babies and toddlers, and getting a matching set for both twins can be a great gift.
Toy Sets – You can gift toy sets that are designed for twins such as matching stuffed animals or playsets.
Double Stroller – A double stroller is a practical gift that will be very useful for the parents of twins.
Remember, when choosing a gift for twins, it's important to think about both of them and try to get something that they can share or use together.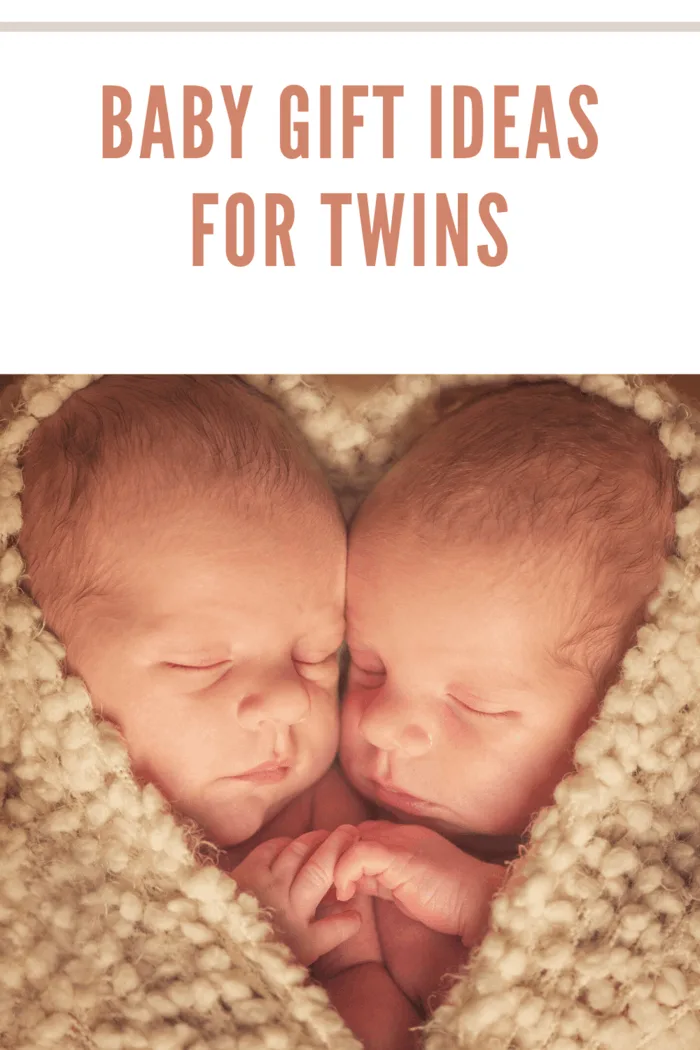 Why not provide your services as a gift?
You can offer the following services:
Babysitting – Offer your services as a babysitter to give the mom a break from taking care of both twins at once. This can be especially helpful during times when the mom needs to run errands or attend appointments.
Meal prep – Preparing meals for the mom and her family can be a huge help, especially in the early days when she may be adjusting to caring for two newborns.
House cleaning – Helping with household chores such as cleaning, laundry, and organizing can be a great service to offer to a mom of twins.
Errand running – Offer to run errands for the mom, such as grocery shopping or picking up prescriptions, to save her time and energy.
New parent coaching – As a service provider, you could offer coaching or advice to the mom on topics such as breastfeeding, sleep training, and managing twins.
Doula services – Consider offering doula services to the mom, providing emotional support and guidance throughout the pregnancy, birth, and postpartum period.
Twin-specific resources – Provide resources, tips, and advice to the mom of twins to help her navigate the unique challenges of raising two babies at once.
You can give this in the form of a voucher book or similar that features vouchers that entitle your friend to things like babysitting (so they can have a nice date night if they want) or simply help around the house, as with twins, it's going to be an intense time for your friend for the foreseeable future!
Remember, offering support and services to a mom of twins can make a huge difference in her life and the lives of her babies.