The bedroom symbolizes relaxation and privacy. It is where you rest, sleep and just be yourself. Your bedroom's decoration and design could also affect the ease it brings from its color and size down to its decoration.
Decorating your bedroom is crucial and could be a hefty task, especially when choosing furniture. That is why we look for inspiration on the internet on what's best furniture or decoration to match your room's color and style. In this article, we'll show you the best furniture that will whoosh up your bedroom.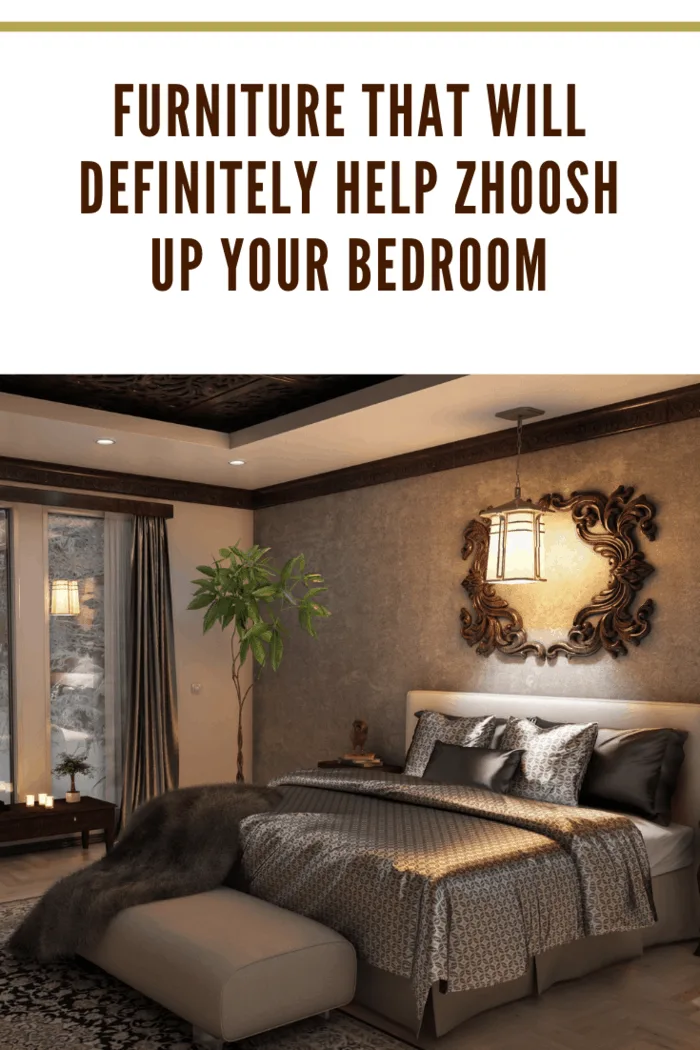 Sorbus Dresser With 8 Drawers
If you are fond of organizing, this dresser is your friend. It helps store your valuables and belongings with eight drawers, such as clothes, blankets, accessories, etc. This is best as bedroom furniture since it has a hard top surface and could be used for placing your clocks, picture frames, books, lamps, and many more, says Storables.
This furniture is also lightweight and easy to assemble. The drawers are non-woven fabric, and the frame is made of steel and MDF wood, which is breathable and easy to clean. It also has a stylish design that could look luxurious with its white and gray marble-inspired print.
VASAGLE Nightstand with Drawer and Shutter Door
If your bedroom's design is more of a rustic type, then this nightstand suits your room. Its rustic brown surface and matte black metal frame are pleasing to the eyes. This charming nightstand has spacious drawers for your small essentials and has two compartments that are best for storing books and notepads.
Kemanner 5-Tier Industrial Style Bookcase
If your bedroom has limited space and you still want it to look delightful, this 5-tier industrial style bookcase will ease your headache. This bookcase works not only for the living room or office but is also best to place in your bedroom, especially when you have plenty of books or decorations.
You could also use this vintage rustic wood bookcase furniture for storage. It embellishes your room's style, guarantees that it is durable, has a sturdy construction, and has environmental protection.
RYB HOME Blackout Curtains
If you're working on a graveyard shift and sleeping in the morning or just one of those people who love to sleep, these blackout curtains are for you. It has a high-quality, durable polyester and very soft triple woven fabric that helps block light, insulates heat and cold, and comes in 14 colors.
These Blackout Curtains are also best for people who have studio-type apartments. You can use this as a room divider; with its high-quality materials, it helps you split your rooms and ensures privacy in your bedroom. This curtain is also easy to wash, maintain, and install.
Carkoci Fabric Accent Chair
This modern accent chair will help brighten up your bedroom. Its classic simple design and high-quality materials will fit any bedroom. It is covered in a high-quality color woven fabric with a fine texture that is durable and wrinkle-free.
It also has high rebound cushions stuffed with foam silk floss that makes it very soft and a built-in pocket spring that makes the cushions resilient. This chair is ergonomic, so it is very comfortable for sitting and your back.
Noahas Super Soft Carpet
Carpets are one of the pieces of furniture that will help your bedroom look more exciting. These fluffy luxury carpets are perfect in the bedroom and living room. It offers a very comfortable feeling and has a safe non-slip bottom that keeps the carpet in place. This carpet is also easy to clean and maintain, and the color does not fade after washing it.
VECELO Tufted Velvet Ottoman Footstool
Do you need to have extra storage in your bedroom? This ottoman footstool will help you with your problem. This elegant velvet ottoman footstool offers hidden storage, and you can also use it for sitting. You could also use this as a bed-end, dressing, and shoe-changing stool.
This Velvet ottoman is lightweight, has an efficient design that does not require assembling, and can be folded when not needed. This also makes the ottoman easy to move, sturdy, and comfortable for sitting.
Takeaway
When decorating your bedroom, it is one of the significant factors to consider in what kind of furniture to get. This is important because you are decorating where you relax and unwind your mind. Also, choosing what furniture to get is an excellent investment.
With this article, we hope our ideas will also suffice your questions about which furniture to get and enliven your bedroom. You could always look and borrow ideas from the internet on what kind of furniture suits your bedroom's design.