Can you speak flower?
Floriography is the language of flowers and has been around since the Victorian era.
During this time, it was socially unacceptable to express love openly to someone other than your family.
When someone wanted to express passionate feelings they could use different types of flowers, and colors, to deliver their secret message.
Today, a flower's color still has an underlying meaning you can use to send a message.
Yellow means friendship, red means passionate love, and pink represents grace, like for a baby shower.
Yet, if you don't know how to make flowers last longer, your blossoms won't be saying much for long.
Luckily, there are specific steps you can take to help your flower last longer, while also looking more bright and beautiful than ever before!
Read on to learn the truth about how to keep cut flowers fresh.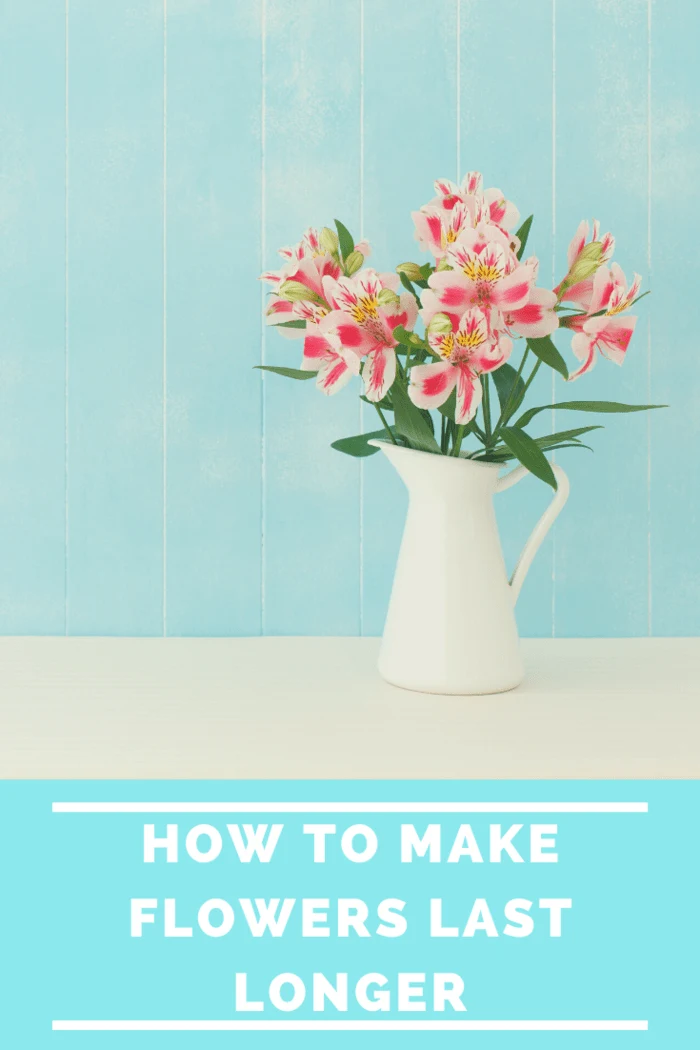 How to Make Flowers Last Longer
Before you can start caring for your beautiful bouquet, we should first start by setting some realistic expectations.
A big part of learning how to make flowers last longer is knowing what to expect.
Let's begin by explaining how to keep your flowers fresh, by outlining how long you can expect recently cut flowers to last.
Understanding Vase Life
The number of days flowers can last after you cut them is their "vase life".
There are many factors involved that can influence a flower's vase life.
Variables such as the type of flowers you have, where the vase sits, and what type of additives you put in the water.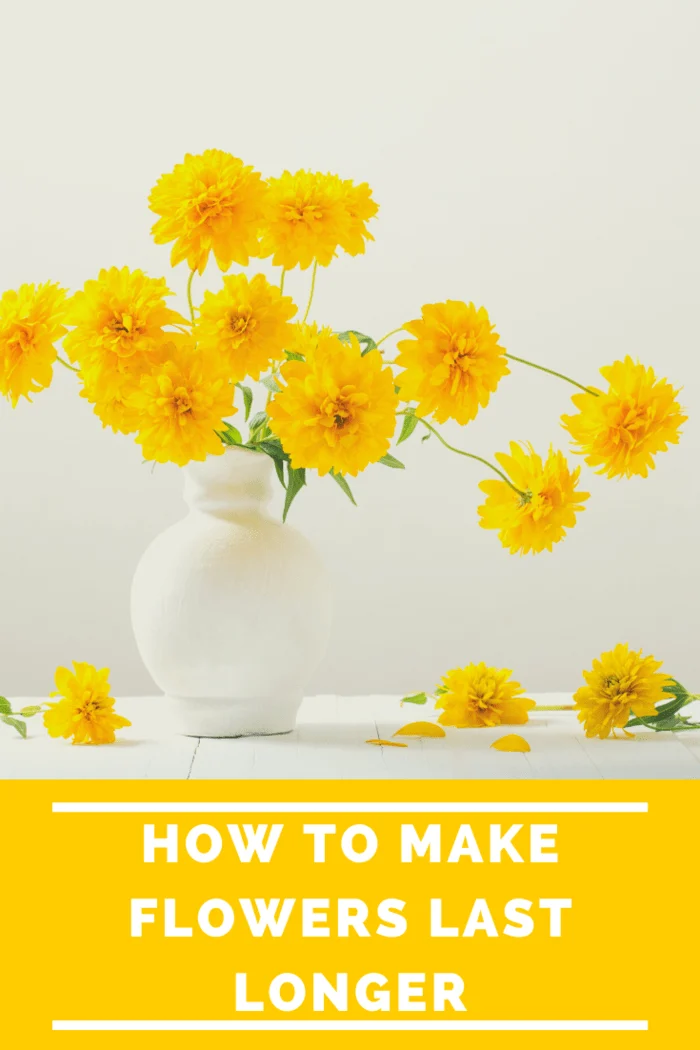 Best Flowers for Bouquets
Will you be the one cutting the flowers to put in a vase?
If so, try to cut flowers that are young and haven't yet opened all of their petals.
For example, roses are best cut before the bud blossoms.
Finally, try to cut the flowers either late in the evening or early in the morning.
Both morning and evening are prime times to cut plants because of their hydration levels.
Flowers and most other plants will hold the most amount of water at the beginning and end of the day.
Sharp Versus Dull Blades
Flowers have a hard time living if they're cut with a dull blade.
Whether the cutting's taking place with a sharp knife, pruning shears, or some other device, the blade must be as sharp as possible.
The clean-cut helps the stem remain partially open, and as a result, the flower can drink up more water.
Whereas flowers cut with dull blades wind up with crushed stems that can't deliver enough water to keep the flower alive.
Also, the cut on the flower's stem should be at an angle.
Flat stems are problematic because they get stuck on the bottom of the vase and can't soak up enough water.
Location of Your Vase
Where you place your flowers will also play a major part in contributing to their vase life.
It's best to keep your vase of flowers out of any direct sunlight. Flowers in a vase are dying, which means they're not like living flowers that need the sun to survive.
Vase flowers find the sun to be harsh, and too much exposure to direct sunlight can cause them to fade before their time.
You should also keep your flowers in a location with a cool temperature.
Cool temperatures help flowers hold in more moisture, which helps them stay fresh longer.
Tips for Pruning
Whether you'll be cutting the flowers, or you received a bouquet as a gift from a telaflora florist, you can still benefit from pruning.
Focus on trimming the leaves on the bottom of the stem, and leave a few decorative leaves towards the top for decoration.
The fewer leaves there are, the easier it'll be for your flowers to get the nutrients and water they need.
Avoid Thirsty Flowers
After finding the perfect cool spot for your flowers that's out of the sun, you should set an alarm on your phone to remind you to change the water daily.
While some people choose to change the water every other day, daily changes are the best way to help your flowers get the most nutrients.
Water Temperature for Your Vase
You'll want to fill the vase up with room temperature water.
Cold temperatures can be shocking to flowers, making it hard to absorb the water.
While hot water can damage their stems.
After filling the vase up with water, go ahead and add in your flower food.
As you add in the flower food, be careful to not put too much or too little.
Too much flower food can clog up a flower's stem, while too little won't give them the nutrients they need.
Finally, make sure the vase you're putting your flowers in has been thoroughly cleaned and rinsed.
Residual chemicals, or foreign particles, can make your new buds wilt before they even blossom.
Blossoms and Travel Plans
Now you know how to make flowers last longer.
Yet, even with the best of care, all cut flowers will fade eventually.
Individuals who have to travel for work, know this truth all too well.
If you've ever left a beautiful bouquet behind, chances are it was completely wilted and dried up by the time you came home
. Instead of letting your flowers go unappreciated, why not give your bouquet away to a friend or family member?
If you know you'll be away from the house for over 2 days, your flowers will have lost a lot of their beauty by the time you return.
Once you realize you'll be going away, pick someone in your life at random and surprise them with some second-hand flowers.
Speaking from experience, everyone is happy to receive flowers, no matter what the reason is!
Want to learn more pro tips for frequent travelers?
Check out our Travel section today!