Tunics have been worn for centuries. Think back to the dress of the ancient Greeks and see how common tunics were then. In the 1960s and 1970s, this style came back into fashion and, today, numerous designers have made them part of their clothing line. Not only are these tops funds and colorful, but they also provide a bohemian feel to many outfits.
However, women need to find a tunic that flatters their figure to get the most from this fashion trend. Take the time to learn more about tunic tops to find the one that is appropriate for you. The following are some tips to make choosing the right tunic effortless.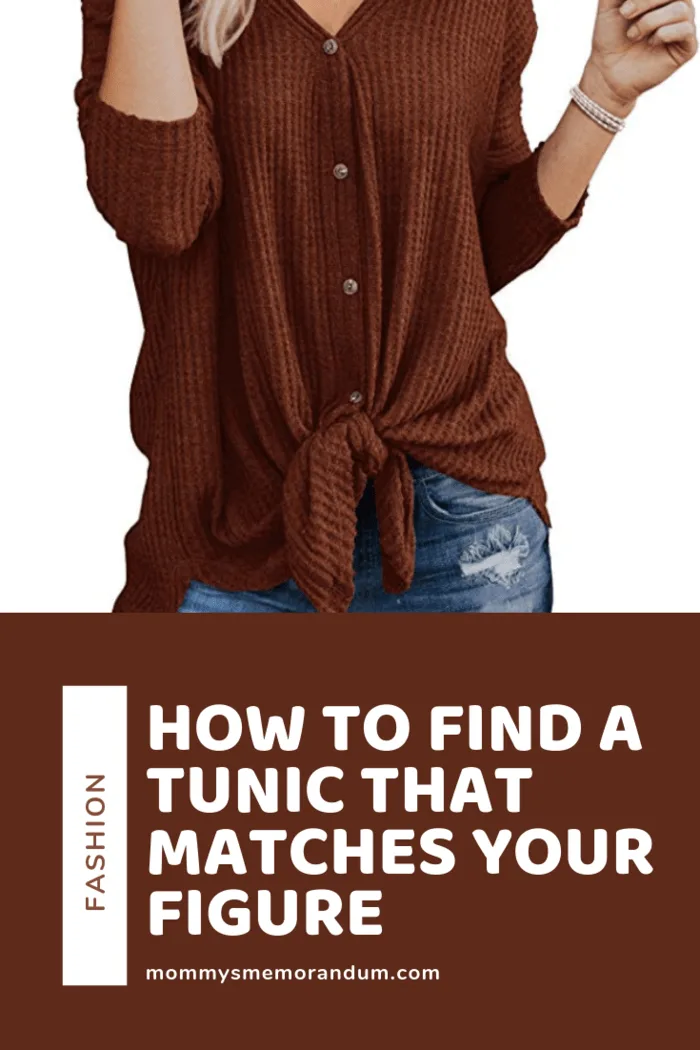 The Right Fit: 5 Tips on How to Find a Tunic That Matches Your Figure
Apple-Shaped
Women with an apple shape carry their weight in the torso and tend to have thin arms, legs, and hips. The shoulders are broad and their torso is wide, which means they need to direct focus away from the middle part of the body and to the face. A v-neck tunic can be of help with this, especially when combined with a short necklace and earrings. Avoid those tunics that are clingy or long, and choose ones in a dark shade or with a small pattern.
Full-Figured
A full-figured woman needs to avoid tunics that are too loose and those that cling. A baggy tunic makes you look like a tent, while a clingy one emphasizes every lump and bump. Select a top that allows the collar bones and wrists to show, and those that have vertical stripes or a small print can help to make the body look smaller.
Hourglass
Ladies with an hourglass figure may wish to avoid this type of top simply because it hides the figure. The bust and hips are close in size and the waist is defined, much like the infamous Barbie doll. However, if you love tunics, choose one that is fitted to show off the curves. If you find a loose tunic you love, pair it with a belt to define the small waist. Avoid those tunics with detailing around the neck though, as this makes the upper body look larger and out of proportion with the rest of the body.
Pear-Shaped
Women who have more weight in the rear and hips while the shoulders are slim are referred to as pear-shaped. When selecting a tunic for this body type, look for one with side vents to prevent the top from clinging to these bottom and thighs. In addition, make certain the tunic doesn't stop at the widest part of the body, which lies just below the waist. It needs to detract from this portion of the body and tunics that end just below the waist tend to draw the eye to that area. In addition, a wide neck is needed to make the shoulders look broader, and a chunky necklace can be of great help in balancing out the body.
Petite
Being short comes with numerous challenges. Finding clothing that fits the figure is only one of them, and tunics tend to be too long for women who are lacking in height. Select a tunic that is short or wears a long one as a dress. Avoid details that are seen in children's clothing, such as puffy sleeves and empire waists, as they make you look like a little girl playing dress-up.
Consider the above when choosing a tunic. Once you find the right style that flatters your figure, you'll want to pick up more. These tops are incredibly versatile and make it easy to choose an outfit every day. See for yourself. Buy a tunic and you are certain to be hooked.