When we talk about "Divorce", what naturally comes to mind as the cause of it, is infidelity in marriage, but this is not true in most cases. There are a lot of reasons why spouses file for divorce and some other external factors might also contribute to this.
It is general knowledge that a divorce is necessary to break free from the bounds of Marriage Vows. You can only file for divorce if your marriage is recognized legally, that is if the Registry or Court of law does not recognize that your so-called "Marriage" exists in the first instance, then getting a divorce is impossible.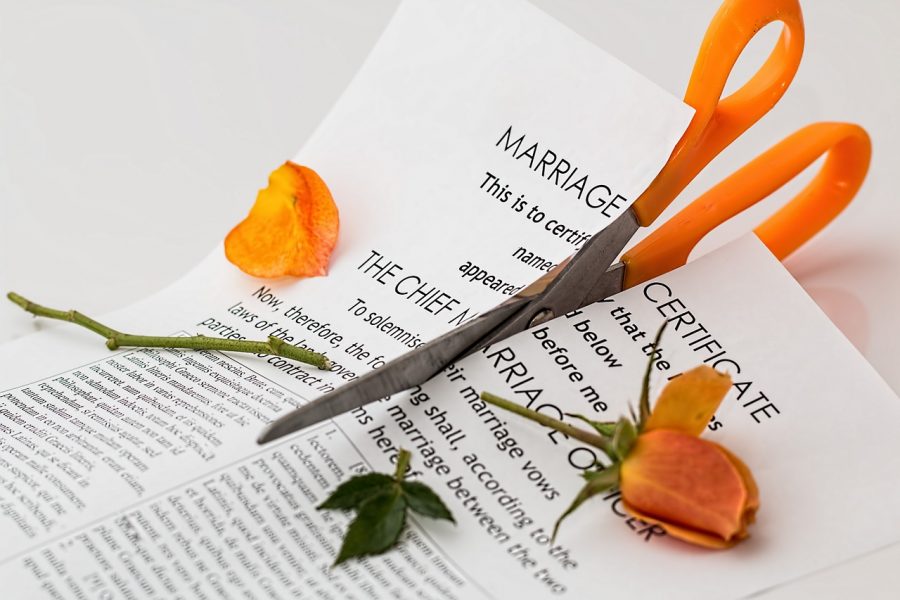 Where You Can File for Divorce Online
To apply for divorce, especially online divorce is very easy, but it is advisable to think it through before applying.
Before you apply for a divorce, you and your spouse may reach an agreement or come to a compromise as regards some certain factors such as the custody of the child (ren), maintenance fee for the child (ren), only if your marriage is blessed with a child (ren).
Both of you can also decide on how to share your properties or money without having to drag the hearing in court. If both of you eventually reached an agreement, your divorce will come easy as you might not need an attorney to file one.
But if both of you failed to reach an agreement or compromise, you will need to get an attorney for legal advice on situations like this. The attorney will also be responsible for the preparation and filing of all the divorce forms during the whole process so as to make it legally acceptable in the court of law.
As cases of divorce are becoming rampant in society, you may think it will consequently increase the stress of getting your divorce processed as a lot of people are also involved. Gone are the days when you have to continue haphazardly, to and from the District Court to get your divorce processed or get an attorney to help you out with the process, which can be extremely frustrating and tiring at the same time.
When trying to apply for divorce, it is important you file for divorce in that particular state in which you reside, the conditions for filing a divorce says alllaw.com, vary from state to state and this is something you must take note of.
Study the rules guiding the filing of a divorce in your state, after which, you then choose the county where you will file for your divorce. Choosing a county totally depends on the state in which you reside, and this is very important as it affects online divorce too.
In order to fill your divorce forms online, you need to visit the court website where you want to file for divorce. Here, you can fill in the required information about yourself and your spouse as this divorce form has the legal format necessary to be acknowledged.
This process is regarded as "e-filing" and though it is an inexpensive way to go about getting a do-it-yourself divorce, it is equally important to find out if the court you are applying for divorce supports e-filing. The best way to confirm this is by visiting the court's website for more information.
The divorce form could include a child custody agreement, a notice of hearing, summons, financial affidavit (if you and your spouse divulge your financial status and assets so that it can be shared) and settlement agreement among others.
Divorce without a lawyer is only plausible when both parties involved discuss and agree to the terms of the divorce as stated in the divorce papers. The inability of both parties to reach a consensus brings an attorney into the picture.
Also, when you apply for divorce, you need to provide the "Grounds for a divorce", this is a document proving why a divorce was filed in the first instance – you give reasons as to why you want the marriage to be annulled by the Court.
Reasons may range from domestic violence, desertion, infidelity among others, but as long as they are cogent reasons, it will be accepted by the court of law.
Online divorce has made it easy, the divorce form is a document that can be filled at your own comfort, directly on your PC.
The information which must be provided in the divorce form includes:
The name of both parties involved
The address (full address) of both parties involved
Social security number of both parties involved
Date of marriage between you and your spouse
Date which you and your spouse became separated
Names and ages of the child or children that you both have (if any)
Grounds for divorce
Assets and properties owned by both parties involved, and a few of others.
In cases where you do not fully comprehend the requirements stated in the divorce form or you are unsure of the information you have given, you can reach out to the clerk of the court you are filing a divorce too via a phone call and he may be able to answer your questions in that regard.
You will also be required to pay a specific amount whether you file for divorce in a courthouse or if it is an online divorce. This fee is known as the "filing fee" and it varies from state to state, payment for online divorce (e-filing) is also quite affordable even though it comes with some bonus charges in some states. There are instances in which your state of residence does not support filing for divorce online, then, you employ the services of an online preparation company which will be saddled with the responsibility of helping you complete your divorce form online, file them for you, and also sending you copies of the divorce papers.
Though you will end up incurring some fees by employing this service company and you might not get the divorce paper reviewed by an attorney, but this will help you file for divorce without having to go through much stress.
After filling for divorce, it is your responsibility to pass the copies of the divorce papers to your spouse so that they will become aware of the situation. This is regarded as "notice" from the other party and can be given to the spouse in person, via mail, or by publication depending on the type of service which is adopted by the state laws.
It can take months before a divorce is finally processed, therefore it is necessary to follow up on all the requirements in other for the divorce to be finalized – attending hearings when called and filling of necessary documents.
Having copies of the required documents is also very important, this will give you an edge over the other party by being completely prepared for trials or hearing and not having to adjourn the hearing due to any lack of vital information (especially in the case of a contested divorce).
A cheap divorce in the real sense is only achieved when you can finalize your divorce within the shortest time possible without having to drain yourself financially or mentally and also achieving the terms stated in the divorce paper.
A divorce decree is issued in corroboration of the divorce being finalized and getting a certified copy of the decree cannot be overemphasized as it is very useful for future purposes.